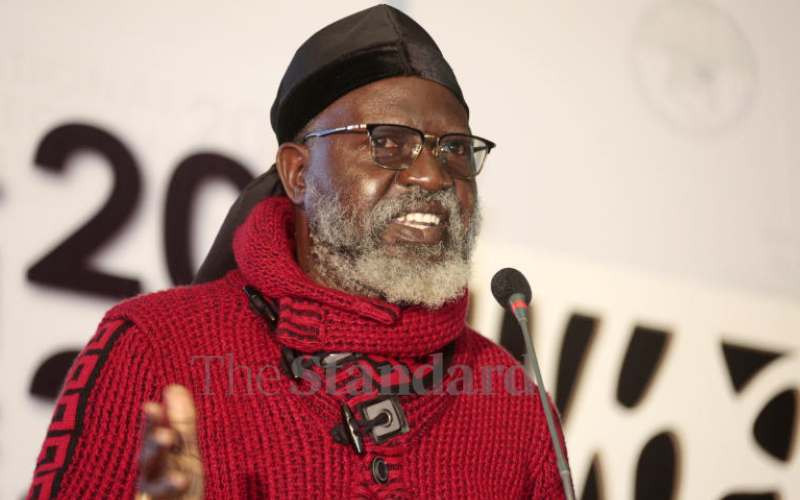 Deputy President William Ruto and Azimio-One Kenya presidential candidate Raila Odinga have their work cut out to secure a first-round win in the August 9 General Election.
An opinion poll by Trends and Insights for Africa (Tifa), released on Monday, shows that the deputy president and the former prime minister are headed for a runoff.
Raila, who, according to the poll, enjoys 42 per cent support across the country, would need eight per cent to hit the 50 plus one vote target set for the victor. From the look of things, his safest bet would be convincing the one in 10 Kenyans that the Tifa poll classifies as undecided.
Ruto, at 39 per cent, has a mountain to climb. To get to 50 per cent, he would need the entire undecided vote to swing in his favour and also cull some two per cent from his opponents'–Raila or George Wajackoyah, at four per cent–baskets.
But it is doubtful that either candidates would bag the entire undecided vote. An equal share of the spoils would deny both of them a first-round win.
Prof Wajackoyah's candidacy complicates matters further. If Ruto had Wajackoyah's numbers, he would enjoy a one per cent lead against Raila, leaving the United Democratic Alliance candidate to chase seven per cent of the vote.
On the other hand, if Wajackoyah's supporters were to back Raila, the Azimio la Umoja One Kenya candidate would be leading with 46 per cent and would only require an additional four per cent to be home and dry.
But political dynamics make it unlikely that the Roots Party candidate would transfer all his votes to any particular candidate. He has, however, seemed more enamoured of Raila than Ruto.
If the Tifa poll is to be believed, then seven in every 10 Kenyans will cast their ballots in August. That is the figure of those who said they will "definitely vote."
The said turnout would mean that only 15.5 million Kenyans would vote, making the 50-plus-one threshold 7.8 million votes. The turnout could go higher if the 13 per cent who say they will "probably vote" do so, taking the total number of voters to 18.4 million votes and increasing the threshold of victory to some 9.2 million votes.
An average of the two turnouts, 76 per cent, means that about 17 million voters will cast their ballot, requiring candidates to hit 8.5 million votes to secure victory.
If the elections were held today, Raila, in the first instance (a 70 per cent turnout), would secure 6.5 million votes and would require some 1.3 million votes to win in the first round. Ruto, trailing at 6 million votes, would have to secure 1.8 million votes to make the cut.
The difficulty of any of them securing the 50 per cent plus one vote is more apparent owing to the fact that the 10 per cent undecided basket only accounts for roughly 1.6 million votes.
With an 83 per cent turnout, Raila's numbers jump to 7.7 million votes, 1.5 million votes short of the 9.2-million target. At roughly 7.2 million votes, the deputy president needs 1.9 million votes for a first-round win. Only 1.8 million voters would be undecided in such an instance.
The average 76 per cent turnout gives Raila 7.1 million votes against Ruto's 6.6 million votes.
To hit the 50 per cent plus one vote target, Ruto and Raila must maximise their bases (parts of Central Rift and Nyanza, respectively) support, making sure to lock each other out of their respective backyards. They must replicate the same in their strongholds, traditionally known to vote a particular way, before taking the fight to each other in the battlegrounds.
By winning all the undecided voters in Nyanza (12 per cent) at a projected 85 per cent turnout, Raila can add some 370,000 votes to his tally. By doing the same, Ruto would gain some 220,000 votes from the Central Rift's 12 per cent undecided with an 82 per cent turnout in the region.
That would still leave them both with work to do to meet the threshold, which involves converting the undecided from the battlegrounds and "poaching" from the opponent's stronghold, as Maggie Ireri, Tifa's founder and chief executive officer, put it.
"There is a certain percentage of voters who have moved from one presidential candidate to another," Ms Ireri said.
The trends by Tifa show that Raila has been more successful in winning over the undecided voters and from 'poaching', resulting in his figures improving by 15 percentage points since February, even as the undecided vote shrunk by 10 per cent.
Ruto's four per cent gain from May could also imply that he is winning over some of the undecided, a demographic that carries much value.
"The undecided will make up their minds and unless they are distributed evenly, I think one candidate will get what it takes to make the 50+1 percentage to win in a first-round," Prof Kaburu Kinoti, who teaches statistics at Kenyatta University, said.
He said the data from the survey indicates a complicated neck and neck race, and what has been touted as a clear majority or landslide will not be the case.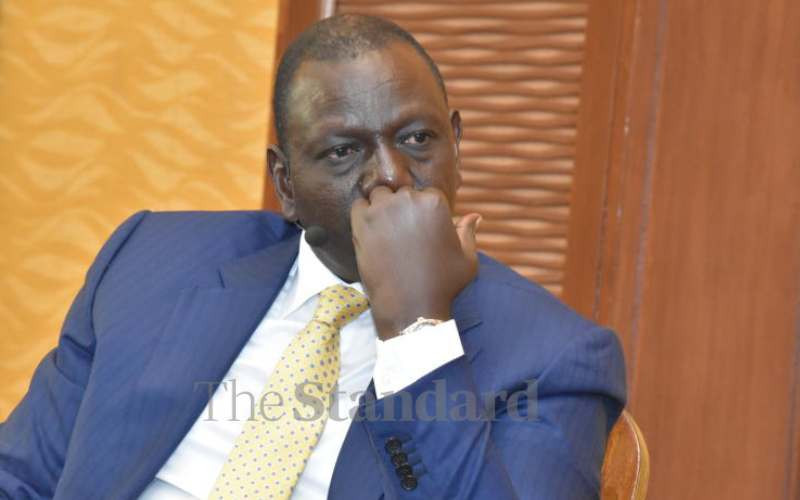 "The data shows the candidates do not enjoy huge support in their traditional bases. The race is tight and whoever goes out of their way in the next three weeks to deploy massive resources and change strategy will carry the day," said Prof Kinoti.
A different scenario would play out if the undecided snubbed the elections, according to Ireri.
"If you remove that (undecided), Raila would get 49 per cent and Ruto 46 per cent. Wajackoyah would have five per cent," Ireri said on Spice FM yesterday. Still, no one would secure a round one win.
Wajackoyah's numbers would come in handy to tilt the scale in either Ruto's or Raila's favour.
The five per cent Wajackoyah commands would take Raila to 54 per cent. It has the potential of taking Ruto to 51 per cent.
That the Roots Party candidate could transfer his base to either Ruto or Raila is not farfetched, as governance consultant Tom Mboya argues.
"Either of the two candidates would have to work hard to bring Wajackoyah on board because, in theory, our voting patterns show that votes are transferrable," Mr Mboya said. "Regional kingpins have been able to negotiate for positions based on that fact."
"If you look at the way Wajackoyah has been speaking... he is already leaning towards Raila," Ms Ireri said.
Mr Mboya also said that it would be interesting to see if Wajackoyah could shift his base given "his support is not ethnic-based."
Related Topics