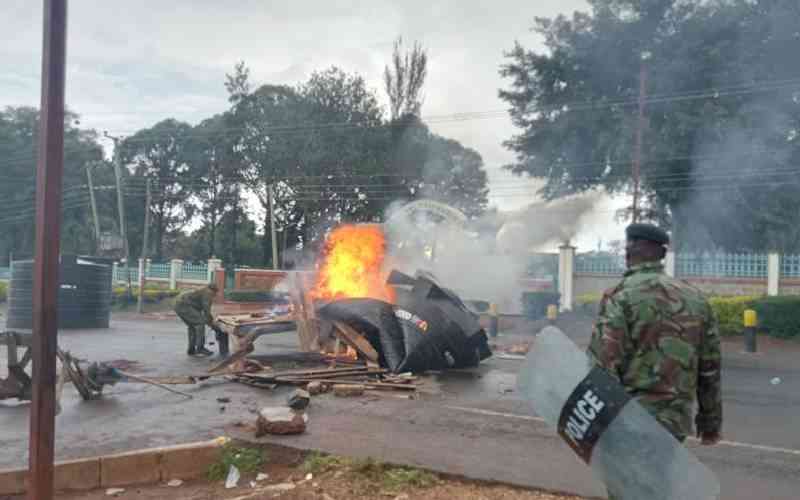 Ladies, I humbly suggest that you keep reading other great articles in this wonderful newspaper so that men can have a heartfelt conversation for a few minutes.
Fellow men, now that we are alone, let me shock you. A broken Nation and a broken family are both reflections of broken men because I believe that we have a profound God given leadership responsibility. Whereas this might be a controversial statement in our modern society but in my view, it is at the heart of many of our problems and we can have that conversation another day. For today I choose to suggest three ways that we can fix this man problem.
Firstly, we should learn to tackle conflicts speedily and decisively. Maturity is defined by how fast we resolve our conflicts.
This applies in both personal and professional settings. For many years, I would tackle conflicts at home by retreating into a shell. Consequently, there would be seeming peace on the outside but raging conflict within me. With time, I realized that this approach was deepening and lengthening my conflicts. Such realization is at the heart of self-awareness. As Marty Sherman of the USA Men's Gathering once said, "men should flourish through adversity comfort zone, we need to step out of our comfort zone. Real men want to grow, real men are strong."
We must become self-aware of the emotions that fuel our conflicts. For instance, why do certain remarks and actions from the women in our lives anger us more than others?
The more self-aware we are, the more we shall be able to empathize during conflicts. Ego often makes it quite difficult for men to empathize hence losing the opportunity to solve conflicts with speed.
Secondly, we as men can fix our lives if we realise that leading by example is more powerful than leading through words. Character is at the heart of example. John Wooden the famous American Basketball Coach once said, "Be more concerned with your character than your reputation, because your character is what you really are, while your reputation is merely what others think you are." I suggest that we flip the coin and become more preoccupied with our character. This will compel us to truthfully change ourselves and consequently change our society for good. Remember, you cannot give what you don't have.
Severe roadblocks
Essentially, a man should evolve into a good shepherd. A good shepherd should have a deep, positive character that constantly impacts those in his world. As per the Psalmist in Chapter 23, the Lord is such a good shepherd that His followers lack nothing. Can your family and those who look up to you say the same thing about you? If your character is inspirational and instructive, they too will lack nothing as you lead them through quiet waters. You can be economically prosperous and yet be incapacitated by fear of leading your family emotionally and spiritually.
Thirdly, we as men can fix our lives by openly sharing about our life experiences. We should desire to have genuine friends who will ask us the hard questions- how are you, are you practicing fidelity? Exploring these questions in a climate of trust and openness will fuel powerful storytelling that will build us and hence the society at large.
Occasionally during my Eco entrepreneurship engagements, I have faced severe roadblocks. While I overcame some, others overcame me, leaving me feeling like a tire with slow puncture.
The totality of these triumphs and failures created the man that I am today. If I share these experiences, other men in similar predicaments will be better off. Just as I too will be better off if other men who have walked down this path share with me their experiences.
As we debate whether Liverpool will win the Premier League or not, can we also explore the brokenness in our lives and how we are fixing it? Mwanaume ni vitendo! Think green, act green!
Related Topics