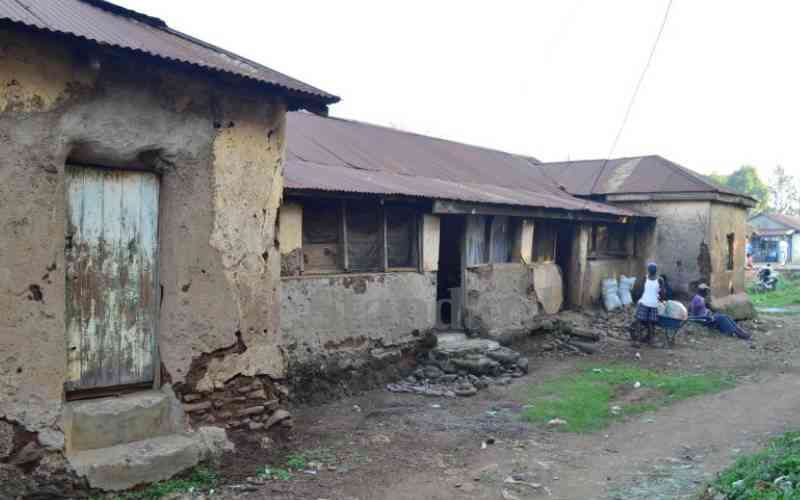 From a distance, one can easily dismiss it as a large family house located at the heart of Kaloleni slum in Kisumu.
Outside the house, a group of people who cherish its history usually here to pass time and discuss politics.
It is in this house where Azimio presidential candidate Raila Odinga spent his formative years as a pupil at Kisumu Union Primary School between 1954 and 1955.
Over the years, families have passed down the story of the house where Raila and his late father Jaramogi Oginga Odinga lived. Although their stay was short, the house gained fame in the informal settlement.
In the current political atmosphere, it has been the base for politics for the slum residents, who converge here every evening to discuss the elections.
It is a big family house with two rooms painted in white. Two families now live here. The house has seen better days, and its walls have cracks while the white paint on the outside wall is peeling off.
Residents say the house gained fame in the estate because of the stint Raila and his father spent there.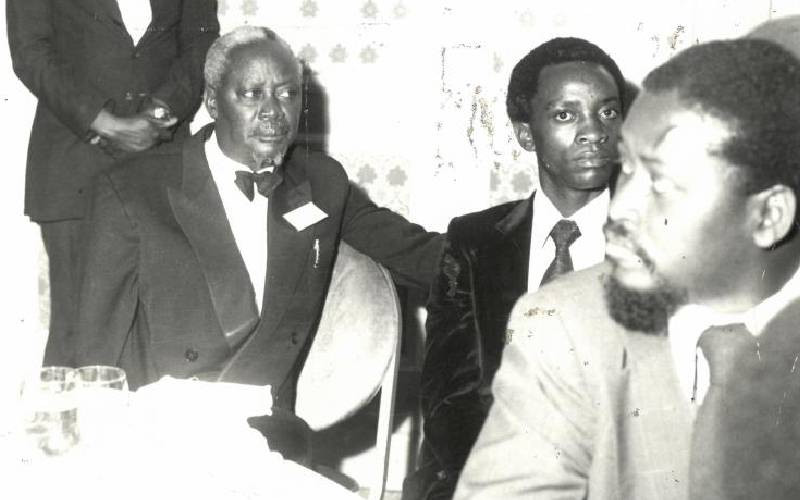 Clinton Owino, 30, says his greatest wish is for Raila to help the young men and women from the estate to get jobs if he wins the presidency.
He says he learnt about Raila's stay in the estate through his relatives.
Owino believes that with a Raila presidency, the slum will see a remarkable transformation.
"We always hope he will remember where he came from," he says.
East African Legislative Assembly (EALA) MP Oburu Oginga, who is Raila's elder brother, says when their father resigned in 1948 as a teacher in Maseno, they moved to Kisumu and settled in the area.
They stayed in Lower Kaloleni estate, which bordered Kisumu cemetery, commonly known as Kaburini, and later moved to Upper Kaloleni.
"We lived in Upper Kaloleni until I moved out of the country to study in Russia," he recalls.
"We studied at Kumolo, which changed its name to Kisumu Union Primary School, until my father decided to take us to study at our rural home in Bondo in the early 50s."
Residents of the informal settlement are optimistic that the ODM leader will win the presidency and believe the house where he spent his early years improves their connection with him.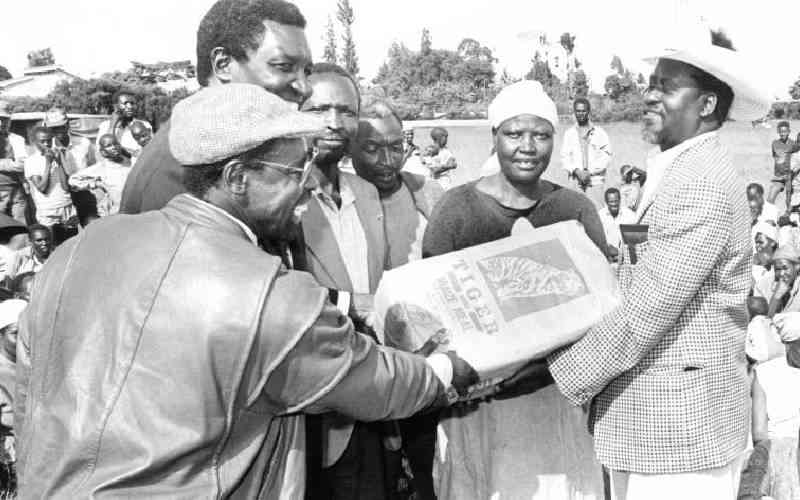 They say Raila has been of help to the community and has pushed for the interest of Kisumu residents as a whole.
Caroline Odhiambo acknowledges the help some of them have received from Raila and his family.
Ms Odhiambo says she once received funds for treatment from him when she was unwell.
She hopes Raila will put up a hospital where the residents of Kaloleni can seek medical care without payment.
"When I was sick and needed medical attention, I got financial help from one of us here in Kaloleni who said the money had come from Mr Odinga. I know he is a kind man who does not have boundaries when it comes to helping our people, I hope he puts up relevant structures in this area to change our lives," says Odhiambo.
John Odundo, a water vendor in Kaloleni, says should Raila get into office, he should change the face of the estate where he grew up.
Odundo says a majority of families living in the slum should be the greatest beneficiaries of his reign.
He says having grown up there, Raila should understand their plight and make their lives better.
Odundo says a majority of youth living in Kaloleni are jobless, despite attaining university education.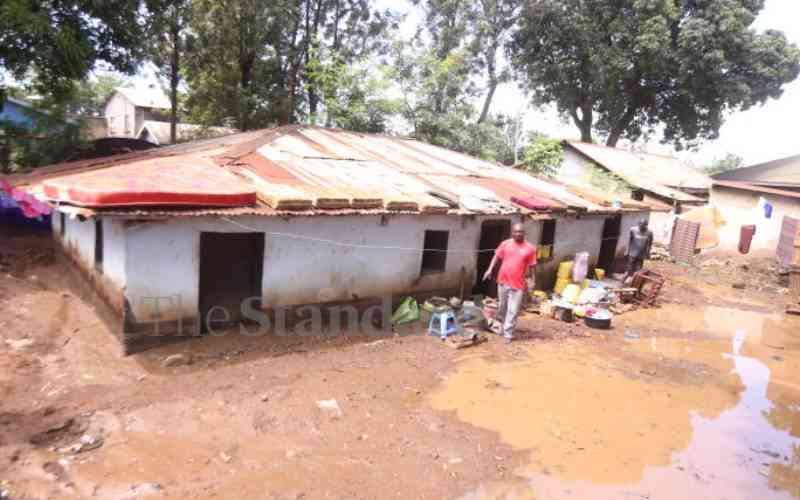 "We have children who have gone to school up to university, but are idling around because they are jobless. We earn very little and are not able to take care of our children, a majority of parents living here are poor," he says.
"We expect him to generally change the lives of our young people all over the country. The past governments have done little to make their lives better. If you walk around this area you will understand why they really need those jobs."
The young men and women say a Raila presidency means they will have better lives, job opportunities, school fees to join universities and food.
They say a majority of them spend their days idling within the estate, smoking cigarettes or drinking alcohol but are now upbeat that they will have better lives in the next few years with the next government.
Elder Odungi Randa, who was Jaramogi's personal assistant, says he is confident that Raila will change the lives of his people if he wins the presidency.
He says growing up, Raila was a disciplined, kind and bright boy who followed in the footsteps of his father.
"He knows the conversations we have had about the problems our people are going through. I know he is a man who listens and so our people should not be worried, he will deliver and change their lives. We have waited for a long time for this to happen," Randa says.
Related Topics