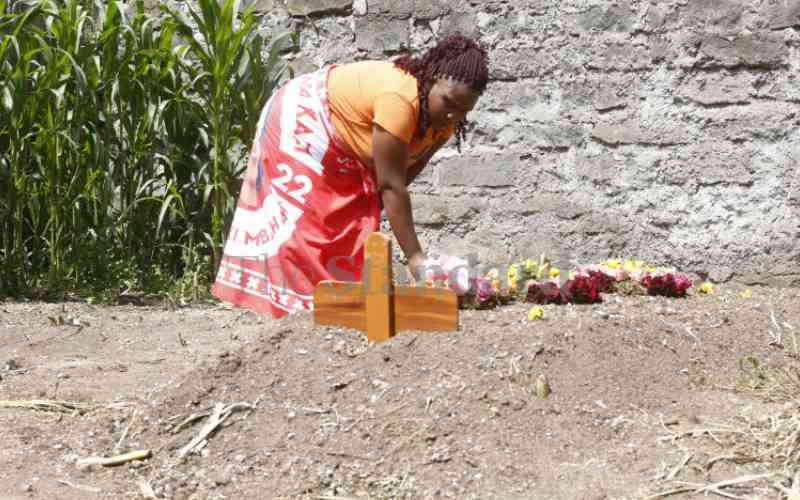 A woman whose daughter was strangled, raped and body burned by Confirm gang in Nakuru recalled the last conversation she had with her daughter before she was killed.
Esther Njoki while testifying before Justice Samuel Mohochi, said that her daughter had called her hours before she met her death.
Grace Wanjiku is alleged to have been killed by six Confirm gang members on June 15, 2022, at Mawanga in Nakuru.
Njoki testified in a case where Evans Michori, Kevin Otieno, Josphat Juma, Julius Omondi, Dennis Mmolo and Isaac Kinyanjui are charged with killing Wanjiku.
She told the court that on the said date she left her daughter operating their shop located in the home when she left for church.
"At around 11 am while at church I received a call from my daughter asking if I had sent someone with a car, which I said no, I thought maybe the person was lost because I was sure I had not sent anyone to my house," she says.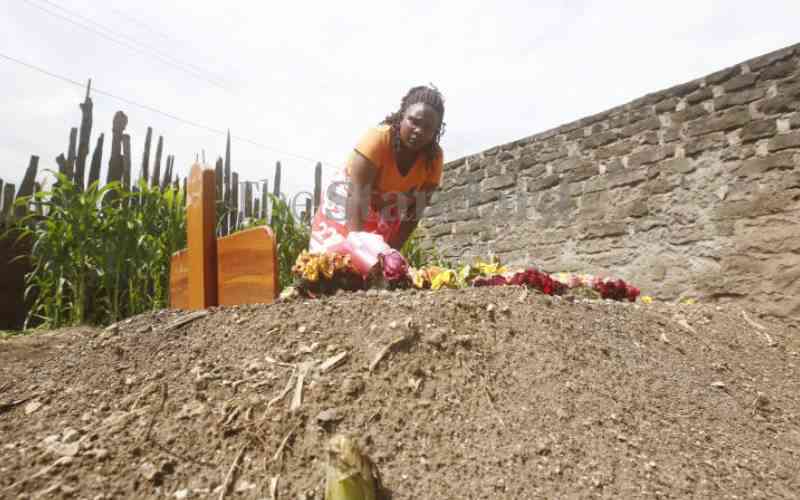 Wanjiku said the occupants of the car alleged to have been sent to repair furniture which had broken. After ending the call, Njoki returned to church only to receive a call at around 1.30 pm from a neighbour.
Her neighbour, Margret Nyambura told her their house was on fire prompting her to rush home.
"At home, I was met with a crowd trying to put out the fire, and when I asked about my daughter, I was taken to the neighbor's house without any answer, at around 3 pm, I was notified that the body of my daughter had been recovered from the fire," she said.
Her house was razed and the remote, television, airtime, cash and Mpesa float of Sh2,000, were missing.
Later she was called to the police station to identify some items among them his son's shoes, techno phone, and headphones.
The prosecution has lined up 12 witnesses to testify against the six suspects.
Michori, Otieno, Juma, and Omondi, were denied bond after the court heard that they were flight risk.
Mmolo and Kinyanjui were each released on a bond of Sh2 million with a surety of a similar amount.
The case will be heard on May 29.
Related Topics