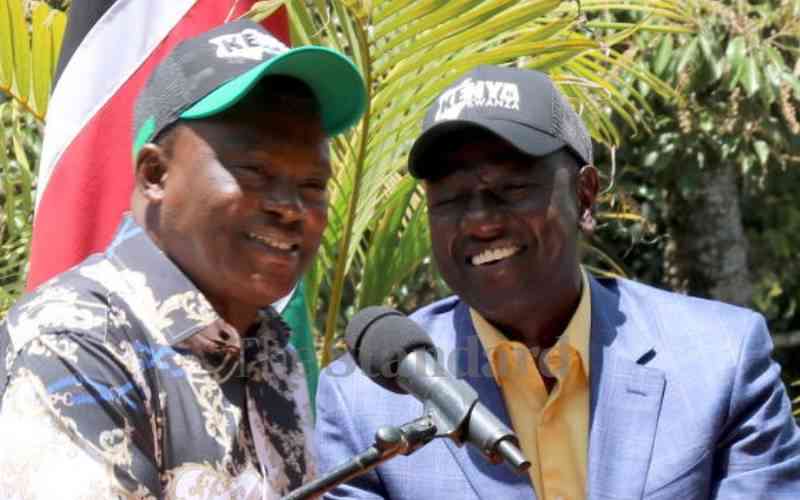 President William Ruto suffered another blow after a Nairobi court declined to throw out a case challenging the planned appointment of Chief Administrative Secretaries (CAS).
Through Attorney General Justin Muturi, Ruto argued that the Employment and Labour Relations Court had no powers to stop him from appointing CAS but Justice Monica Mbaru ruled that the court has powers to determine the legality of the positions.
"Such matters cannot be removed from this court as they are directly related to employment and labour relations. Their objection that the court has no jurisdiction lacks merit and is hereby dismissed," ruled Mbaru.
The judge instead directed that the case filed by the Law Society of Kenya (LSK) will proceed to full hearing and extended orders barring the president from making the appointments until the case is concluded.
LSK, in its application, argued that the Public Service Commission violated the Constitution by advertising for the CAS positions without disclosing to the public the effect of hiring persons who are not identified by the Constitution.
LSK argued that CASs have a similar role as Principal Secretaries and will further deplete Kenyans' pockets as they will further stretch an already bloated civil service.
­­­­­The society averred that PSC never intended to conduct meaningful public participation as it did not disclose that the work of a CAS will be similar to that of a PS.
LSK said there is no evidence that CSs have been overwhelmed by assignments given to them and the CAS position is only meant to reward the President's supporters.
The AG wanted the matter heard by the High Court.
Related Topics