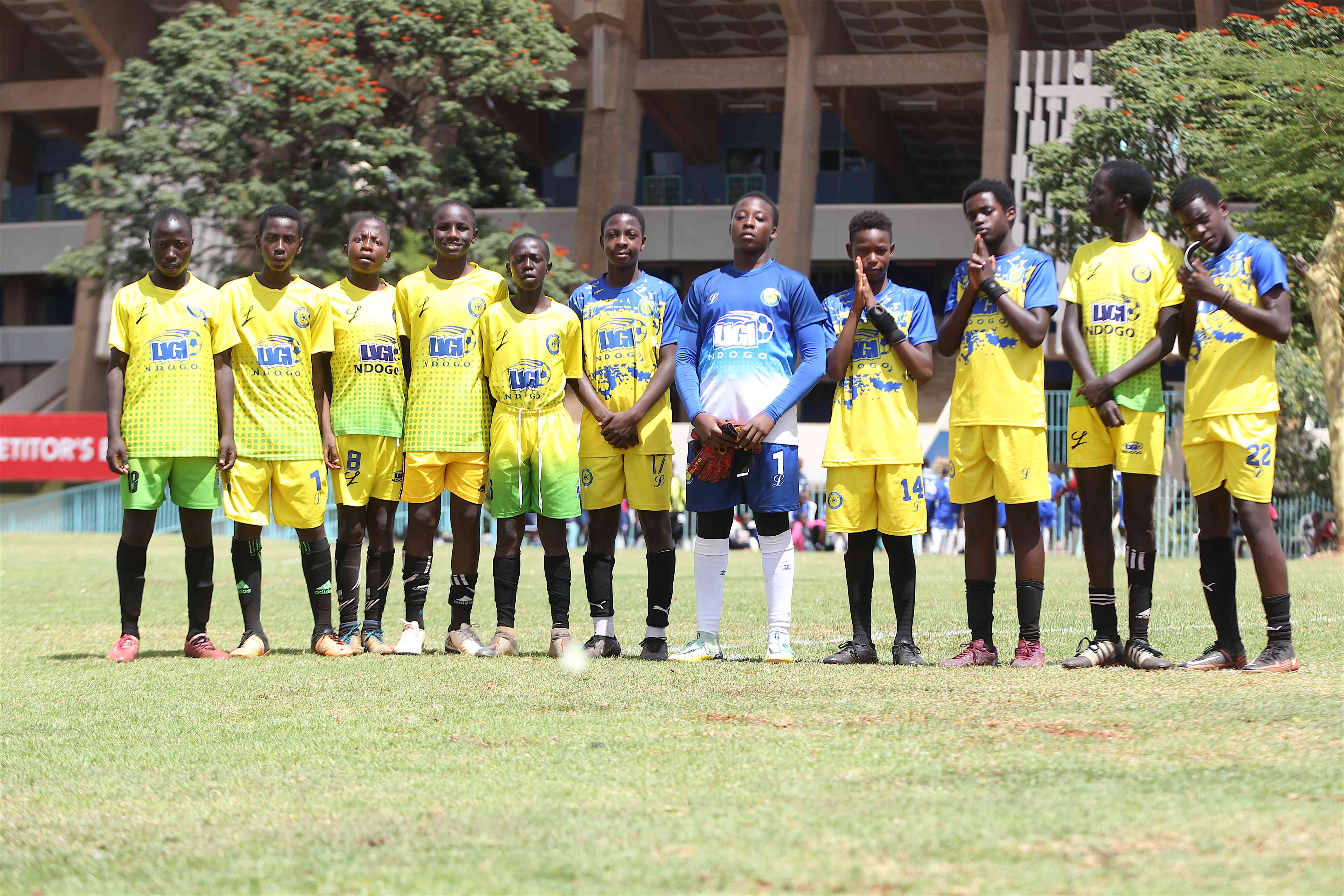 The second edition of the Football Kenya Federation (FKF) Elite Youth League officially began at the Moi International Sports Centre, Kasarani on Sunday, with several teams gracing the occasion.
In the Under-13 category, tournament dark horses, Hakati, registered a resounding 3-1 victory over defending champions Kariobangi Sharks with Gerald Otieno scoring a brace and Edwin Njenga adding the third. Shaad Mulwa scored the consolation for the Sharks.
Sharks, a pale shadow of their former selves, crashed again in their second match of the day to Express who thumped them 5-1. Thiago Creemers was the toast for the victors after blasting in four goals with Zlatan Otieno netting the fifth.
In other matches, Soka Talent beat Ligi Ndogo 3-2 while Ujasimba collected a walkover after Green Santos failed to honor the fixture.
Cheza Sports beat Glep 4-2 while Soka Talent crashed 1-0 to Volcano in their second match of the day. Ligi Ndogo bounced back from their earlier defeat to Soka Talent with a comfortable 2-0 win over Green Santos.
Legacy bagged three points and two goals from a walkover after Generation Sharp snubbed their match. Acakoro edged Pumwani 3-2 while Hakati cruised past Kick Off Kenya with an emphatic 2-0 win to record their second consecutive win of the day.
Sakata pipped Black Panthers 2-1 while Blue Bombers thrashed Silver Eagles 4-1.
In the Under-15 category, Cheza Sport beat Blue Bombers 3-0 while Express beat Genesis Sport by a similar margin. Kariobangi Sharks asserted authority early in the competition after running over Indomitable 6-1.
FKF Nairobi County secretary general Dickson Doyo described the opening day of the competition as a huge success, saying it highlighted better things the federation had in store for local football enthusiasts.
Doyo revealed that the local governing body is mulling over ways to expand the competition to other regions of the nation and, if feasible, devolve it to the ward level.
"The Under-13, Under-15, and Under-17 FKF Elite Youth League's second season is being introduced today. In essence, what we're attempting to do is modernize youth leagues across the nation.
"It won't just happen in Nairobi, though. Since this is the country's capital, we've launched the program here to expand it to places like Mombasa and Kisumu," he said.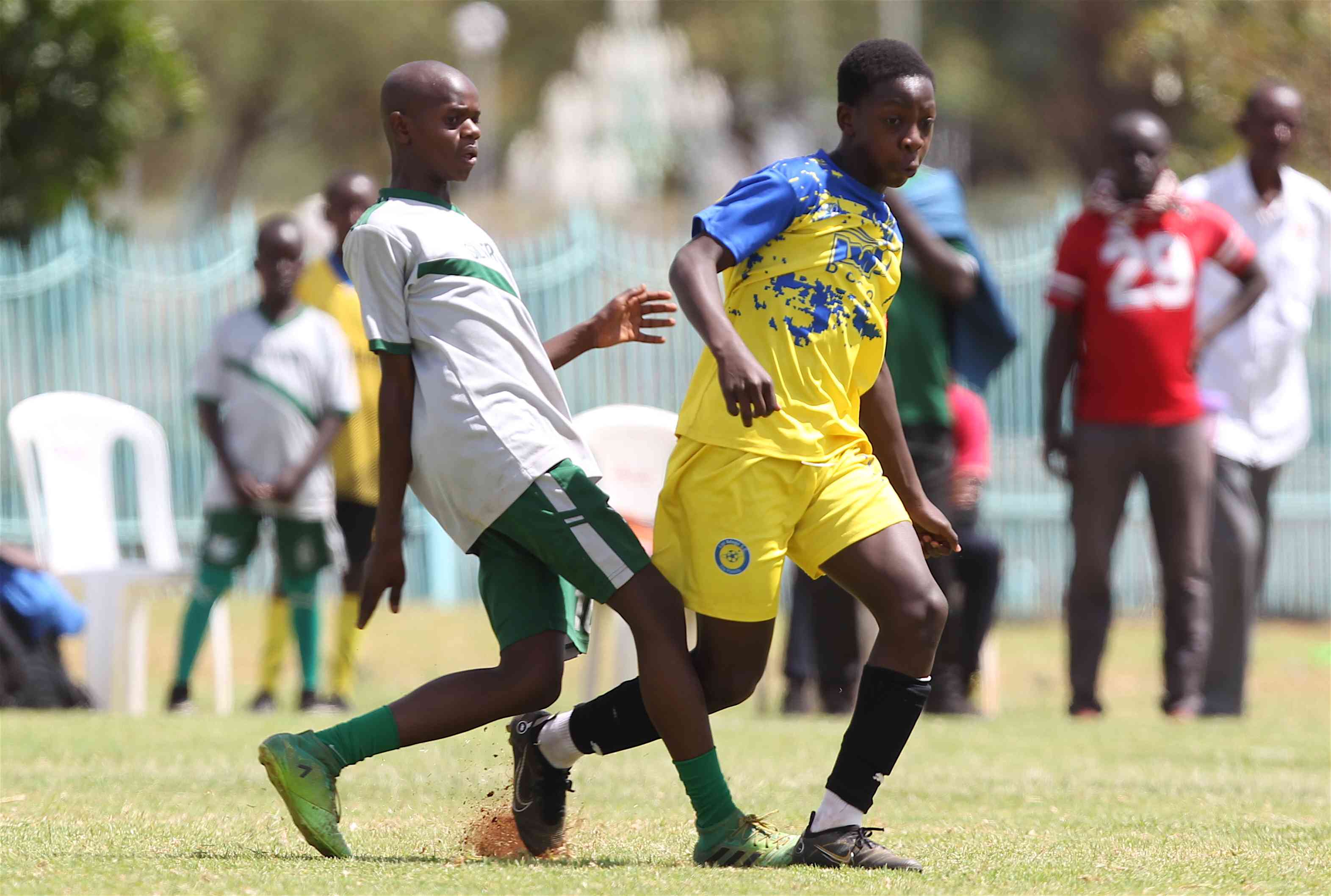 Doyo expressed satisfaction with the number of participants who turned out to showcase their talent, adding that he expected the competition to blossom given the widespread interest it was receiving.
He sought to allay fears that limiting national team selection to players participating in the league might lock out several others who were not taking part in the competition.
"All Kenyan teams will have the chance to demonstrate their talent, and they will also be taken into consideration when forming the junior national teams."
Doyo stated that sufficient safeguards had been put in place by the federation to ensure the leagues ran without any operational hiccups.
"We'll treat the Under-13 group like a festival. The competitions will take place at one location with all teams present and last all day."
He lauded the whole idea of rolling out the program saying it would unearth and ensure a constant supply of quality players to the national teams and top-tier clubs.
"The Under-15 and Under-17 teams, however, play in eleven-aside formations, so it will be challenging to get them all to the same venue. Therefore, we will use various locations on various days for them.
"Looking back on the Elite Youth League's history, I can say that it has produced some players who are excelling in the top leagues in the nation. Kevin Wangaya, who is currently playing for Kariobangi Sharks in the Kenyan Premier League, is a good example. In the Division One and National Super League, we also have a sizable number of others.
"Their progress is a clear indicator that we should be holding more events of this kind, so their success gives us more inspiration to keep running this kind of program."
Related Topics