Manchester United Midfielder Bruno Fernandes said he thought Cristiano Ronaldo had scored Portugal's opener in their 2-0 win over Uruguay on Monday even though he was credited with the goal.
Ronaldo wheeled away in celebration, acting as though he had scored yet another goal at the World Cup.
Not this time.
Instead, it was Bruno Fernandes eventually credited with the goal that set up Portugal's 2-0 win over Uruguay today, advancing the team into the last 16.
Fernandes curled in a cross from the left that barely went over the head of the leaping Ronaldo and bounced into the far corner of the net in the 54th minute to give Portugal a 1-0 lead.
A grinning Ronaldo threw his arms in the air, suggesting he got the final touch and was embracing Fernandes as multiple close-up replays were being shown on the big screens in Lusail Stadium.
Fernandes was announced as the goalscorer on the big screen in the stadium, despite Ronaldo celebrating as though the goal was his.
But speaking after being announced as Player of the Match, Fernandes admitted even he didn't know whose goal it was.
"I celebrated as if it had been Cristiano's goal, it seemed to me that he had touched the ball, my aim was to cross the ball for him," Fernandes said.
"What's important is that we were able to go to the next round and (secure) a very important win against a very tough opponent."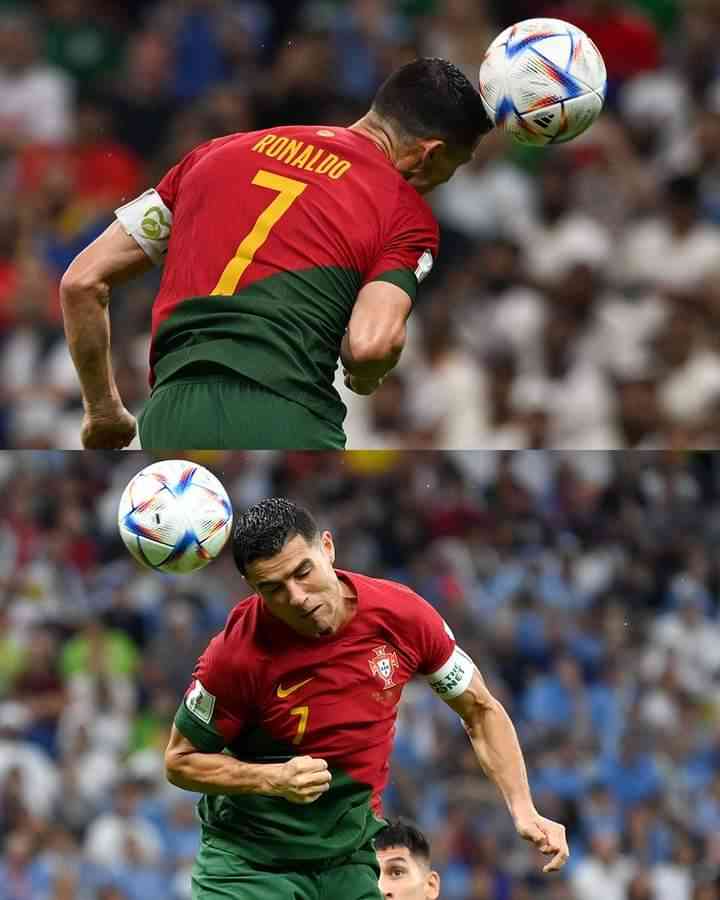 And when asked whether he knew who had scored the opening goal, coach Santos was also unable to shed light on the identity of the scorer.
"I think it was a great match," Santos said. "Our team played very well and the rest, for me, does not matter."
Portugal, which opened with a 3-2 win over Ghana, became the third team to reach the last 16 after France and Brazil.
Uruguay has one point from two matches and needs to beat Ghana on Friday to stand a chance of advancing.
Related Topics