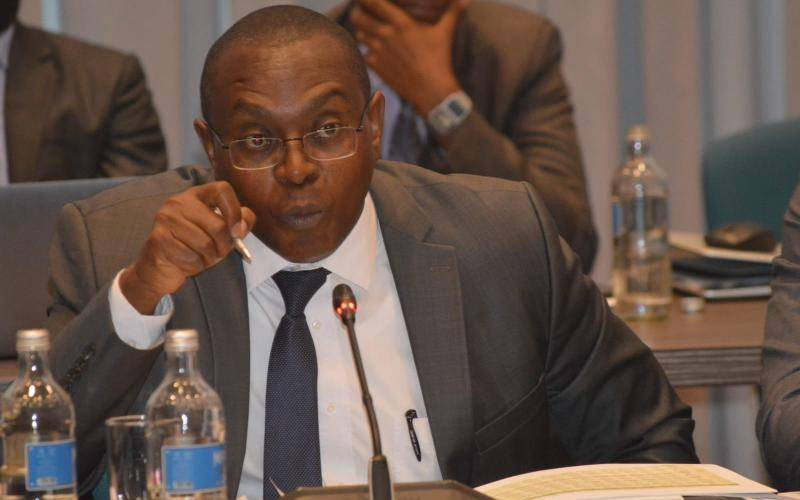 Kenya will from Monday host this year's African conference for educational assessment bodies.
Members of Association of Educational Assessment in Africa (AEAA) will converge in Nairobi's Safari Park Hotel from August 21 to August 25, 2023.
Kenya National Examination Council (KNEC) chief executive Dr David Njengere lauded the association's choice to have Kenya host this year's conference.
Dr Njengere, who is also the AEAA vice president, said the meeting is an invaluable contribution towards ensuring quality education across Africa.
"The KNEC is indeed honoured to be a host for the 39th AEAA Conference, owing to the key role that Kenya has played in the association since its inception," said Dr. Njengere.
This is the fifth time Kenya is hosting the conference having done the same in 1993, 1998, 2001 and 2011.
The conference is themed 'educational assessment for nurturing every learner's potential.'
Dr Njengere said the theme is aligned with the ongoing reforms in the Kenyan education system.
He said KNEC and the Kenyan education sector will gain insights to ensure that learners are fully empowered to exploit their potential.
The meeting will focus on many areas of assessing multiple intelligence in the 21st century: alternative assessment, opportunities and challenges.
Assessment of learners with special needs including the gifted and talented and managing the social and educational effects of high stakes assessment to ensure equity and fairness will also be discussed.
Dr Njengere also said that the meeting will discuss how to leverage on ICT in assessment and enhancing technical, vocational and occupational assessment including Recognising Prior Learning (RPL).
Also, part of the conference debate will be assessment data in informing teaching, learning and policy.
Prime Cabinet Secretary Musalia Mudavadi, Education Cabinet Secretary Ezekiel Machogu and KNEC chairperson Prof Julius Omondi are among the top officials who will address the conference.
Dr. Njengere said the conference seeks to provide insights to ensure learners are fully empowered to exploit their potential.
AEAA that currently enjoys membership of 21 examination bodies, was launched in 1982 in Arusha, Tanzania primarily by heads of government and private institutions responsible for educational assessment across Africa.
The founding nations were mainly Eastern and Southern Africa. They include Kenya, Uganda, Tanzania, Botswana, Lesotho and Malawi.
The continental educational body was established to harmonise academic assessment and enhancing effectiveness and efficiency of examination boards within Africa.
The meeting in Nairobi comes at a time when the country is rolling the implementation wheels of critical education reforms.
The reforms include implementation of Competency Based Curriculum which is edging out the 8-4-4 system of education, and certification of internal examination bodies in Technical and Vocational Training Institutes as opposed to KNEC examining learners in TVETS.
Others reforms include introduction of new university education funding model that was unveiled by President William Ruto in May this year.
President Ruto said the move will accommodate students whose families are at the bottom of the pyramid in accessing university and TVET education.
Related Topics