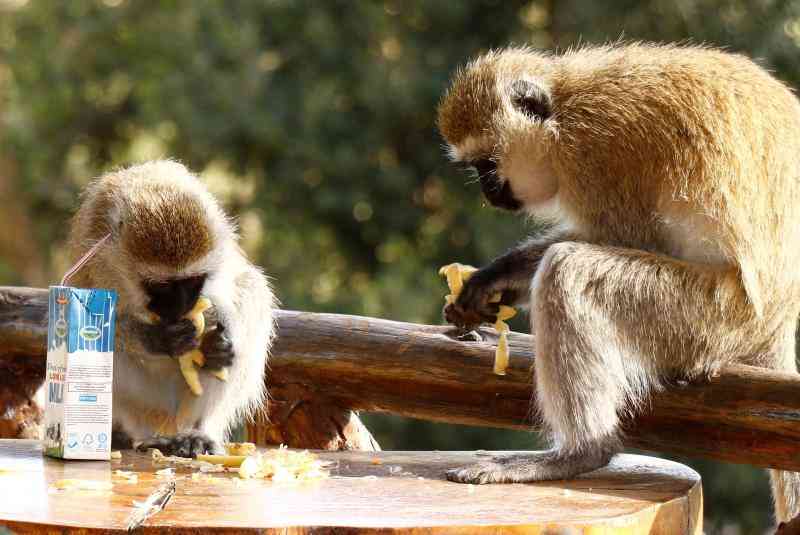 Monkey menace has been a major challenge to thousands of small-scale farmers in Murang'a County.
Six years ago, the local county government embarked on an exercise through a partnership with Kenya Wildlife Service to return the monkeys to their natural habitats in the forests.
The exercise failed as the monkeys returned back to the villages and market centres after the exercise was called off.
However, environmentalists in Muranga now say that planting fruit trees in the forest may reduce the monkey menace in Murang'a.
Lameck Kabuta, 26, a certified seeds propagating expert, said the war on marauding monkeys can be won by planting fruit trees in the forests.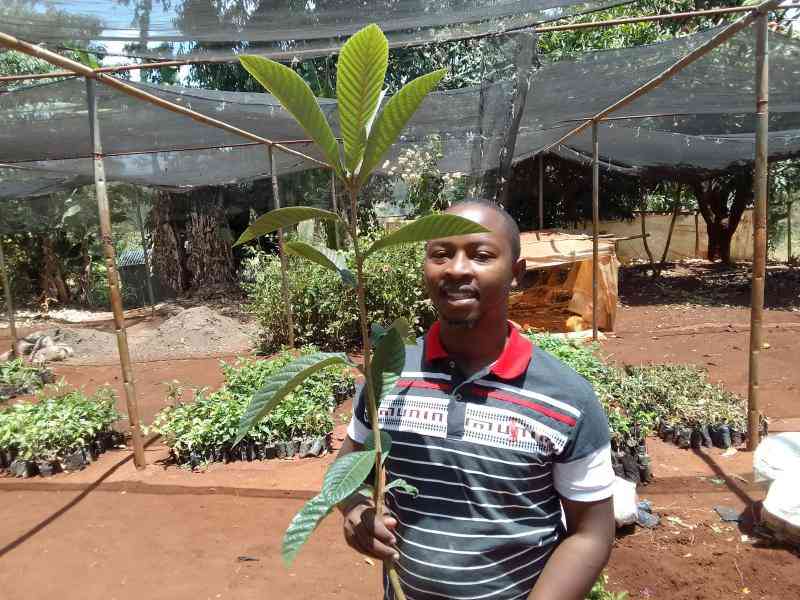 Monkeys, he said, are interested in fruits that are on the farms and not in the forest. There are proven technologies that are used in developed countries through seed balls that can be dropped deep in the forests via aeroplanes or drones.
"To win the war and increase food production in the countryside we should be planting fruit trees that mature at different seasons," said Kabuta.
He observed that the best fruits are Loquat, Canadian candle nut, Guava, Sweet granadilla, Yellow & purple passion, Giant granadilla, Indigenous mango variety, Macadamia, Banana, Soursop, Jack fruit, Strawberry guava and African citrus.
The trees are pest and disease tolerant and provide a canopy for ground covers and are best in water catchment areas.
Kabuta who has specialised in planting seeds said the trees are among the best to tame the menace if planted in the forests in plenty.
Ngugi Njenga a local farmer said that the monkeys are moving in groups of 20 to 30 while invading their farms.
"Once the monkeys invade a farm, don't expect any yield. They are destroying maize, beans, bananas and even cabbages and kale. We are staring at famine since we don't expect yields from our farms. Our efforts to chase the animals from our farms and homestead have remained futile," observed Ngugi.
The residents are now appealing to Kenya Wildlife Service to come up with the best strategy to chase the animals from the farms.
Ngugi added that the monkeys have reduced them to beggars as farmers are unable to engage in any meaningful.
Related Topics