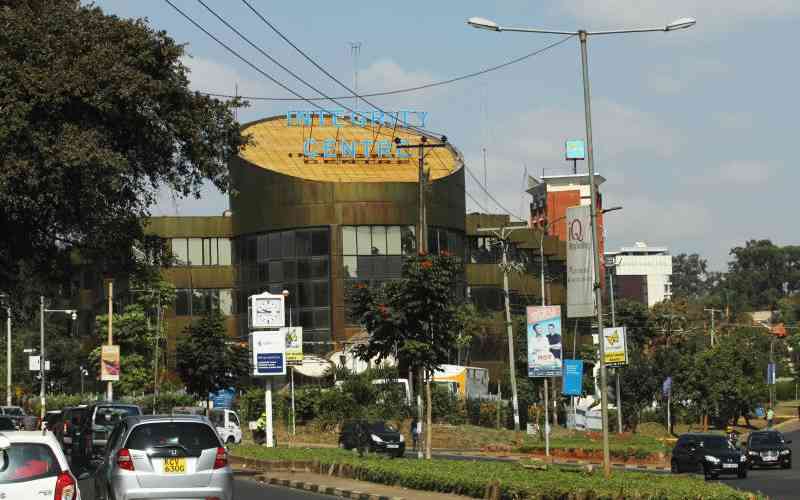 The Ethics and Anti-Corruption Commission (EACC) has obtained orders stopping the sale of Sh21 million piece of land in Mombasa County.
The commission filed the case at the Mombasa Environment and Land Court seeking to stop the sale of the land located at Mombasa CBD that is currently being used by the University of Nairobi (UON) as parking.
The land had been preserved for use as a road reserve and EACC claims has been grabbed by private individuals.
According to the commission, the piece of land was irregularly allocated to Luyali Ezekiel Liyai (now deceased) a Councilor with the defunct Mombasa Municipal Council in June 1994.
The land transfer was presided over by the then Mombasa Town Clerk David Kalume Randu and Mayor Ahmed Mwidhani.
The commission has sued Luyali's son James Michael Luyali, Kalume Randu and Ahmed Mwidhani, with UON and Mombasa County being listed in the suit as interested parties.
Lady Justice Nelly Matheka issued the order prohibiting James Michael Luyali from selling, developing or using the land in any way pending the hearing and determination of the case.
According to EACC the entire stretch of the road reserve has been grabbed and commercial developments have been undertaken, adding that it is finalizing investigations seeking to file suits for their recovery.
The commission is seeking an order cancelling the title, rectification of the title and a survey plan creating the parcel of the land void.
They are seeking orders for the cancellation of the survey plan, a permanent injunction restraining James Michael Luyali from accessing, selling or using the land and a vacation order.
Related Topics