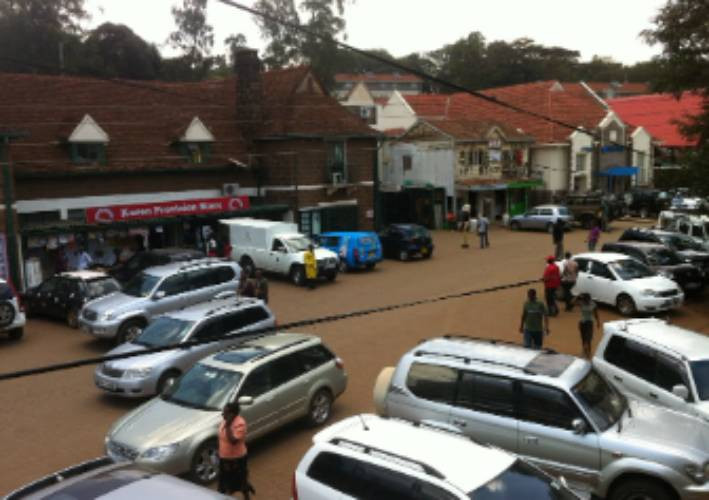 Karen matatu stage in Nairobi will from next week be relocated to give room for road expansion.
This comes after Karen Langata District Association (KLDA) members filed a lawsuit against the Nairobi County Government and Police Station OCS compelling them to look for a solution to the matatu menace in the area.
The case also enjoined the Kenya Urban Roads Authority (KURA), National Environment Management (NEMA), Lankana, Naboka, Kadana T and By Buss Saccos.
The association accused Nairobi County, KURA and Karen Police Station OCS of unlawfully authorizing PSVs to convert several lanes on Ngong Road, Langata Road and Dagoretti road near the Karen roundabout into a bus park.
It claimed the area had become common with Public Service Vehicles (PSVs) encroaching the roads leaving the area disorganised and congested.
"Early in the year, after consultations and support from particular KLDA members, a case was instituted against the relevant government authorities and the PSVs (Matatu Sacco's) that park on the roads at the Karen roundabout so as to compel the government agencies to execute their statutory obligations with an aim to bring order to the Karen roundabout area," said KLDA chairman Samora Sikalieh.
Sikalieh who filed the case on behalf of the members said the stage would be used by roadside vendors for business.
"The first step will be to relocate the PSVs from encroaching on the roads at the Karen roundabout, thereafter, provide stalls for the road side vendors to trade in a dignified manner," he added.
Nairobi County Chief Officer Works, Eng. Geoffrey Kimutai Tirop and Chief Officer, Mobility Boniface Nyamu are among officers who visited the area for assessment.
Related Topics