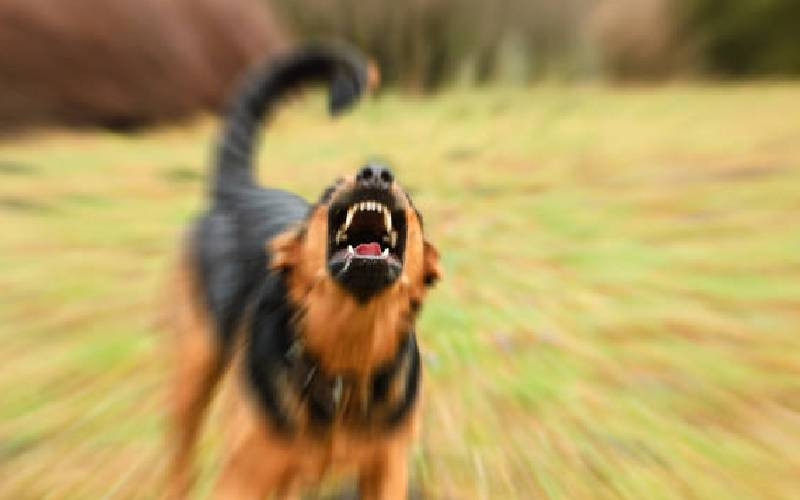 A pupil is recuperating at the Kenyatta National Hospital after he was mauled by dogs in Kiambu.
Christiano Angonde was attacked by four dogs as he walked home from school on Friday.
The five-year-old is nursing injuries in the neck and head, and almost lost his eyes.
His screams attracted the attention of the villagers, who scared the dogs away before his father arrived. The boy was taken to Tigoni Level Four Hospital for first aid before being referred to Nairobi.
"The situation was bad. The hospital organised an ambulance to take my boy to KNH. It was traumatic for me riding with my bloodied son. He was crying and his eye was swollen. I have not felt this helpless before," said Michael Ogore, the father.
He added: "Christiano is in great pain. Were it not for my neighbours who heard the cries of the boy, the dogs would have killed him. He is writhing in pain in the hospital bed. The dogs have inflicted scratches on his body. I fear that the dogs may not have been vaccinated."
Inspector Raphael Mwanzia of the Tigoni Police Station said the police are waiting for the boy to recuperate and get a P3 form before charging the owner of the dogs with negligence.
Mwanzia also said they will be seeking to know if the dogs had been vaccinated against rabies.
Related Topics