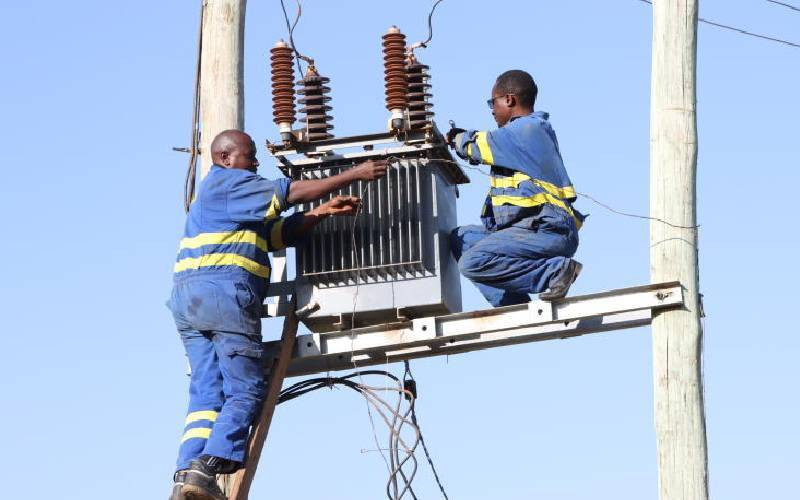 Senators want Kenya Power to revert to the old model of presenting electricity bills to customers, saying the new model lacks transparency.
The Senate Committee on Energy was on Wednesday angered by Kenya Power management's failure to show up to a meeting to explain the new billing system that does not show the breakdown of the various charges in power bills.
The company sent a regret, requesting the committee to enable it to conclude the hiring of a substantive chief executive and appear before the committee next month.
But the request was turned down, with the committee summoning the company bosses to another meeting next Wednesday.
Kenya Power until recently provided a breakdown of electricity bills, providing details on how much money, for instance, was applied to the actual electricity units (tokens) as well as the exact amount that goes into taxes, levies and pass-through costs like the fuel charge and foreign exchange adjustment.
In the new format, however, the firm only shows the token amount while categorising taxes, levies and pass-through costs as "other charges."
"We had summoned Kenya Power because we had noticed that they had changed how they present power bills. They are giving consumers a block figure, and we think that is a lack of transparency and accountability," said committee chairman Wahome Wamatinga.
"They have, however, sent a regret. The reason they have given is that they would want to reschedule to a later date in April to allow them to complete the ongoing recruitment of a managing director."
Insisting that the utility firm bosses must appear before the committee next week, he said "no excuses shall be tolerated."
The firm had given the notice that it would not appear before the committee on Monday evening, which Mr Wamatinga noted was such short notice, considering the summon was issued a week earlier. Kenya Power in November 2020 also adopted a similar billing system, where it would give consumers a block figure. It, however, yielded to public pressure as well as a planned probe by the Energy and Petroleum Regulatory Authority (Epra) and resumed giving customers a breakdown of their power bills.
Nairobi Senator Edwin Sifuna said the new format could be a bid to frustrate the push to lower electricity costs.
"This matter needs to be resolved as quickly as possible. I suspect that the cartels in the power sector, having noticed we have identified ways in which we can bring relief to Kenyans, they want to hide so that we as the representatives of the people cannot focus on where the problem is," he said.
"Kenyans did not ask for short messages or a reduction in the number of items in their power bills but for a reduction in the cost of electricity."
Related Topics