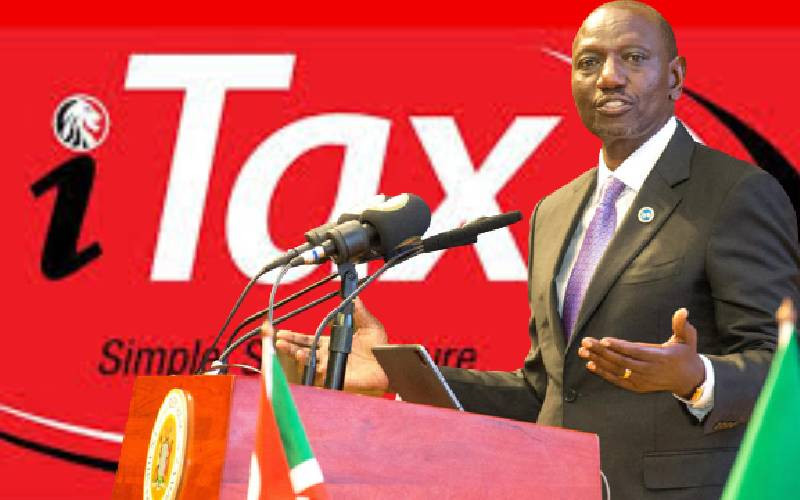 Left untransformed, inequalities and exclusion are our greatest threat, those Upper Hill statisticians tell us once more.
In a week where we are told a former State House civil servant is being sued for Sh413 million in monthly child support and the First Lady rode a Sh560,000 bicycle to make an important point about road safety, we do need to look at national policy and our personal culture.
This Thursday, Kenya National Bureau of Statistics Director General MacDonald Obudho released the 2020 Inequality Report. Acceptance of national and global inequality analysis has improved significantly over the last three decades.
I still remember being briefly arrested in Makueni by a chief for interpreting Government and World Bank statistics to local community organisers in the late 1990s.
It took NGO Society for International Development and Ministry of Planning and Development Minister Anyang' Ny'ong'o under the NARC government to produce the first comprehensive analysis in the 2000s.
Sadly, while both acceptance and analytical tools have improved, we are not reducing the gap between the rich and the poor.
The KNBS report demonstrates that the state and business Covid-19 response contributed to the wealthiest homes grabbing more of our national income.
This column predicted this on November 18th 2020, but it would appear our captains of industry and 47+1 governments tragically missed that article.
A tiny economic clique in a handful of counties led by Nairobi County enjoy 42 per cent of national consumption. The other counties include Nakuru, Kisumu, Uasin Gishu, Mombasa and Nakuru.
These counties also have the highest gaps between the rich and the poor. Except for Nairobi, these big five have done little to reduce the impoverishment of their residents and do not feature among top counties with low poverty rates.
Inequality and class analysts note that Kenya surpassed the Gini co-efficient 40 per cent danger point for social dissatisfaction four years ago in 2019.
The new KNBS findings come in a week that 500 citizens took to the streets under the banner of unga revolution and #SitaSita, 350 MPs stayed away as a national debate on the Finance Bill raged.
Is Kenya at a breaking point? How will the Kenyan state calm this growing public rebellion against exploitative taxation hikes to pay off state capture and ravenous international creditors.
Perhaps it is time to pay more singular attention to Part 2 of our battered Constitution and the purpose and oversight mechanisms of the Consolidated Fund (Article 206).
Our taxes and all revenue paid to government must be remitted to the Consolidated Fund to pay civil servants salaries, deliver services, and repay debts incurred by the government. The Controller of Budget, MPs and citizens are constitutionally mandated to provide oversight and guidance.
Parliament and the Executive have received more than a 1,000 memoranda over the last two weeks. Several street protests and televised debates have intellectually demolished Kenya Kwanza's taxation and housing levy proposals.
The economic distress and despair most Kenyans are feeling are buttressed by the statistics in last month's Economy Survey and this week's KNBS Inequality Report. There can be no doubt that there is no public appetite or popular support for the Finance Bill 2023.
Listening to a former Tourism and National Statistics minister of Tunisia 13 years ago praise their democracy, human rights, and economic growth, I asked him an inconvenient question in front of an international audience.
If the Tunisian government and development statistics reflected such growth and optimism, why did thousands rise up to topple his government? After a pause, he smiled and then replied, "perhaps they did not read our statistics?"
Desperate citizens can smell policy double-speak and danger a mile off. Their patience is thin. It can evaporate in a moment, leaving behind an anger difficult to transform.
I hope someone with the power to rethink current taxation policy is reading this article for all our sakes. Let our international creditors take to the streets if they must.
Related Topics