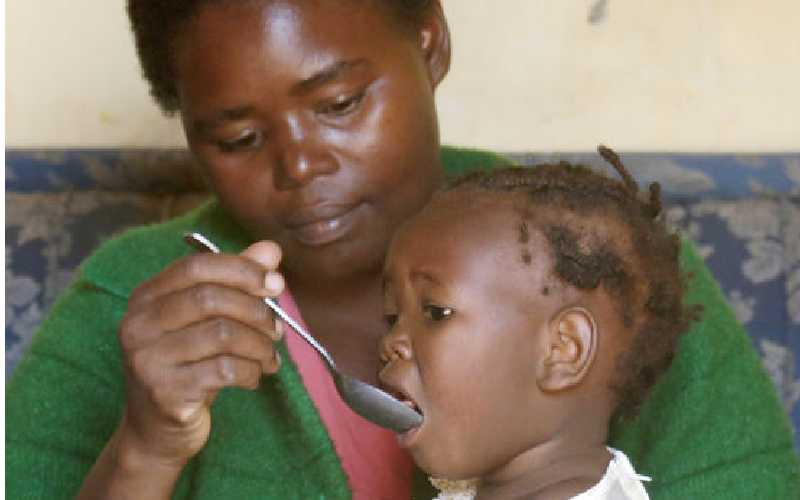 Children from poor families deprived of proper nutrition, health or education often perpetuate a cycle of poverty.
Although Kenya has reduced the national stunting and wasting rates among children under five over the last decade, undernutrition and poverty are still major challenges, according to the UNICEF nutrition report in Kenya.
To correct the situation, UNICEF is piloting a project designed to improve the well-being of children by integrating social protection with nutrition and child protection services.
The Nutrition Improvement Through Cash and Health Education (NICHE) programme began in Kitui in 2018. It targets recipients of cash transfers under the Safety Net Programme or Inua Jamii and has a child under two and/or a pregnant or lactating mother.
Mary Matuku, a 67-year-old widow from Kitui South, with two children aged below two under her care, is a beneficiary of both programmes.
"I started receiving money from the government since my husband's demise, and when NICHE was started, I was enrolled to help the young children under my care," she says.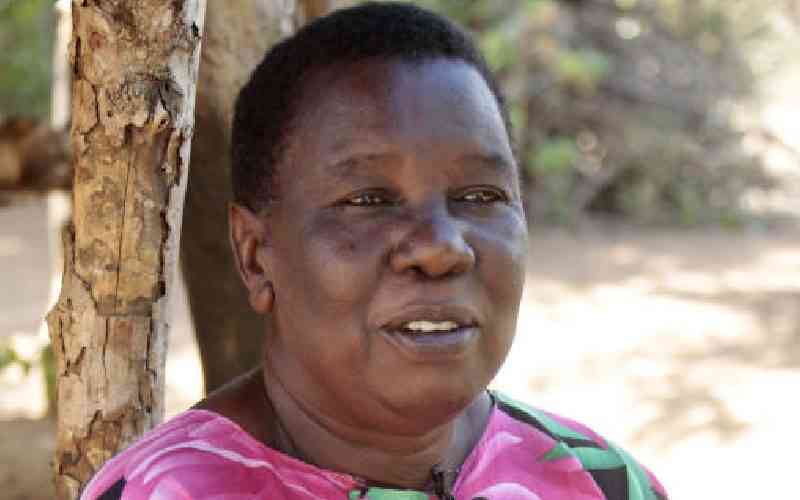 Although the money is not enough, Mary has been supplementing it from her farm.
The NICHE programme has evidence showing that cash-plus interventions - combining cash with provision of services - have greater impact than cash payments alone.
The beneficiaries get additional cash, nutrition services and child protection counselling to facilitate positive behaviour change and reduce vulnerability from trained Community Health Volunteers (CHVs) via home-based counselling.
Lucia Mwende, a CHV based in Kitui South, goes around villages educating families on good nutrition, sanitation and other baby-friendly activities.
"If the woman is pregnant, I teach her what food groups to eat, how to take care of unborn child and the importance of ante-natal clinics," explains Mwende. "For those with young children, I will teach them the importance of exclusive breastfeeding, when and how to wean her child."
Mwende also trains young mothers on budgeting, saving or investing money received from NICHE.
Ndanu Mutati, Matuku's daughter-in-law, has been using the cash to improve diet, supplementing with money made through selling of chicken, which she began rearing in their homestead.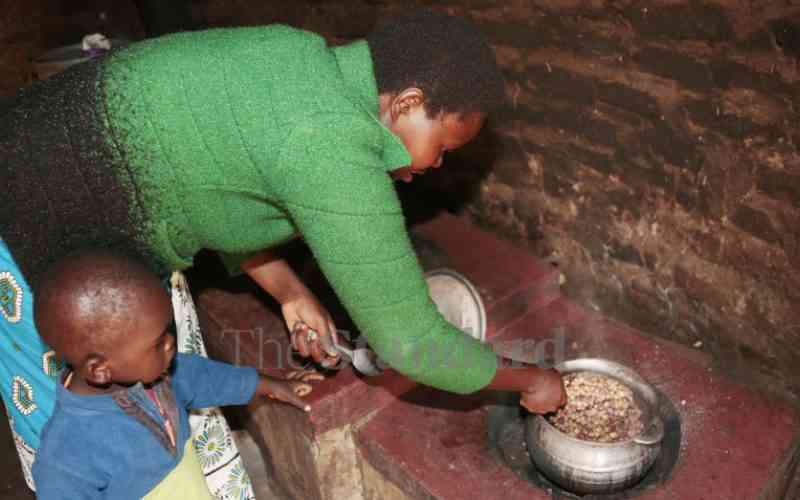 The mother of three says the CHVs have been visiting the family since she delivered. They have taught her budgeting, making use of locally available foods for balanced diet. "That is why I started rearing chicken," she says. "I can sell some eggs and cook the rest for the children because it is a good source of protein."
Mutati has also joined mother-to-mother support groups where members educate each other how to raise healthier families besides sustainable business practices. "We are also taught the benefits of exclusive breastfeeding and hygiene, especially when handling the child," she adds.
UNICEF estimates that stunting reduced from 35 per cent in 2008-2009 to 26 per cent in 2014 while wasting reduced from 7 per cent to 4 per cent in the same period.
However, UNICEF believes that these gains are still not equitably distributed as large stunting disparities average from 15 per cent to 45 per cent across counties. West Pokot and Kitui have the highest rates, over 20 per cent higher than the national average.
Jackson Matheka, the Kitui County Nutritional Coordinator, says the NICHE programme has demonstrated a direct effect on the health and wellbeing of children under two.
This includes improvement in the rates of exclusive breast-feeding, enhanced quality of diet, greater use of handwashing, water treatment and improved sanitation facilities.
Matheka says the pilot was scaled up to a full programme in the five counties and "it has proven there is behaviour change among beneficiaries in terms of promoting good maternal and infant nutrition, improved access to health services like attendance to ANC and growth monitoring services for children."
Matheka says that through improved nutrition, children acquire better immunity and fall ill less often, have better cognitive development translating to better academic performance among other key benefits like preventing stunting and wasting.
Currently, Inua Jamii is providing support to about 1.4 million beneficiaries, yet according to UNICEF, around 12 million children need assistance.
Humphrey Mosomi, the UNICEF Kitui Nutrition Support Officer, argues that the NICHE programme should be expanded to more counties with vulnerable children.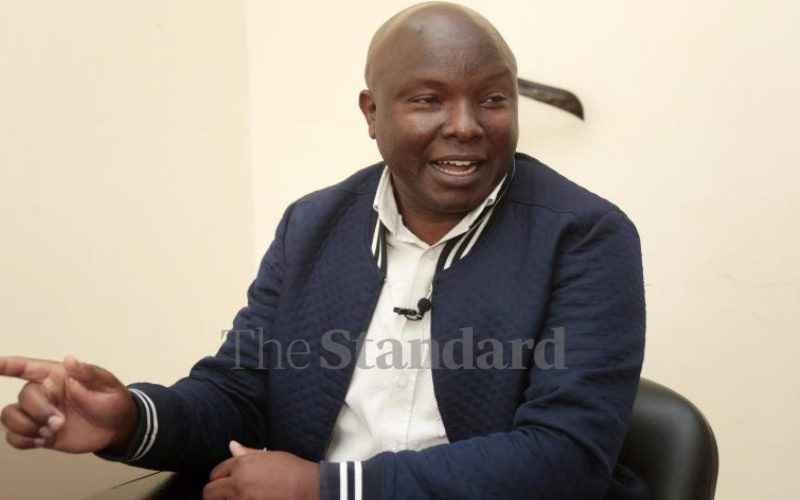 Mosomi says funding for nutrition can be done by increasing the budgetary allocation for social protection from 0.35 per cent of national GDP to at least 1.7 per cent.
This means Kenya needs to spend at least Sh554 billion annually to be at par with lower-middle-income countries which spend up to 1.5 per cent of their GDP on social protection.
"The government can increase other interventions alongside cash transfer and by allocating a proportionate amount of money which goes to nutrition programming to be able to achieve more," says Mosomi.
Related Topics