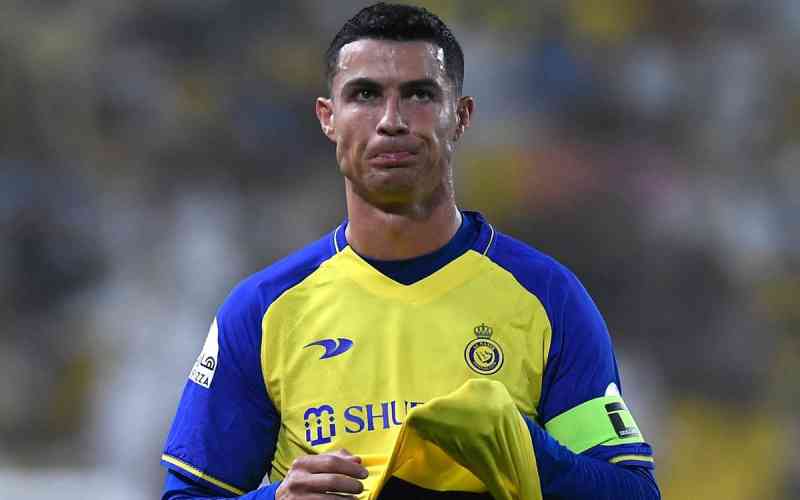 Cristiano Ronaldo's first season in Saudi Arabia will end without a trophy as his Al-Nassr team was beaten to the league title by Al-Ittihad in the penultimate round on Saturday.
Ronaldo arrived in Riyadh in January after being released from his contract by English Premier League powerhouse Manchester United and had to settle for second place in the 16-team Saudi Arabian league.
Al-Nassr's 1-1 draw with Ettifaq meant that Al-Ittihad's 3-0 win at Al-Feiha gave the team from Jeddah a five-point lead with one game remaining and its first league title since 2009.
Al-Nassr dominated in the eastern city of Dammam but fell behind just before the break as Youssef Niakate scored for Ettifaq from close range. A fierce shot from ex-Bayern Munich midfielder Luiz Gustavo leveled for Al-Nassr after 56 minutes.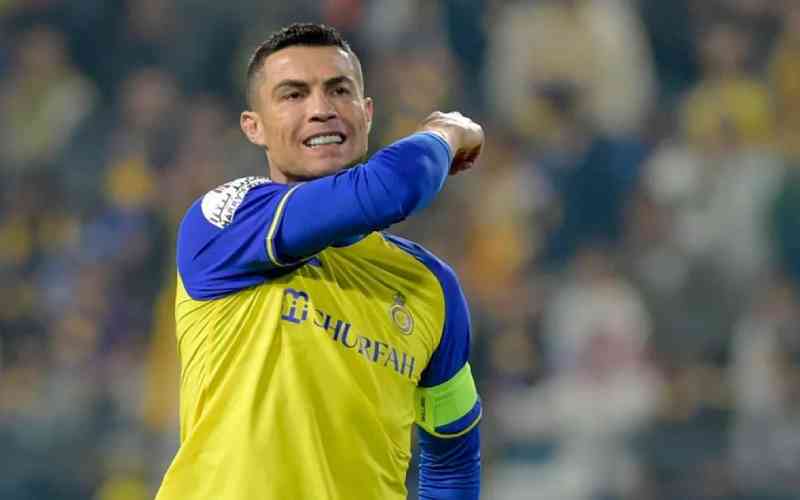 Ronaldo has scored 14 goals in 16 league games since making his debut in January, but could not get a winner this time and Gustavo had a second-half strike ruled out for offside with 10 minutes remaining.
Al-Ittihad won easily thanks to two goals from Brazilian forward Romarinho as well as a third-minute strike from Ahmed Sharahili. The team, which is led by former Wolverhampton and Tottenham manager Nuno Espirito Santo, secured its ninth league title overall.
"I want to thank the players and the fans for their support this season and everyone has worked very hard from the beginning," Santo said. "The early goal was very important and after we scored then we settled down."
Defending champion Al-Hilal moved into third place with a 3-0 win at Abha.
Related Topics