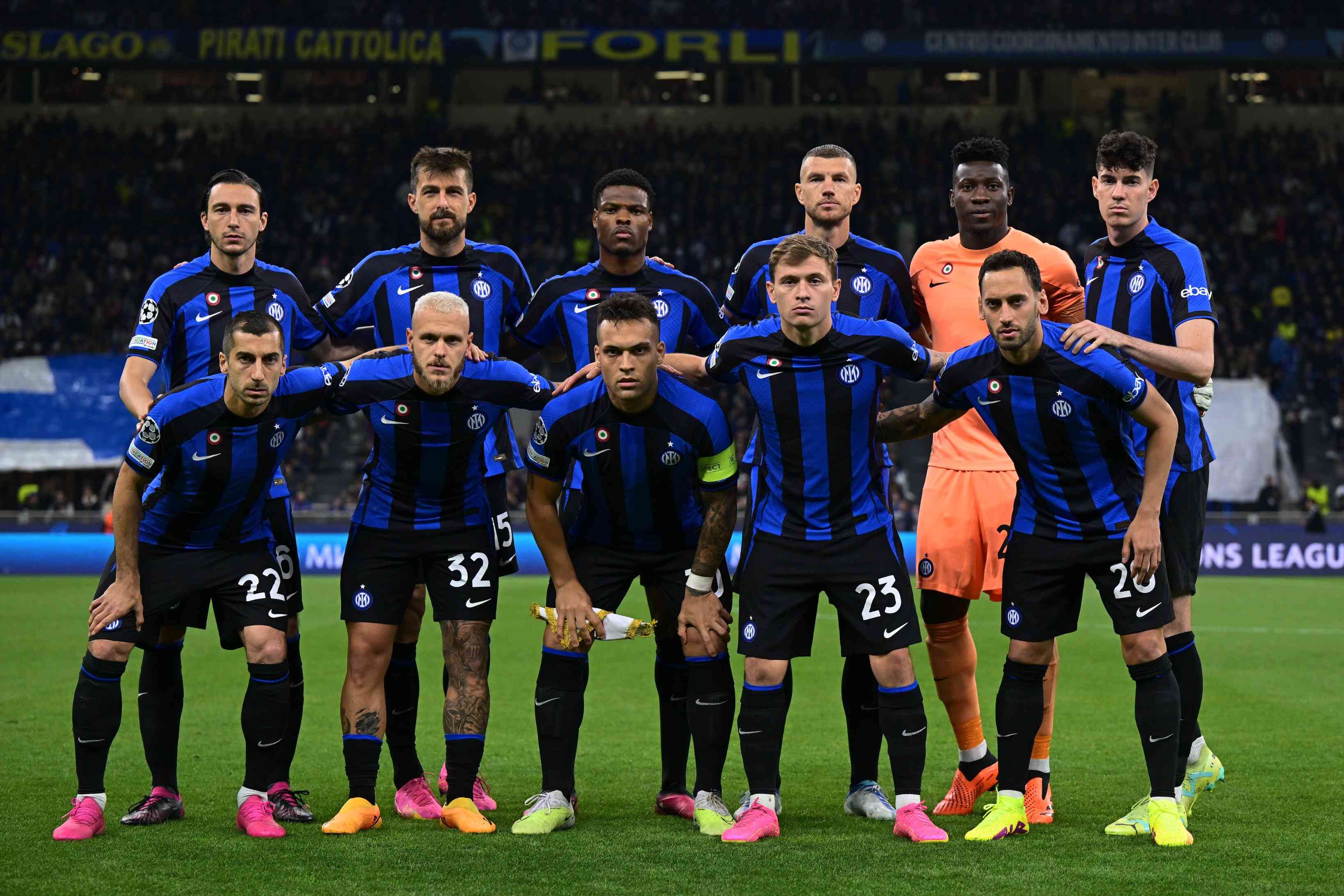 Inter Milan reached its first Champions League final in more than a decade with a 1-0 victory against city rival AC Milan on Tuesday.
Inter had a 2-0 lead from the first leg of the semifinal and Lautaro Martinez's 74th-minute goal ended any hopes for Milan to stage a comeback.
Several players from both teams fell to the ground in tears at the final whistle as the Nerazzurri won the so-called "Euroderby" 3-0 on aggregate to progress to its first final since it won the league, Italian Cup and Champions League under José Mourinho in 2010.
Inter players and staff celebrated for long afterwards with their fans, singing and dancing in front of the Curva Nord packed full of Nerazzurri supporters in an electric atmosphere at San Siro — the stadium that both teams share.
"It's obviously a great emotion, a dream that I had together with the guys, that we nurtured right from when the draw was made," Inter coach Stefano Inzaghi said. "We had to believe in ourselves and we have got here by merit, no one has gifted us anything.
"We had a long road, with difficulties but I think we earned it. I think probably from tomorrow we'll realize more what we have done. But it's a wonderful night with the fans, with our family, you can't ask for anything more."
Inter will face either 14-time champion Real Madrid or another juggernaut in Manchester City on June 10 in Istanbul. The second leg of the other semifinal is on Wednesday, with the scoreline locked at 1-1.
"Whoever we end up with, we will be unlucky, because they are two really great teams with incredible quality," Inzaghi said with a wry smile. "I will watch tomorrow's match, like I watched the first leg. … Obviously we will follow it closely."
For AC Milan, the lengthy wait goes on. It last reached the showpiece event in 2007, when it won the last of its seven titles.
Related Topics