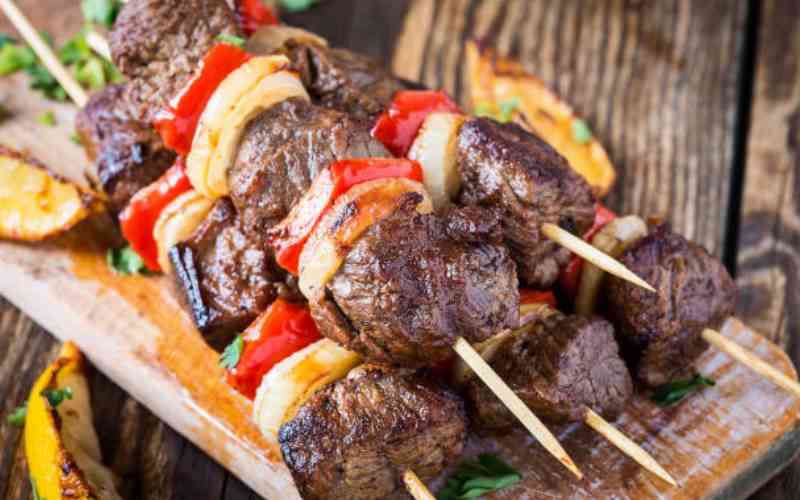 Beef skewers are a delicious and easy-to-prepare meal that can be cooked on the grill or in the oven. Here's a simple recipe for preparing beef skewers:
Ingredients:
- 1 pound of steak, cut into 1-inch cubes
- 1 red onion, cut into 1-inch pieces
- 1 red bell pepper, cut into 1-inch pieces
- 1 green bell pepper, cut into 1-inch pieces
- 1/4 cup olive oil
- 3 cloves garlic, minced
- 1 teaspoon salt
- 1/2 teaspoon black pepper
- Wooden skewers, soaked in water for at least 30 minutes
Method:
Preheat your grill or oven to medium-high heat. In a small bowl, whisk together the olive oil, garlic, salt, and black pepper.
Thread the beef, onion, and bell pepper pieces onto the skewers, alternating between the ingredients.
Brush the skewers with the olive oil mixture, making sure to coat all sides. Place the skewers on the grill or on a baking sheet in the oven.
Grill or bake for 8-10 minutes, turning occasionally, until the beef is cooked to your desired level of doneness. Remove the skewers from the grill or oven and let them rest for a few minutes before serving. Enjoy!
Related Topics