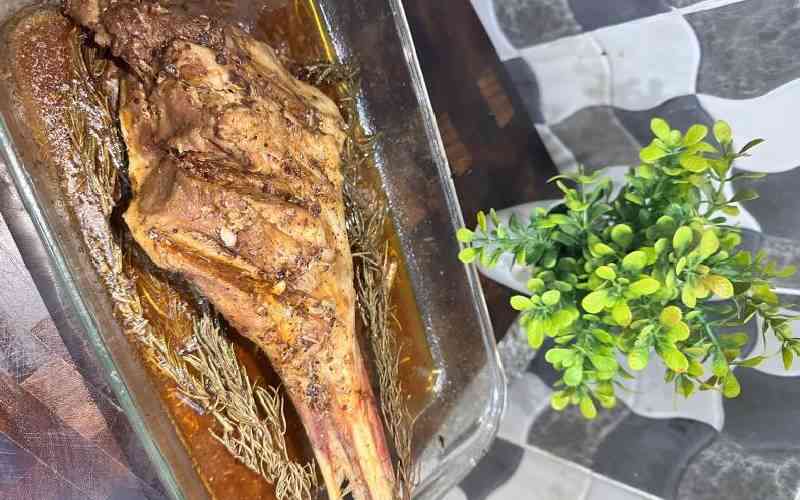 This sumac-infused roasted goat leg is sumptuous. Sumac is ground-dried berries from the sumac shrub (rhus coriaria), whose flavour can be likened to the tang of freshly squeezed lemon juice
Menu
1 whole goat leg, scored
1 litre of water (for boiling)
Salt to taste
4 slices fresh ginger
Put everything in a pressure cooker and cook until the meat is tender.
For the rub:
150ml vegetable oil
1 teaspoon fresh garlic, minced
1 teaspoon paprika
1 teaspoon black pepper
1 teaspoon sumac
Salt to taste
1 tablespoon white vinegar
3 rosemary sticks
Mix all the ingredients above in a bowl, then rub or brush the marinade on the cooked goat leg placed on a casserole dish.
Add the broth saved from boiling the goat leg, then add the rosemary.
Roast at 180°C for 30 minutes.
Serve with rice of your choice and a side of yoghurt or maziwa lala.
Related Topics