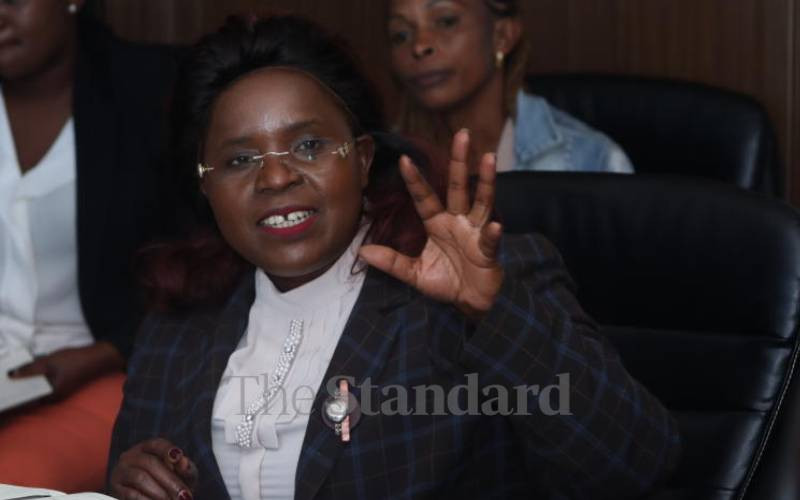 The Ministry of Tourism, Wildlife and Heritage is partnering with county governments to unveil and market hidden gems around the country.
Cabinet Secretary Peninah Malonza said counties have a big role to play in product development as well as enhancing opportunities for tourism business to thrive.
"This year the world will be hosting the World Tourism Day under the global theme of Tourism and Green Investment," she said while announcing that Embu County would host the 2023 World Tourism Day national celebrations that end tomorrow.
"Against the backdrop of the just concluded Africa Climate Summit, our goal is to promote sustainable practices and to provide opportunities for investment in the sector."The World Tourism Day is an annual event celebrated on September 27 around the world.
Initiated by the United Nations World Tourism Organisation in 1980, it seeks to raise awareness on the role of tourism within the international community and to demonstrate how it affects social, cultural, political and economic values worldwide.
This year's celebrations will be held in Riyadh, Kingdom of Saudi Arabia with a call to action to the international community, governments, multilateral financial institutions, development partners and private sector investors to unite around a new tourism investment strategy.
"We are thrilled about hosting the World Tourism Day Celebrations in Embu, which is known for its vibrant culture and numerous attractions that includes the iconic Mount Kenya," said Kenya Tourism Board acting Chief Executive John Chirchir.
"We also look forward to using the platform to promote domestic travel and enhance awareness of the unique destinations and experiences available in our counties."
The 2023 World Tourism Day celebration comes after the recent Africa Climate Summit in Nairobi where several heads of state and delegates called for increased investments in sustainable tourism as a key driver towards achieving green growth and development objectives.
Kenya has been at the forefront of integrating sustainability in tourism operations and practices, with various initiatives being rolled out to integrate local communities in tourism activities.
Related Topics