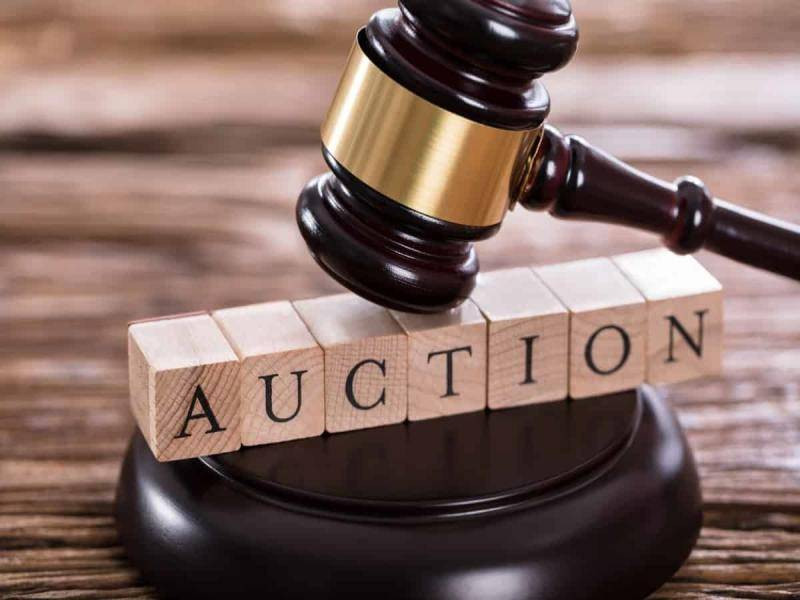 For 15 years, 48-year-old Benson Njuguna* lived his dream life.
When not shuffling between his posh home in Garden Estate along Kiambu Road and his Upperhill, Nairobi office, Mr Njuguna, a former bank manager and father of three, would be travelling first class with his young family to far-off destinations.
During his many travels, he explored the sights and sounds of some of the most exotic destinations in the world from New York to Mumbai and from Athens to Johannesburg.
"I have been blessed to enjoy the good life that money can offer," said Mr Njuguna in a recent Financial Standard interview, reflecting on a glorious economic era that fueled a middle-class boom that is now faced with extinction.
"But I have now lost everything," he recounted at a packed nightclub along Kiambu Road as he ordered another round of cheap beer amidst the din of revellers and loud music blaring from precariously hanging speakers in one corner of the dimly-lit nightclub.
"All my possessions have gone up in smoke, just like that," says Mr Njuguna wistfully as he takes a swig of his frothy beer.
His woes started a few months ago after he was unable to service his mortgage following the loss of his job.
Not only did he lose the four-bedroom luxury home that he acquired at the height of his debt-fueled high life, but he also lost his two prized SUVs (sport utility vehicles) to separate bank auctions.
He was laid off by a leading bank together with dozens of his colleagues, thrusting the former young pool of Kenya's nouveau riche to an uncertain economic future.
Once a proud beneficiary of the country's multidecade economic boom, Mr Njuguna is now a victim of the ongoing economic crisis that has resulted in record-shattering property seizures.
After years of accumulating wealth and easy money, Kenya's middle class like other low-income groups is also stressed out about money.
Over the last few years, thousands of Kenyans have lost their homes and cars to repossessions.
It's the sad reality of the ongoing financial crisis, experts say.
A severe drought earlier this year, biting inflation, job losses, a bank lending slowdown and prolonged political uncertainty are creating a growing pool of distressed borrowers whose assets are being seized by the day by aggressive lenders.
A spot check by Financial Standard shows the share of loan defaults has increased to a one-year high, pointing to a cash crunch in the economy that will continue setting up thousands of borrowers for property seizures.
The latest Central Bank of Kenya (CBK) data shows that 14.0 per cent of all loans were in default by the end of February, the sharpest 12-month increase in the recent past.
The stock of bad loans rose to Sh496.6 billion in January this year out of total loans of Sh3.708 trillion in the same period.
The share of loan defaults had dropped to 13.3 per cent in December but has since been rising.
The mounting defaults are a reflection of the struggles that Kenyans are undergoing in an economy marked by a string of job losses in recent months across nearly all sectors as corporates intensify austerity measures to protect profits.
CBK says non-performing loans (NLPs) - borrowed money whose scheduled payments have not been made by the debtor for a period of time, usually 90 or 180 days - are mainly in the building and construction and manufacturing sectors.
This is as firms and individuals who had taken new loans on the strength of increasing cash flow with the reopening of the economy struggle to service their loans.
"Increases in NPLs were noted in the trade, personal and household, manufacturing and building and construction sectors. Banks have continued to make adequate provisions for the NPLs," said CBK Governor Dr Patrick Njoroge.
Banks have stepped up debt recovery efforts to clean up their loan books, leading to a spike in property seizures.
Auctioneers have held more auctions in the last three years linked to rising loan defaults.
There has notably been a glut on the market of repossessed homes and office blocks as well as property, including cars, according to Joseph Gikonyo, the managing director of Garam Auctioneers.
"That has been the case for the last three years," he said pointing to the dozens of notices of auctions placed by his company and many others in local dailies.
All sectors of the economy are currently grappling with escalating costs of raw materials and soft demand as rising prices of final products hit consumers' spending power.
Economists' biggest worry is that Kenyans could further clamp down on spending as prices increase, throttling the economy's largest source of momentum and potentially triggering a recession.
The African Development Bank (AfDB) warned earlier that African countries like Kenya risk sliding into stagflation — a cycle of slow growth and high inflation — as they battle the lingering effects of rising fuel and food prices caused by the Ukraine-Russia conflict.
"The deceleration in growth highlights the severity of the impact of the Russia–Ukraine conflict on Africa's economy," the AfDB wrote in its 2022 African Economic Outlook.
"If the conflict persists, Africa's growth is likely to stagnate at around four per cent in 2023."
The real estate sector is also a victim of the loss of income among households and businesses as a result of the lingering economic effects of the coronavirus pandemic, with owners of land and developed properties taking longer to sell their assets or contend with lower asking prices.
The new data on bad loans came as CBK last week raised its policy lending rate by a huge margin of 75 basis points to 9.50 per cent to stem rising inflation and stabilise the shilling.
Bank credit, formerly easily available, is expected to dry up, compounding the economic crisis.
The tightening of liquidity is expected to limit access to credit for individuals and companies.
A slowdown in lending could deny the economy new investments and threaten the projected domestic output target of over six per cent this year.
Kenya's economy is expected to expand by 5.8 per cent in 2023, a slower pace than the previously forecast 6.1 per cent because of lower growth in the agricultural sector, the outgoing CBK Governor said last week.
Related Topics