It is a warm evening at the city centre and all paths and walkways leading to various matatu stations are busy with human traffic.
Most of them are workers rushing home after a long day at work. In some areas during such rush hours, people squeeze in between vehicles equally stuck in gridlocks as they exit the city centre.
Such scenarios are common between 6 pm to 8 pm, the same time when hawkers are also busy trying to sell their wares, in the process blocking pavements.
Then there is a different group of people - pickpockets and daring robbers - who take advantage of the human traffic to steal money and other possessions from unsuspecting pedestrians.
Adams Kibue is among those who have lost their valuables on the city streets, but in his case, the daring thugs robbed him without breaking a sweat or using any force in one of the latest tricks that the ruffians are using.
"It was on a Saturday evening, around 7 pm along Aga Khan Walk. I was walking alone heading to National Archives. At some point, about four guys sandwiched me as if we were together," he narrated to The Nairobian.
"Before I could turn my head to see who they were or why I was being sandwiched, one of them pointed a knife at me and asked for money and phone then vanished into an alley," Kibue added.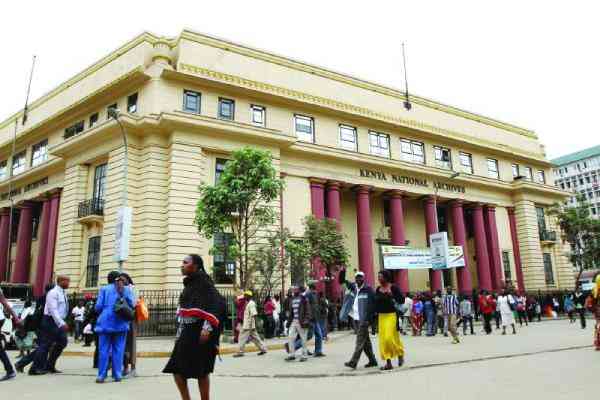 The victim said it took less than three minutes for the daring men to rob him without attracting any attention from other passersby.
"I was forced to surrender Sh3,000 and some shopping but they returned my phone after realising it was not a smartphone," he added.
This is not the only trick that should worry those who frequent the city centre. Thugs are coming up with new tricks to "smoothly" rob Nairobians.
Another daring group involves men and women who pose as police officers to scare their victims before robbing them.
Early morning travellers
But on Wednesday last week, two suspects who have been posing as cops were nabbed around the Kenya National Archives while attempting to carry out their mission.
Central Police Deputy Sub-county Commander, Doris Kemey, said the two have been pouncing on early morning travellers then tricking them that they are police officers.
"They then scare the victims to surrender their valuables since they can easily identify their targets, mostly those new in the city," she explained.
According to some victims, the fake cops, after ransacking them for valuables, trick them into going behind a building. They manage to play with the psychology of the victims by telling them that a police vehicle is parked behind a building and they would be given a release order.
Some of the goons are even armed with handcuffs. Once the victim is out of sight, they get a chance to vanish into the crowds, leaving their unsuspecting victims stranded.
In some instances, thugs posing as police officers ask for M-Pesa and ATM PIN numbers and use them to withdraw cash once they are done with their mission.
A senior Directorate of Criminal Investigations (DCI) officer privy to such cases reported at Central Police Station said the two suspects were arrested after robbing three people.
"One of the victims claims that he had been robbed of Sh104,000 by the two suspects who are in our custody and we are carrying out a thorough investigation so as to bring to book some of their accomplices," the officer stated.
Another trick is where the criminals pose as preachers and claim they are able to pray for people and help them double their wealth.
According to some victims, such goons also target places where jobseekers sit or open grounds within the CBD, then pick their targets and convince them that they are prophets.
"They take even two hours to convince their prey and once they win their confidence, they take them to secluded places and ask them to pray after leaving all their belongings far away," the detective explained.
Once they get such an opportunity, they vanish with the belongings, leaving the victims deep in prayer. Such groups have women so as to easily win the trust of their targets," he added.
Even so, police said they had appealed to members of the public who had fallen prey to such tricks to record their statements as police continue to up their game to beat changing trends in the underworld.
In November last year, Inspector General of Police, Japheth Koome, and Nairobi Governor Johnson Sakaja held a meeting to discuss how to curb criminal activities in the CBD.
This was after residents raised an alarm over increased cases of muggings, snatching, stealing, robbery with violence and murder.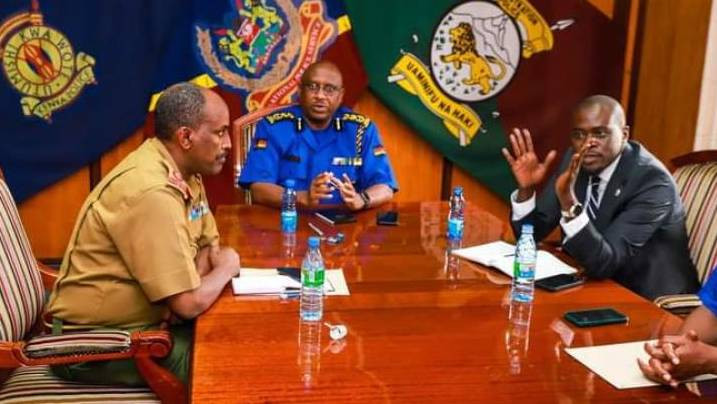 A few bad eggs
However, the recent arrest of a security guard who had robbed two people in Nairobi's Allsops area in the company of two people believed to be police officers could be a pointer that there are a few bad eggs in the service.
Joseph Sindiga Monibi appeared before Makadara Chief Magistrate Francis Kyambia, where he denied violently robbing Paul Mwaniki Muchiri of Sh7,000 on March 2 while armed with guns and handcuffs. Sindiga was also charged with robbing Peter Mwaura of Sh132,000 on March 3 in the same area in the company of his accomplices.
Mwaniki told police he was in Naivas area when he was stopped by Monibi, who was driving along Outering Road.
He stopped to ask him for directions to Donholm estate before they were joined by two men, including one with handcuffs.
They pushed him into the car and drove with him towards Baba Dogo area. Along the way, the suspects told him that they were police officers and had arrested him for possession of bhang.
They demanded Sh100,000 but could only afford Sh7,000 which was sent by friends.
He was then forced to withdraw the money and hand it to Monibi before taking him back to All Sops and dumping him.
On his part, Mwaura is said to have been handcuffed and pushed into the car before the suspects took him to the vicinity of DCI headquarters. He bought his freedom by giving them Sh132,000 he received from his mother.
Related Topics