Former Kakamega senator Cleophas Malala set social media alight when he unveiled his massive rural residence in Makunga, Kakamega County, last week.
With chandeliers reputed to have cost Sh300,000 apiece in large living rooms piled with brand new light green and cream-coloured sofas on the ground and first floors, the house puts to shame some of the humongous and garish houses featured in Naija movies.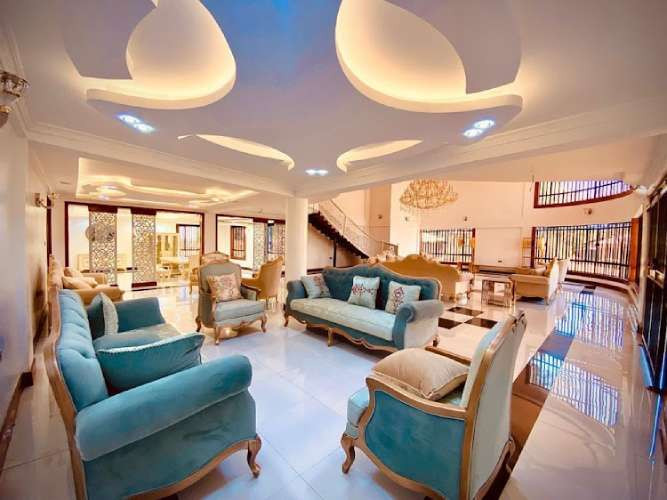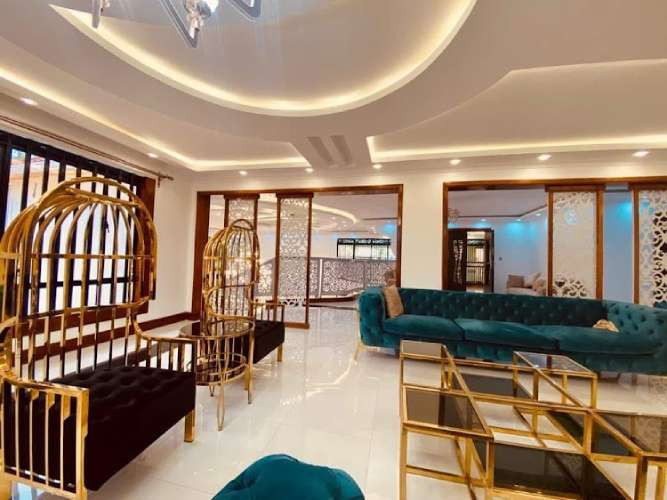 Malala, who lost in a nail-biting race for Governor in his County ushered in the new year in style by inviting family members, a group of church members, a bishop, and friends to celebrate the dedication and occupation of his rural mansion.
The mansion sits on a landscaped hilly area in Makunga village, about 15 kilometers from Kakamega town on the Kakamega-Bungoma road. Constructed to host a sitting governor, it has acres of sitting and parking space.
The building, a posh, multi-million-shilling residence has a compound dotted with exotic trees and special grass. The grapevine has it that the furniture, interior decor and finishings were imported.
Small ceremony
Ordinarily, Malala, a go-getter and combative politician would have invited thousands of his supporters to celebrate with him, but he chose to make the ceremony small by inviting a few people said to be very close to him.
The politician built the lavish house on the right-hand side of his father's compound in line with Luhya tradition. Construction work began towards the end of his term as a senator, but Malala managed to complete it last month.
The former Senator's rural house is much bigger than his townhouse in the posh Milimani estate in Kakamega.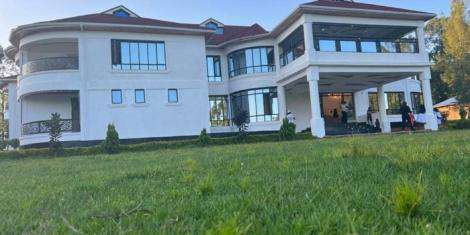 The politician, a close ally of President William Ruto, shared a bible verse on his social media page, saying: "Psalms 127:1-2, unless the LORD builds the house, those who build it labour in vain. Unless the LORD watches over the city, the watchman stays awake in vain," he wrote.
He added: "Gratitude to almighty God, for the gift of a house, the ACK Reverend Bishop Charles Kaskan of Maseno North Diocese, my family and friends for the handing over ceremony of my rural abode in Makunga."
Malala's wife, Carolyne Ayietsa was equally excited about the achievement. She wrote: "The opening ceremony of my Makunga rural house was a tremendous success thanks to the Almighty God for his divine providence and of course, 'Le Hubby,' Cleo Malalah for bankrolling the entire project. We appreciate you my Love."
Standout mansions
Malala's mansion is not the only politician's house to send tongues wagging though.
In Meru County, for instance, several residences stand out owing to their size, architecture and beauty.
Though the leafy Milimani suburb near Meru town and Kithoka area have a concentration of some of Meru's most beautiful houses, some are located in the rural areas. Away from Kilimani where some of Meru's top dogs live, you will find imposing residences majestically sticking out in other sub-counties.
Meru Governor Bishop Kawira Mwangaza, her deputy Reverend Isaac M'Ethingia, Imenti North MP Rahim Dawood, former Directorate of Criminal Investigations boss George Kinoti and former Head of Public Service Francis Muthaura are some of the personalities who reside around the guarded Milimani area.
Although Governor Kawira's private residence near Makutano town is also a beauty, it is her official residence that stands tall(er) compared to her neighbours'.
Agriculture Cabinet Secretary Mithika Linturi's residence in Igembe South Sub County, not far from Maua town, is magnificent and has played host to President William Ruto and other dignitaries.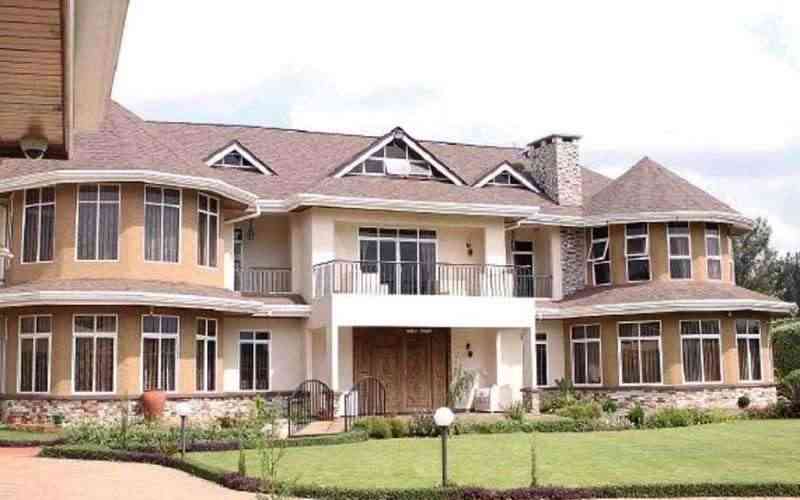 At Mikinduri in Tigania East Sub County, there is area MP Mpuru Aburi's impressive residence, while in Igembe North at Mutuati stands former MP Maore Maoka's expansive home.
South Imenti MP Shadrack Mwiti is also the owner of a magnificent one too at Kathera near the Imenti Tea factory.
Kawira's official residence is, as expected, marked by high perimeter walls to guard against prying eyes and a state-of-the-art security system. The gate is guarded by police and security checks are tight, for both government and other visitors. On one side of the spacious lawn is a block that has the Governor's offices and where she can also host the Cabinet and other official functions.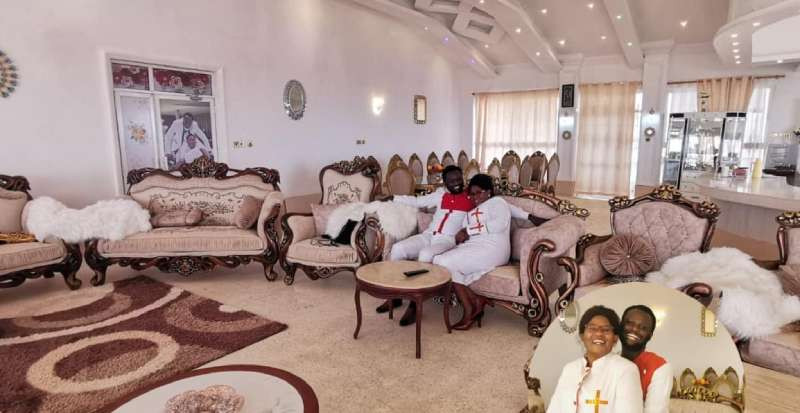 On the right side of the compound stands the residential block. Aburi, meanwhile, has the most eye-catching house at Mikinduri.
Standing on an immaculately manicured lawn in the village and with a total of nine bedrooms, it boasts of a swimming pool and soft creature comfort features installed to underline its size and the amount of money it cost.
"It cost almost Sh350 million. It has a gym, sauna, steam bath and a heated swimming pool inside," said Aburi in a recent interview.
There is a dining and table rooms on the ground, first and second floors and its top floor is occupied by a family chapel for supplications.
"I am a Catholic. We have a chapel enough for six people. We pray in the morning and evening."
Fit for a president
In addition to the family rooms the palatial residence has a suite fit for a president.
"It has a presidential suite. Raila has spent the night here twice," Aburi said. "Even the other day he did not spend the night in a hotel."
Aburi in explaining why he built a swimming pool inside said: "It is a big swimming pool. The house itself is big!"
The house which took three years to build, was completed recently, and that the MP moved in not long ago.
"There are three dining rooms in the house - on the ground floor, the first and second floors," he said.
Aburi said he has dedicated a large part of the second floor to himself.
"I have a private table room, an office, and a luxury area on the second floor. The floor has a stable internet connection," he said.
"A Serbian architect is the one who built the home. He installed a tunnel that serves as an emergency exit. I can also access the neighbouring areas through the tunnel."
The compound has enough space and can accommodate seven helicopters, with the front helipad allowing two helicopters while the backyard allows five choppers. His other home is located not far from the huge residence.
Related Topics