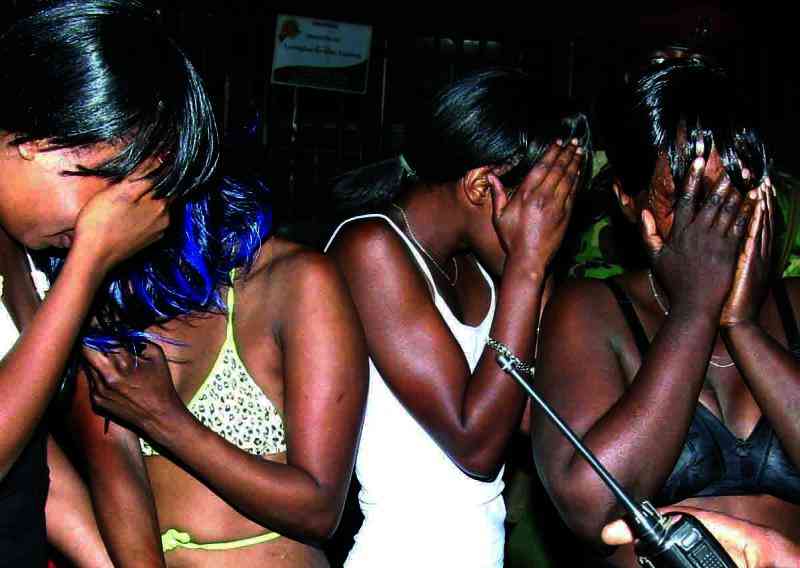 Kisii Town Is the capital of the Kisii County. According to the 2019 Census Kisii County has a population of 1,266,860. The town also serves as the main urban and commercial centre in Gusii highlands and the South Nyanza region. This possibly explains the vibrant nighlife in the town whose economy is derived from commerce and agriculture.
Word reaching The Nairobian, is that Kisii hosts about 500 sex workers each night. Going by the huge population, those who operate in Kisii town are facing hard times after 'their brothels' were shut down. Others have been forced to rent bedsitters on the outskirts of town in Nyakoe, Mosocho, Menyikwa and other estates.
Most affected are sex workers who have been operating on the old Kisii-Kisumu Road, majority of whom have been living in the town for nearly a decade. Private developers on Rangi Mbili street had issued a vacation notice a month ago but the ladies stood their ground and refused to move out. However, in what appeared to have been a well-orchestrated move, some of the brothels that have been charging Sh800 a day were set on fire, forcing the more than 200 ladies of the night to move out.
Changed fortunes
For Sh25,000 a month, six women would rent a room which they use in turns during the day and at night; with some girls getting up to five clients a day. Clients pay between Sh200 and Sh1,000 per session.
A developer and landlord who spoke to The Nairobian said they were forced to close down the brothels after they learnt that they could make more money from renting property to other business ventures.
"The cost of maintaining the houses was way too high. Several people had complained of the twilight ladies conning and stealing from their prospective clients. I am relieved as I no longer solve cases where clients were being stripped of all their belongings, including clothing," he said. "I can now get up to Sh30,000 per stall up from Sh 15,000. This is an amount I am assured off at the end of the month. I now have clients who are willing to pay even three months upfront."
Business people operating boutiques, M-Pesa shops, mini-hotels and phone accessory shops have since taken over the stalls. Mary Mogusu, who owned at least 15 rooms in the area, said she was forced to convert some of them into a restaurant.
"I was solving nearly 20 cases of stolen property each day. I am getting old and I need peace of mind. Some of those ladies have grown old, some are staying here with young children. I didn't like the fact that some drunk men could end up here only to wake up in the morning having lost all their valuables including money," she said.
However, despite having closed the brothels, some of the ladies have moved to other streets for more expensive rooms. Those affected have moved to either Kisii Level Six Hospital roundabout and others operate on the Kisii Town Parish street.
Mchele victims
Majority of those operating from the two points have hyped their trade and are now operating as escort girls, hopping from one night club to the other. A manager in one of the night clubs claims that over the last five months, three men have been victims of spiked drinks.
"Several male revellers have complained of theft. Some of the twilight girls can disguise themselves as genuine revellers out to party but end up spiking drinks using sedatives. It is concerning that we have more than 500 twilight girls operating in Kisii town every night," he said.
The manager, who has been operating in the town for more than a decade, warned men against entertaining strangers. He said the introduction and increasing number of Airbnb in Kisii town had led to a cut-throat competition for clients among business people operating guest rooms and lodgings in town.
"Some guest rooms have lowered their rates, hence the influx of twilight girls into some of the hotels that were once were a preserve of the rich revellers," he said.Jacinta Mokeira, a human rights activist in the town, said that many sex workers have no choice due to harsh economic times in the country.
"The number seems to have doubled immediately after Covid-19 measures were lifted. We have young girls in the streets operating as sex workers," she said.Kisii Municipality Board Manager Nahason Ongeri said they don't issue licences to brothels.
"All that we do is issue business permits for guest rooms and lodgings," he said.​
Related Topics