'Constable' BONVENTURE WANGARA is an actor in the Inspector Mwala TV Show. For many months, he has been missing in action. SILAS NYAMWEYA tracked him to Kisumu where he is currently undergoing addiction management to share his experiences.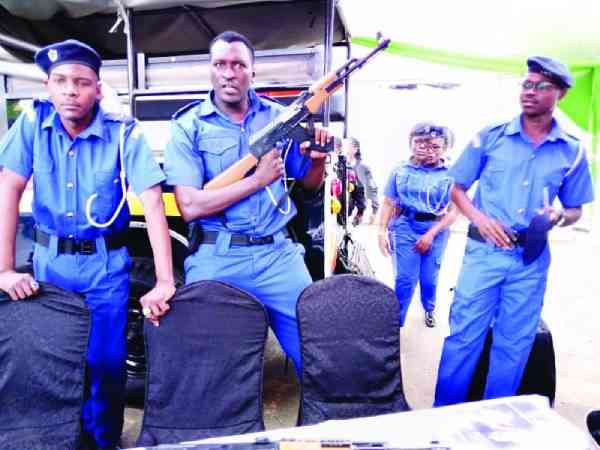 Tell us about your acting journey.
I discovered my talent in 1994 while in primary school. I was in various plays all through high school. After college, I joined Theatrix Hearts Ensemble in 2006 At the National Theatre under Alliwah David who was my director then. At Theatrix, we did travel theatre performing set books around the country up to 2008.
I also acted in A TV show called The Team as a bad guy called Priest together with Waihiga Mwaura, the news anchor and Jackie Vike aka Awinja Nyamwalo my good friend.
How did you join "Inspector Mwala" show?
I joined the show in 2011 as a supporting cast. A year later, I was confirmed to the main cast as a police officer.
Sometime last year, you were reported missing for a few days but you later showed up safe, what was this about?
That disappearance still remains a mystery even for me to date. Sometime in May last year, I woke up in the middle of a forest. Although I used to drink, I wasn't drunk that day but people later told me that I was behaving strangely, being violent and telling people that I am a police officer.
I remember it was a Sunday and after getting bored at my home area in Pipeline, I decided to leave the house for a stroll. I even left my phone at home because I didn't intend to go far. However, I just found myself inside a forest in the middle of the night.
I went to the nearest homestead I could see, approached the watchman and told him my predicament. I had hoped that he could give me a space to rest until morning to figure out what had happened to me. However, he called for reinforcement from other security guards, they beat me up and took me to the nearest police station, claiming that I was a robber.
I stayed at the police station which I came to learn later that it was Athi River Police Station for three days. My photos were already circulating on social media and a report of a missing person had been filed at different police stations.
A police officer at the station recognised me from the trending photos on social media and called my family who later came to pick me up.
On a personal level, how have you benefited from comedy?
Comedy has taught me a lot; I have been to many schools giving students talks on life skills. Last year we went as far as Tanzania to talk to students of different schools and give them hope of life and reason to pursue excellence in life.
On your addiction, please tell us your journey and how you are coping with it.
Truthfully, I have been having a problem with alcohol. This kept left me at a crossroads with most of my friends and family members including my parents. Early this year, my father saw that this addiction was becoming too much and he took me to rehab. I was in Alumasi Heart Rehab in Eldoret for six months. I am happy that my bosses and colleagues have accepted me back to work.
I realize I was wasting my life with alcohol. I thank my parents and siblings for their support and my employer too. It was not an easy journey.
Are you seeing someone or planning to settle down?
Unfortunately, I couldn't settle down with my baby mama because of alcohol-related issues, so, for now, I'm single and sober.
Are you doing any other businesses other than acting? If yes which one?
I am also a DJ and an MC by the name Bonnie Banns. I am also into snail farming. I am planning my own TV show where fellow artists and other people can come and share their own story on alcohol and drug abuse without fear to the world because I am a living example.
Your parting shot?
To be a champion you must believe you are the best. If you are not, pretend you are one.
Related Topics