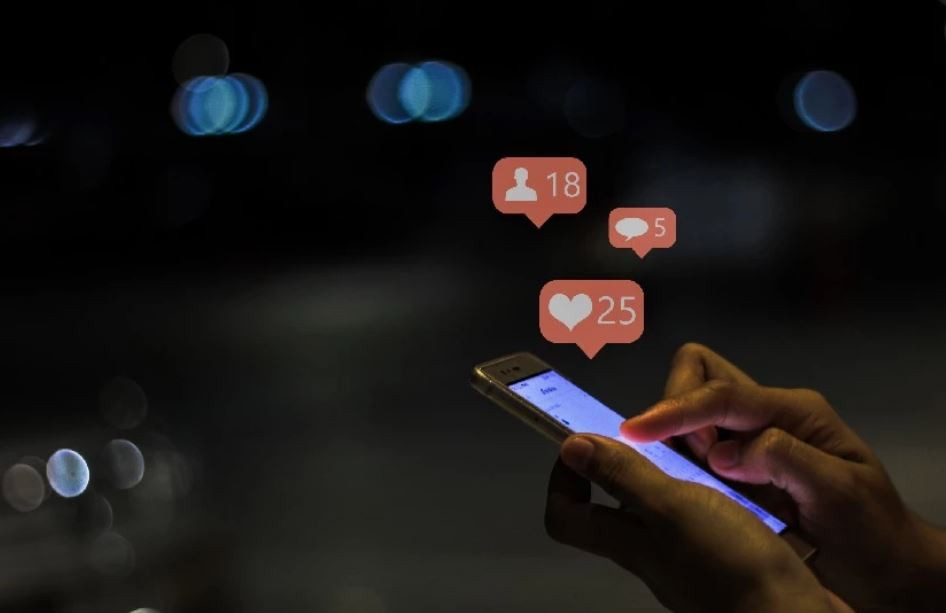 While some celebrities keep their private lives - spouses and especially children - away from the public eye, others do not. Many celebrities with a huge following on social media have opened accounts for their children, gathering massive numbers.
For instance, take celebrity couple DJ Mo and his wife, Size 8, whose two children, Ladasha and Muraya Jnr, have substantial social media followings. Ladasha is among the most followed celebrity children in Kenya, with 430,000 followers on her Instagram, while his brother has over 72,000 fan base. When they first decided to open Ladasha's Instagram account, DJ Mo said they knew her potential to grow a huge following and hoped she would get roles as a child ambassador.
The decision seemed to have worked as Ladasha has been an ambassador for a diapers company alongside her mother for over five years now.
"Before opening the account, Size 8 and I knew that there would be a huge following on her page with some even posting random comments, but we decided to look at the bigger picture. Either way, we would be posting Ladasha on our pages to an even bigger audience so why not just open a dedicated page for her so that we could still run ours?" asked DJ Mo.
However, the celebrity DJ says his daughter is allowed to decide whether she would like to retain her accounts once she is older. "For us, it is like an online album for our daughter, then a chance to share her growth with our friends and fans. But if she does not like it, we would simply delete it and allow her to thrive on her platform of choice. Maybe Instagram will even be outdated when she is old enough for social media, but as of now, let us grow the platform and build her brand as well," said DJ Mo.
When Vera Sidika announced she had given birth, many could not wait for her to start posting pictures of her daughter. So she did what most celebrities do when posting photos of their children - putting an emoji to hide the face - and only revealing certain parts of the body like a hand or leg.
Initially, Vera had vowed to show off her daughter until after a year and called out online bullies who were out to troll her child. However, after two months, she posted pictures of her daughter Asia from a photoshoot and wowed everyone.
She opened an Instagram account for her daughter, now 11 months old, with over 100,000 followers, where she advertises Asia's baby beauty company.
Comedian Mulamwah announced that his daughter was appointed a brand ambassador for a child's clothing business before she was even born. According to the content creator, his daughter, who recently turned one, will be dressed by the clothing line till she is 17. Mulamwah's daughter has 360,000 followers on Facebook and over 100,000 followers on Instagram, which had been disabled at the time of writing this article.
Mulamwah said his decision to open social media accounts for his child was due to the financial gain while securing her future.
"Even if we do not open, people will use her names to open fake accounts. I will not give trolls a chance to write negative comments on her page. I will specifically open pages for her future benefits. I earn through social media, so I do not mind creating a platform for her as early as this," said Mulamwah.
Other celebrities who opened up social media accounts for their children include celebrity couple Diana Marua and Bahati, whose children are arguably the most followed. Their first-born, Heaven, has 685,000 followers, while Majesty has 284,000 fan base on Instagram.
Another celebrity couple, the Wajesus family, has also not shied away from posting their children and opening accounts for them. Their first-born, Taji, has 194,000 followers. However, the couple is yet to open an account for their second daughter, born a few months ago.
Singer Tanasha Donna's son with Diamond Platnumz had amassed over 226,000 followers on Instagram.
But on the flipside, other celebrities have been forced to disable their children's accounts or put them private, with most parents citing online bullying. For instance, DJ Creme de la Creme had to take down his son's thriving account due to online trolls.
"As parents, everyone wants the best for their children, so when we opened Jamari's account we were all about positive vibes and showing our son's milestones. But then we realised that online trolls exist and we were not ready to have them on our son's profile," said DJ Creme.
DJ HeyZ Da Brand opened an Instagram account for his son but chose to keep it private.
"As a celebrity, I have had people approach me to showcase their products and I knew that having a page for my son, would be an extension of the brand and he would get baby deals and photo shoots," he said.
But for other celebrities, posting their children on social media is a no-go zone. For most, being in the public limelight already creates enough pressure, so they would want to safeguard their children's privacy.
Musician Lady B says: "My daughter is all grown-up and she does not share much of her life online. Back then, we did not have vibrant sharing but even if we did, I would have refrained from sharing too much of her life because at the end of the day, her personality might be different from my celebrity personality.
"That said, even when sharing, parents should put the safety and privacy of their children first and consider future outcomes. It is important," she said.
In a past interview with the Nation, news anchor Victoria Rubadiri said she refrains from posting her daughter on social media since she already attracts so much attention being a public figure.
She recalled putting up a photo of her daughter once to wish her a happy birthday, but unfortunately, someone took it and posted it somewhere else and received many negative comments.
"It is then that I said: 'I am done.' Because it is not fair to the young one, I signed up for this social life, not her," said Victoria, adding: "It would not be fair to her if her friends found something online and said: 'I saw your mum put something online about you.' For her sake, I chose not to share."
Comedian Churchill Ndambuki said he sees no reason to post his children online: "There is a reason it is called private life."
"Plus, you have to respect the children, let them be children. I am the one in the limelight, not them; they did not choose it. Give them a chance to be themselves without intrusion," he said.
News anchor Lillian Muli said she does not understand why parents opt to put their children on social media. "I wonder, when we open Instagram accounts for our babies, have we given them an option to grow up and decide whether they want a public life?" Lilian asked on social media.
Related Topics