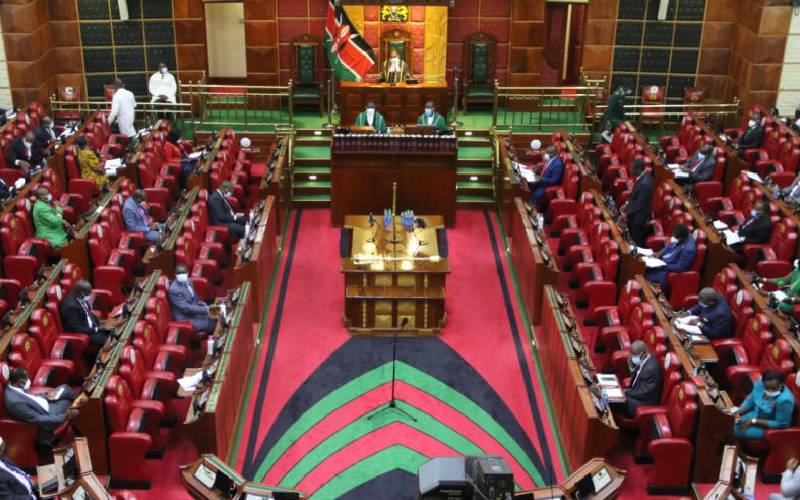 Parliament passed the controversial ICT Practitioners Bill last week Wednesday, meaning it is now up to the President to decide if it becomes law.
How did the Bill get to Parliament?
The Bill was a private member's was proposed by nominated MP Godfrey Osotsi.
Mr Osotsi is also the CEO and director at Businet Systems Ltd, a firm that provides training and consultancy services in the ICT sector.
The Bill has been on Parliament's legislative agenda since 2016
ICT Cabinet Secretary Joseph Mucheru terms its passage a 'surprise'
What are the controversial clauses in the Bill?
It requires professionals in the sector to have a degree to practise. Seeks to establish an ICT Institute to register and license all ICT practitioners. It will also be responsible for approving the ICT curriculum, setting and administering examinations The Bill introduces minimum qualifications that individuals must attain to receive certification by the Institute, failure to which they will be barred from practising.
Key concerns by industry stakeholders
Bill introduces
entry barriers
to a field that already has a skills gap. Introduces layers of costly bureaucracy for freelance ICT practitioners. Limits innovation by locking out those who are self-taught to provide ICT services.
Related Topics