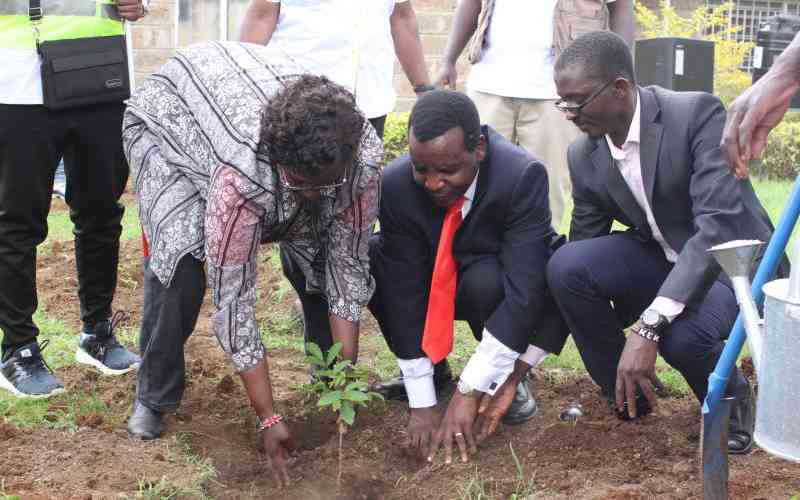 For the country to achieve President William Ruto's commitment to grow 15 billion trees by the next decade, at least four million trees must be planted daily.
Kevin Rutto, an environmental activist and Co-Founder and Executive Director of Coad Kenya, said Ruto's tree planting drive should not be merely a declaration in events but a daily process with targets.
"More emphasis is needed on resources to the young people in forestry," said Rutto in a statement during International Youth Week.
He said that just like the affordable housing programme, a national environmental programme should be implemented as it will have significant potential for job creation.
"The Ministry of Environment should roll out mechanisms to have young people with tree nurseries supported with capital for expansion and provide the market for them in subsequent restoration editions. Tree nurseries require skilled staff to manage day-to-day operations," said the activist.
Rutto said the programme would benefit individuals with expertise in horticulture and plant sciences.
"I applaud President William Ruto for acknowledging the role of young people in forestry in the recent Climate Change Amendment Bill (2023) to have a young representative sitting in the Climate Change Council," he said.
He explained that youth involvement in the council would ensure broader engagement in decision-making and inspire others to take action, leading to increased awareness, education, and grassroots initiatives aimed at addressing climate change.
"Under Community Outreach for Action and Development, a CBO that I run with programmes in Elgeyo/Marakwet, Nandi and Uasin Gishu, we have been implementing the green schools' environmental programme, designed to conserve our environment with particular emphasis on primary schools and the communities around them," he said.
Related Topics