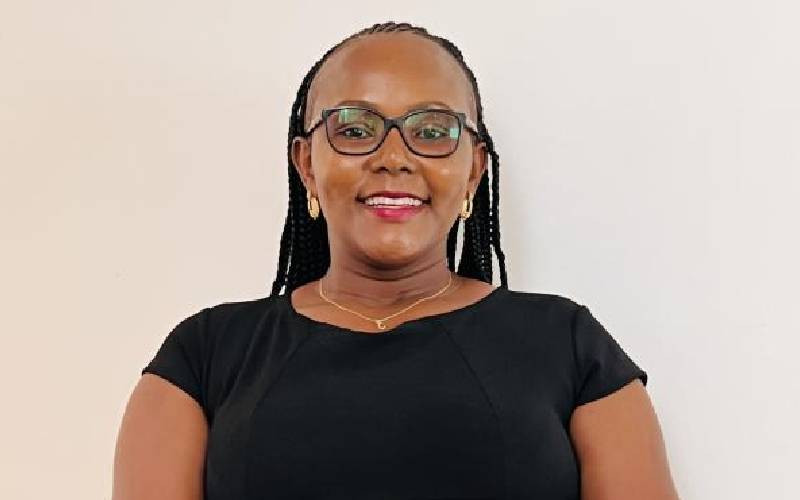 The consulting industry is built upon professionals who solve companies' most urgent problems by providing expertise and strategy mapping a path to business success.
Cynthia Mburugu, the Human Resources Lead Consultant and Director at Optimum Options, noted a consulting gap in the market during her travels with her husband who would move across various countries to handle company assignments.
Ms Mburugu, a fluent English and French speaker, would soon have an awakening to start something for herself and travel on her own terms as her own boss.
This marked the birth of her HR consultancy firm registered in Kenya in 2019 and in 2021, Senegal.
HR consultants offer a wide range of services, including, education, training, and human resource solutions for corporate and small business clients
Ms Mburugu explains that the world of business still needs more consultants even amidst the rise of artificial intelligence (AI) and this is because of the large trends in the human capital market such as an ageing workforce, labour market mismatch, the rising impact of diversity and the need to bring employee capacities in line with modern skill sets.
This is how to get started.
Understand the HR disciplines
One of the most important aspects of any job description is to understand your duties and responsibilities and know how to handle them.
The job of an HR expert can be as complex as it gets depending on your market niche.
HR firms provide various services related to eight main disciplines which include human capital strategy, compensation and benefits, organisational change, HR function, talent management, HR analytics, learning and development and HR technology.
Therefore, you need to be extremely savvy and have the ability to handle any task thrown your way under the umbrella of HR.
Carve a niche for your consultancy services
As an HR consultant, you either be a generalist or a specialist. It might help to brand yourself as a specialist in a particular field of service instead of being a jack of all trades.
This will help you in identifying your value proposition and what you bring to the table at any given time.
"HR is quite vast, there are a lot of activities within the space, so finding a niche you are really good at and perfecting your skills ensures you're offering the best quality services to your clients," explains Ms Mburugu.
This does not mean limiting your talents, it only means that you've keenly done market research and understood the industries with HR gaps. For instance, if you choose to work with small and medium enterprises (SMEs) or technology companies, then that means that you are able to compound your services and pricing of these services at any given time in a way that works for those various businesses amicably.
Build an effective performance management system
Performance Management is the overall communication process between managers and employees that is centred on planning, observing, and reviewing the employee's system of carrying out job duties.
This could be on yearly, semi-annually or quarterly employee performance reviews, appraisals and evaluations.
Ms Mburugu says that the process is more effective when communication is bi-directional because, when the system is well-developed, employees look forward to hearing feedback about how well they're doing and what opportunities for improvement are available to them.
As she points out, different organisations embrace different cycles of the management process and the role of an HR consultant is to develop and grow that system ensuring it works effectively for the organisation in question.
"The consultant's duty is to assess and see what the capacity of the organisation to conduct performance management is. Can they manage on a monthly, quarterly or annual basis?" asks Ms Mburugu.
It is from this assessment that an HR constantly tailor-makes the company employee performance cycle. For instance, if it's on a monthly review basis, as the consultant, you develop the system tools that can handle reviews within that duration.
"Here you'll find that your duty as a consultant will be to advise a client on the best tools to use as well as helping the organization to see the connection of how performance management could accelerate other linked activities."
Be informed of the HR complex issues
One cannot solve a problem they do not know exists, can they? When getting into the HR consultancy business, you must be informed of organisational problems and issues that obviously require the expertise of your skill set.
Remember, as a consultant, you will definitely juggle many tasks and responsibilities and problem-solving is a major part of it.
According to Ms Mburugu, one of these issues is compliance with the law and industry regulations.
This is so as to help an organization not get into litigations.
"When it comes to the hiring process, it can be as complex as it is easy. And when it comes to workers exiting, the process must be compliant with the labour guidelines and ensure that due process is followed," she explains.
Other problems could health and safety, change in management, compensation management, landing top talent, retention, and monitoring productivity and performance.
Remember, the key is to have the details at your fingertips and be able to offer effective solutions that any organisation could appreciate in return.
Create a rich network of clientele
Getting into business is one thing and having a flow of clients is another. In HR consultancy, you will need to have your hands full to be able to make money.
Consulting is not a get-rich-quick scheme, companies will only work with consultants they trust and feel confident with, so you'll need to work hard to build an unrefuted reputation for yourself.
You'll also need to make yourself available to your clients whenever they call on you.
"One of the things that I see really works for consultants is referrals, so you cannot under-estimate the power of networking and doing a good job every step of the way," says Ms Mburugu.
Related Topics