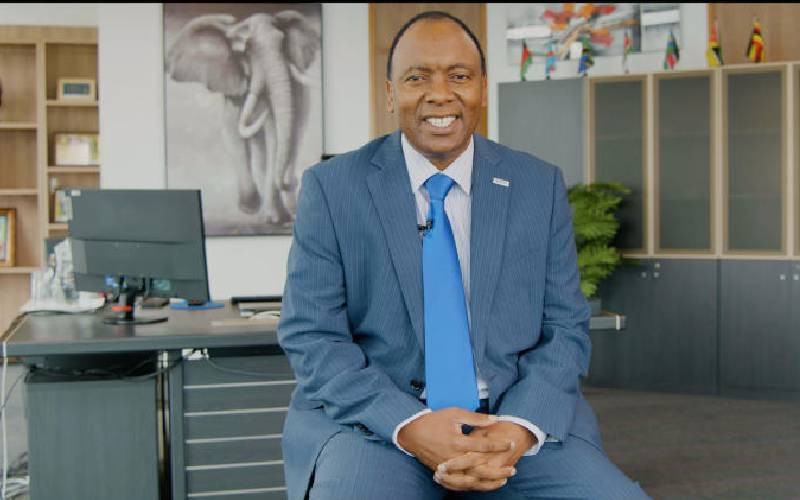 When people think of CEOs, many see the power, posh cars, fat salaries, and salivating allowances.
But the other side of it is a job with sometimes unrealistic expectations and the company bosses are burdened by difficult decisions and heavy risks.
As a CNN article once put it: "On CEOs' perpetual to-do list: Hit quarterly numbers. Innovate for long-term growth. Think deeply. Decide quickly. Hire well. Fire fast. Be tough. Be vulnerable. Be authentic. Be available 24/7. Stay healthy and clearheaded."
"And do this while serving as the public face of the company, fostering a positive corporate culture, and managing for the often unpredictable political, regulatory, economic, and competitive landscape."
This, perhaps, might begin to explain why it's lonely at the top.
Fewer friends
Britam Group Managing Director Tom Gitogo, who has spent over 30 years in various roles in the financial services industry in Africa and Europe, says it's "definitely" lonely at the top because one has fewer people who can truly empathise with them.
"If I bump into another group CEO, we don't even have to talk there's that mutual understanding, and it's very helpful, but how many group CEOs are there? They are few."
"So it's lonely at the top … there's a limit to how much you can outsource the support structure," he says.
Gitogo is quick to caution upcoming business leaders on ruining relationships with family and friends or other support systems when scaling the corporate ladder.
"Your family is a very strong support structure and it matters even more than your work," he points out.
"I see typical mistakes people are making. It's very easy for a young person to think that working long hours or weekends is what you have to do to make it to the top and forget simple but important things such as returning their spouse's calls or going to their kid's school functions."
Mr Gitogo reveals that one becomes a better leader by striking a work-life balance.
"It will obviously not be 50-50 but you have to be conscious of it," says the CEO of the Nairobi Securities Exchange (NSE)-listed firm.
Trust
Gitogo banks on trust and empathy when it comes to leadership. He says lack of trust from staff and peers makes a CEO's job 1,000 times harder.
"Leadership is a lot easier when you can be trusted. Trust, however, is not something you can write a check and buy you have to earn it. Be dependable, authentic, and genuinely care for your staff and partners."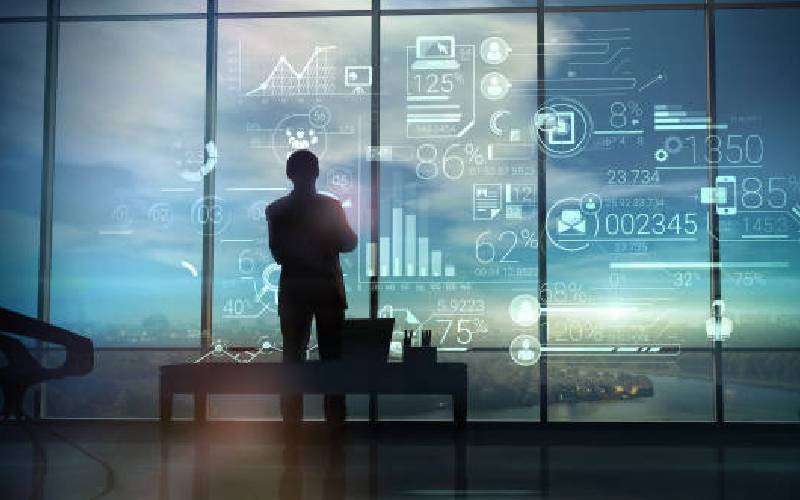 "The leadership index is not pronounced when everything is working well. it's measured during tough times."
Gitogo notes that if your team can stick and work with you during hard times, then you are an exceptional leader. This also includes your team giving you the benefit of the doubt even when something that was expected to work at a certain time hasn't worked.
Business leaders, he explains, should value teamwork and steer an organisation to succeed together.
"The more sustainable achievements are when you move with your team. I place a premium on my senior leadership who take the team along with them as opposed to a successful individual who leaves others bruised and behind. Let's say I want Sh100 million in a certain department I want that Sh100 million plus the staff," says Gitogo.
Britam, with over Sh158 billion in assets, is a listed diversified financial services group, with operations in Kenya, Uganda, Tanzania, Rwanda, South Sudan, Mozambique, and Malawi. Britam is the largest life insurer in Kenya and has over 900 employees under its belt.
Support system
To add to the support system, he also places the importance of mentors who as one becomes CEO also become fewer.
"As you go up the corporate ladder you need a mentor. However, the higher up you go, the mentors become like peers … the pyramid eventually comes to an end."
"You'll obviously have some mentors people who've been more successful but you'll also have peers who know exactly what you mean because they are going through similar challenges," explains the Britam boss.
He terms a strong professional board, like Britam's, as a gem that makes the CEO's otherwise hard job manageable.
"Many people see the bright side of leadership the big money, nice car, and office it's not natural for people to see the challenges, stress, and silent thoughts but a board chairman or peer will know of it."
Pressure
Standard Chartered Bank Kenya CEO Kariuki Ngari notes that the job packs a lot of pressure that requires stoic leadership for the overall success of the business.
"It's lonely because you have to as the CEO absorb a lot of pressure. The bad news starts with you but you can't go around telling your staff I've had a bad day," he told Enterprise.
The Stanchart boss says it helps to have a circle of understanding people to avoid being overwhelmed by the pressures of high office.
"For me, I have a board chairperson (Kellen Eileen Kariuki) when things get tough I can always pick up the phone and call her and say we have a crisis brewing let's talk about this."
When Covid-19 hit, banks were declared as an essential service and had to open branches. Mr Ngari notes that as a boss he had to lead from the front despite the unknown.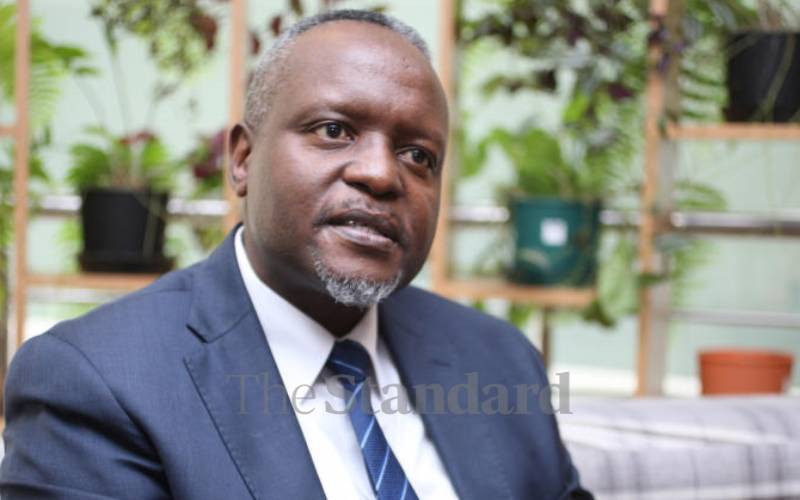 "We didn't know anything about Covid-19 so at the beginning some of us were at home but I said no. I had to work in the office because I've got a lot of colleagues in the branches, I cannot hide in my house." Ngari points out that even with the challenges, business leaders have to put on a brave face to achieve the company's vision.
"That's where the loneliness comes in but you cannot go around with a long face … you've got to create a circle of trusted friends and peers who you can unwind and have a good conversation with."
"At the end of the day, CEOs are human beings. We haven't had an artificial intelligence (AI) CEO yet may be in the future but right now we are all human beings," he says.
Unpredictability
Ngari says that the hardest part about his job is things beyond his control.
"Everything is hard … the most difficult is the unpredictable, the things you can't control, that is part of any CEO's job."
The CEO of the listed lender adds that uncontrollable factors including the macro-economic environment, geopolitics such as Russia's war in Ukraine, and the US Federal Reserve raising interest rates which compound Kenya's challenges in the foreign exchange market.
"To me, that's the hardest part of the job - things you see but can't do anything about them. But the way you go around that is to make sure that you've got strong foundations because when you've got strong foundations you are very clear on your strategies then you navigate through this," explains the CEO.
From where Ngari sits, the key to managing people is to rally and inspire them around the company's vision. This also entails helping them aim for something bigger so that they deliver even in difficult circumstances.
"You want to inspire people to be able to come to work every day. For instance, we have what we call a hybrid system if you go around this building most of the people are working from home but you've got to trust that they are going to do what they need to do."
"Most of the solutions will come from these employees they'll sit down with clients and listen to them and offer solutions," says Ngari.
Stanchart's net profit for the year ended December 2022 grew by 38 percent to Sh12.44 billion. This was attributed to growth in consumer, private, and business banking whelped by higher transaction volumes and growth in wealth management business.
Related Topics