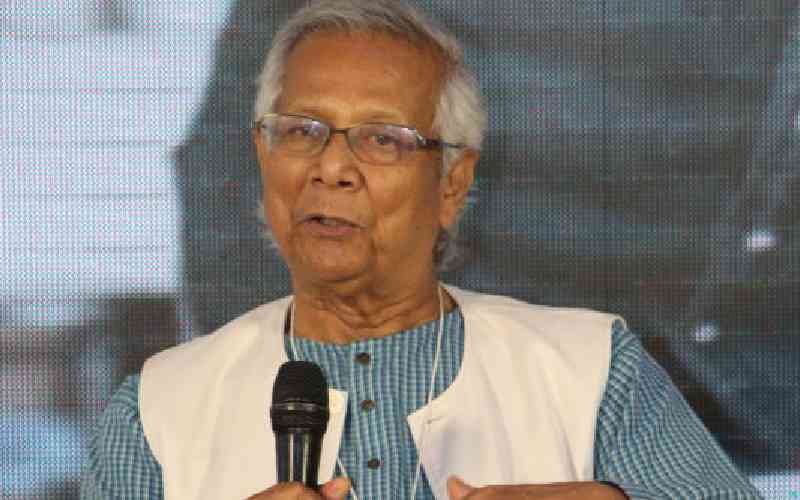 Kenyan businesses and startups have been challenged to leverage tech in alleviating the impact of poverty, food, insecurity, climate change, waste management, and insecurity among other issues afflicting the country.
This is according to Professor Muhammad Yunus, the President of the Grameen Foundation.
"Poverty is not created by poor people but by the systems we have in place, policies made and the legal frameworks created in the specific countries and in order to alleviate poverty the systems and policies have to be fixed, and tech is a major way to go about it," said Nobel Laureate Professor Muhammad Yunus who is also the President of the Grameen Foundation.
Prof Yunus was speaking during a Hackathon event held in collaboration with Moringa School themed "Technology for Impactful Change."
The hackathon's focus was to leverage the power of collaboration and technology to develop home-grown impact-based solutions.
The award-winning founder of Grameen Bank as a microcredit solution in Bangladesh cited the economic movement he created, which is credited for lifting millions of families out of poverty.
He won the Nobel Peace Prize for pioneering the concept of microcredit and microfinance.
Former Makueni County Governor Professor Kivutha Kibwana applauded Prof Yunus' approach to grassroot economics and reported that he tried to implement the Grameen microfinancing model in Makueni, but was hampered by existing legal and licensing barriers.
He added that such a game-changing model would alleviate poverty and improve the livelihoods of Kenyans.
Four Kenyan tech companies Chiro, Kambare, Kilimo Africa, and Rafiki Carbon pitched their solutions in a hackathon to eliminate food insecurity and promote waste management.
The winner of the hackathon was Kilimo Africa- a company that offers training to farmer groups and individuals, soil testing services, mobile and on-farm consultancy, farm layout plans as well as farm budgeting for all enterprises, and development fertiliser and spray programs.
The judges found their concept to have potential for impact and scale, their business model scalable and included a solution to farmers and the entire ecosystem.
Related Topics