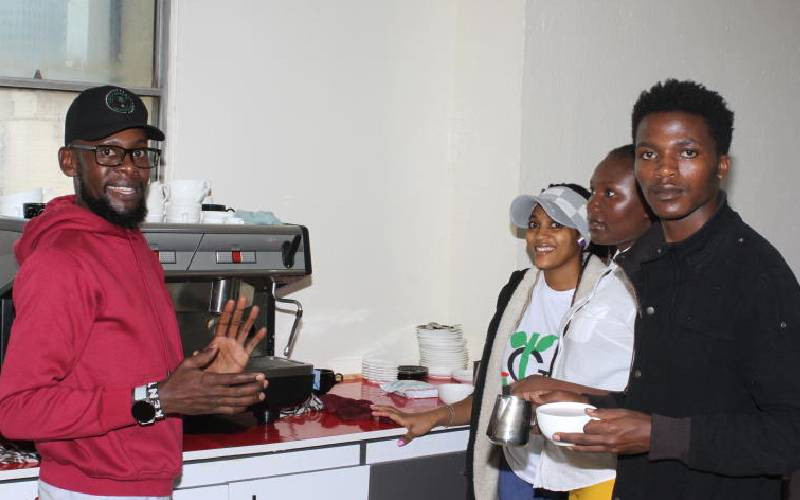 People who regularly visit the city centre must be familiar with the EcoBank building along Mundi-Mbingu in the heart of Nairobi's central business district (CBD) as it is among the landmarks uptown.
Here, it is not easy to come across a regular eatery but rather mostly admired offices. However, as you alight from the elevator on the Fifth floor, a strong aroma of fresh coffee wafts through your nostrils directing you to the source.
This isn't a coffee joint but a hub dubbed Arobisca where internationally certified baristas and coffee brewers pass through before graduating to serve professionally brewed coffee.
The brainchild of the centre, Wesley Yeaman has been in the coffee industry for 14 years and is now among the first few international coffee coaches.
"My love for coffee grew when I was in Kakamega High School around 2005 and 2007, then my brother who worked for one of the leading companies used to come with one tin of instant coffee during the visiting days,"
"I was the only student in the school to use the coffee which seemed to be a luxury and with time I developed an interest to know how the whole process went until instant coffee arrived," Yeaman explained.
When he was done with high school studies, Yeaman was hired as a steward in a restaurant owned by the company where his brother worked in Nairobi.
Appetite to brew
"I started as a dishwasher as my appetite to learn more about coffee grew; in between I got extensive training in all the departments within the company because they identified my urge around 2011 and got a promotion after three years then rose the ranks,"
His contract ended around 2013 and instead of relocating to the village, he used the little savings he had to enroll for a cyber-security and digital forensic course citing that it was one of his dreams to be a techie.
"While studying, I got a job as a barista for a global organisation on a six months contract. When I completed the course I was absorbed in another embassy where I worked for two years as a techie then went back to my coffee,"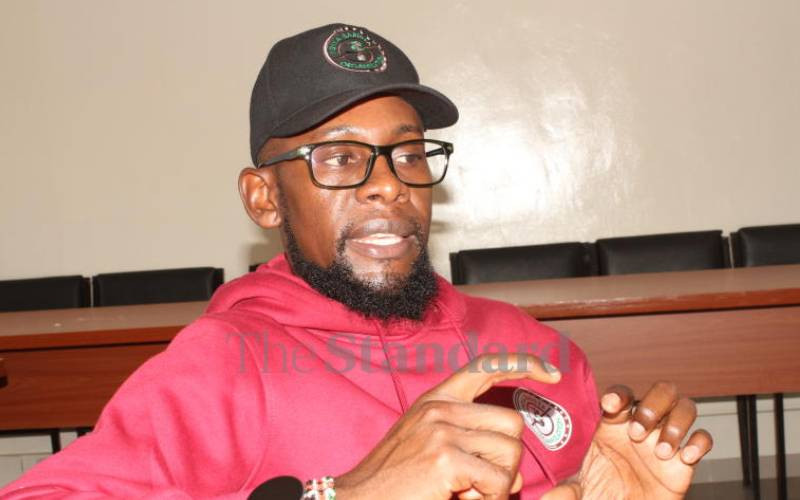 Even with my love for technology my aim was to become an internationally authorised coffee trainer and having worked briefly for international organisations that involved travelling, my mind expanded.
Around that time, Yeama says he had saved some money which he used to enroll for more training for international certifications as a coffee coach.
This time around, he settled for five marketable coffee skills including roasting, brewing, barista, sensory, and green in training that took him about five years.
"It cost a lot and I have travelled a lot through coffee training since I was into international relations on coffee skills certified in Africa," he reflected.
Instead of looking for a job after he was done, Yeaman founded Arobisca training centre not only as his business venture but also to train coffee enthusiasts at a cheaper cost.
To establish this venture, Yeaman says he invested about Sh4 million from his savings and bank loans but is confident that the coffee industry is a goldmine that needs to be explored for steady income.
Giving back to society
He says this was his decision to give back to the society citing that the international curriculum is costly and for this reason, he came up with a syllabus that can be used locally and someone can be able to learn skills similar to those he learned internationally.
"Out of the five modules that I learnt, I had to combine them and come up with a module that local Kenyan citizens can fit whether they got an education or not as long as they have the ability to learn something new or change their career," said Yeaman.
"The skills that we provide can help the interested person be absorbed in the international market and for slightly over one year now coffee learners have been flocking to the centre to scoop the knowledge."
The centre is accredited by Kenya Barista Organization and internationally recognised in around 20 to 35 countries where graduates get jobs for work related to barista, roasting and other coffee skills.
At the moment, they are able to offer about five coffee skills but locally the most absorbed skill is barista which is preparation and consumer perspective.
This means the trainee will learn the craft of how to make coffee, the speciality way, the knowledge of the coffee and how you relate your added value to the industry.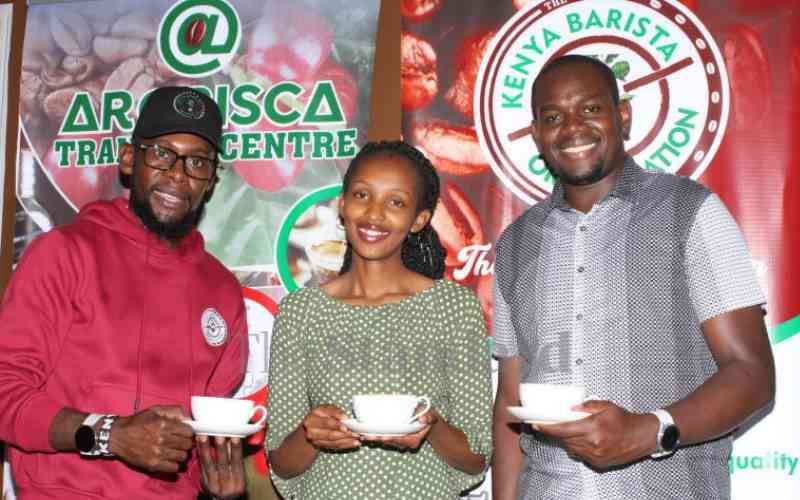 The barista course takes about five weeks and it costs about Sh40,000 to Sh50,000 in a centre that has five trainers who are equally internationally certified. In a month, the centre admits 60 to 100 students for various skills at the centre which has also partnered with some leading coffee shops to train their brewers.
The youths
"We are creating a pathway for the learners, after they become baristas for about two years and upgrade to the roasting course and be roasters in production of coffee and so forth," said Yeaman.
The professional barista covers areas like introduction to coffee, hygiene standards, customer service, coffee roasting and sensory, beverages and menu, management and stock control finances among others.
He says most of the learners are youths and others who have seen their kin succeed in the coffee sector locally and internationally.
"Nowadays people don't want to sit for four years in University and come out without skills that can make money" he said.
Individuals who are not interested in jobs afterwards but only seeking to learn basic skills for home brewing are trained on how to use available utensils at home for better coffee.
The only challenge is the salary scale level in Kenya which dogs the private sector but trained coffee experts to land a job away are well paid.
"This cuts largely in the private sector and many coffee stakeholders are private, there is no kind of guideline to say this is entry-level salary or maximum level salary,"
Kenya cannot be compared with countries that pay well but he is confident that the country is heading there in terms of recognizing skilled brewers.
"Coffee is one of the untapped business ideas in Kenya that is why it is my dream to expand such that in future, we have something like Coffee University with complete structures," confidently states Yeaman.
Related Topics