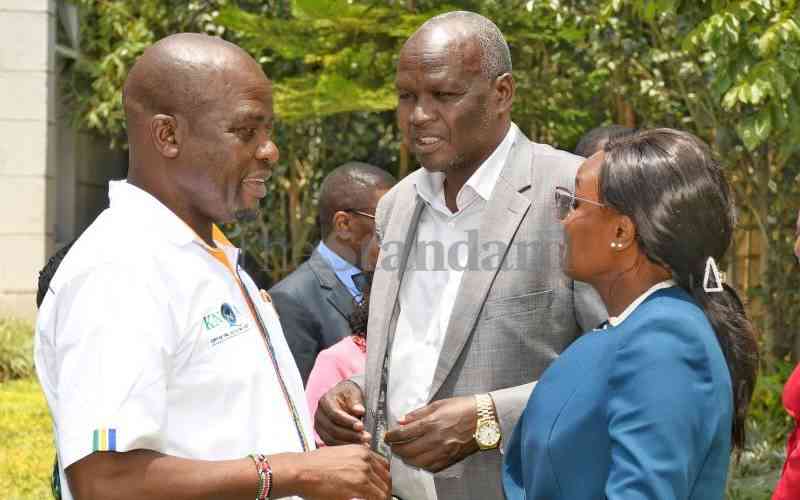 The Ministry of Education has approved the Recognition of Prior Learning (RPL) policy which recognises skilled workers in the informal sector who do not have any academic documents.
Through the Kenya National Qualifications Authority (KNQA), the policy will be launched mid-next month with hundreds of immigrants and refugees set to be among the beneficiaries.
According to data from the government, 92 per cent of youths in the country have unrecognised competencies acquired through formal and informal means but not certified to practice.
Acting Director-General of KNQA Alice Kande said that once in place, the policy would recognise the thousands of skilled workers in the informal sector.
Dr Kande said RPL was part of the government's bottom-up agenda which seeks to empower and encourage millions of hustlers.
Addressing the press at Eserian Hotel in Naivasha after a validation exercise on the policy, the KNQA boss said this would empower the workers to get government jobs and contracts.
"We have thousands of skilled workers who do not have certified certificates but under the new policy, their skills will be recognised and issued with certificates after a short training," she said.
She added that the validation of the revised draft policy was part of the government's commitment to excellence and dedication to the betterment of the society.
"The policy seeks to bring into the national database of qualifications, the skills and competencies that have not been formally articulated, assessed and certified," she said.
KNQA Director of Technical Services Stanley Maindi attributed the delay in launching the policy to alignment to the bottoms-up agenda.
He said that to stay relevant and competitive on the global stage, the authority had to continually adapt and innovate, adding that the policy would help in job opportunities.
"Over the past four years, we have witnessed a global transformation, driven by rapid technological advancements and changing economic paradigms," he said.
KNQA Council Chairperson Stanley Kiptis said that the RPL policy framework would effectively serve the needs of Kenyans, mainly those in the informal sector.
He said that the RPL policy framework was not just a set of guidelines but a promise to learners and workforce of a brighter, more equitable and prosperous future.
"We have received a lot of support from CS Education [Ezekiel Machogu] and with active participation and dedication, we can transform this promise into reality," he said.
Related Topics