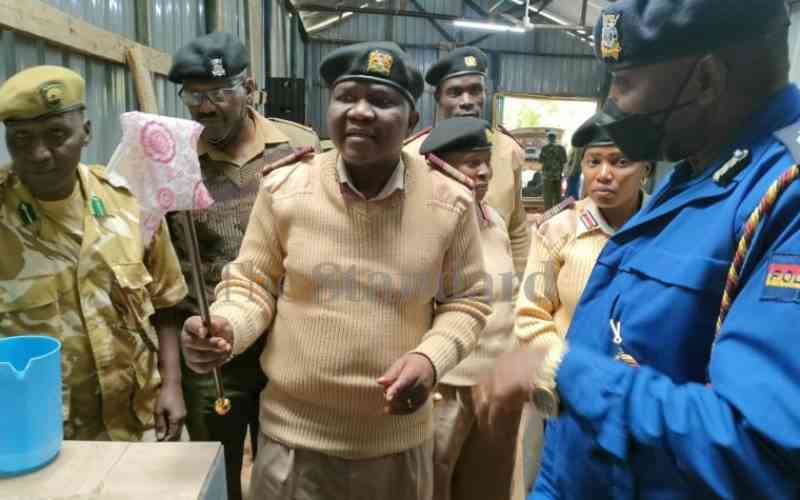 Police are looking for a man said to have been using sanitary pads in processing alcohol at his illicit brew den in Ugweri in Mbeere North Sub-county.
A source in Ugweri said many illicit brew makers use sanitary towels to attract more customers.
"This is just like using witchcraft or some spiritual powers to thrive in this illegal business," the resident said.
But some residents said the towels were used to hasten the brewing process.
In the continuing multi-agency operation led by Embu County Commissioner Eddyson Nyale, a brew den disguised as a church was raided and assorted drinks recovered.
The officers raided a palatial house belonging to the suspect after securing a court order.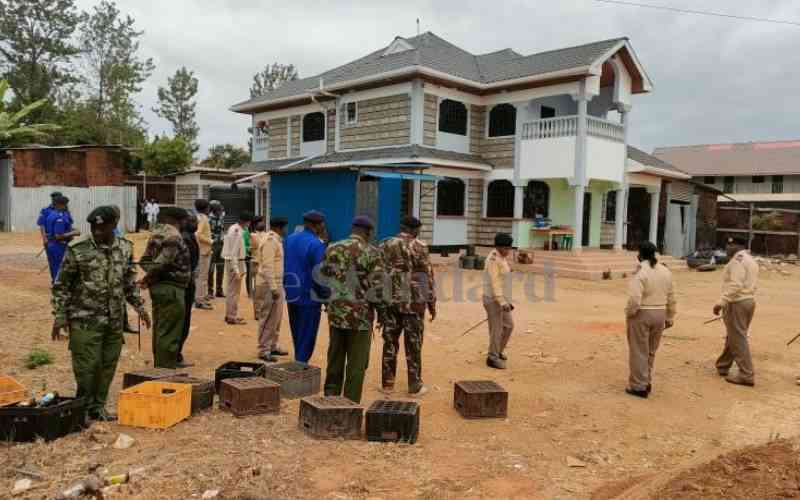 Dr Nyale said the officers carried documents and CCTV footage from the house to ascertain the type of activities carried out within the homestead.
He said the suspect could also be involved in scrap metal business as several road signs were also found at the home.
"The suspect has evaded several police dragnets but I can assure you, we will not stop here, but will ensure such characters are behind bars," he added.
Nyale warned that the authorities would not relent in the fight against illicit alcohol , adding that more than 10 people had been arrested and five plants closed since May.
He told DCCs and chiefs to scale up the fight against illicit brew dens.
A source revealed that the suspect could have been tipped off and was able to escape before police arrived.
Embu County Police Commander Daniel Rukunga said police were on high alert, adding that the suspect would be apprehended soon.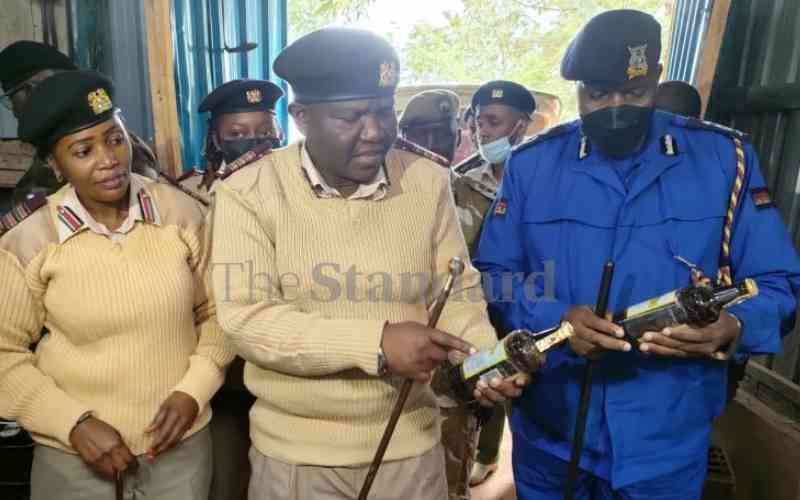 "Some years back we raided a plant and found used sanitary towels being used in making alcohol," Rukunga said.
He appealed to the public to work together with Nyumba Kumi and officers by offering information.
This comes barely two weeks after five people died at Karuku in Mbeere South Sub-county after allegedly consuming illegal alcohol.
Related Topics