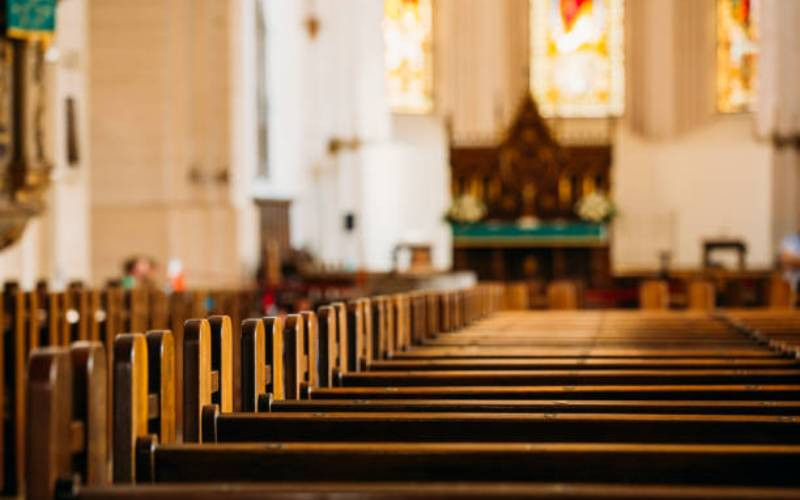 Where is the Church? This is a question oft on many lips in times of heightened emotions - apprehension, fear, and anxiety. Many expect the Church to step into such situations with positive interventions. But who exactly is "the Church" herein referred to?
Biblically, there are at least three levels of the Church. At level one, the Church comprises individual believers. In the context of national elections, such individuals have the divine and constitutional mandate to ensure the nation gets the best leaders.
Each individual must therefore prayerfully vote in only candidates that meet the divine and constitutional criteria for leadership. Furthermore, individuals are perfectly free to openly support candidates, join parties, or run for office. If every Christian plays their role faithfully, the Church will have fulfilled an important part of its mandate.
At level two is the Church gathered. The key role here is played by Church leaders in charge of individual congregations, parishes, dioceses, or denominations. As shepherds, and in the context of elections, they are divinely mandated to guide their flock and teach the nature of politics, the importance of elections, and the character of good leaders. More importantly, they should lead the flock to pray for good leaders and peaceful elections. They must warn the flock against being deceived or devoured by wolves in sheepskins.
However, they should not to be openly aligned to any political party or specific candidates, but instead, allow the flock to make free political choices. Thankfully, many shepherds across the nation have played this role fairly effectively.
At level three is the Church as body corporate, which comprises all who subscribe to the Christian faith - of whatever shade or colour. In Kenya, this body is represented by three main formations. The Kenya Conference of Catholic Bishops (KCCB), as the assembly of Catholic Bishops in Kenya.
It is currently led by Archbishop Martin Kivuva as Chair and Father Ferdinand Lugonzo as General Secretary. The National Council of Churches of Kenya (NCCK) brings together most of the mainline churches including Anglicans, Methodists, Presbyterians, among others. NCCK is currently led by Archbishop Timothy Ndambuki as the Chairman and Rev Canon Chris Kinyanjui as the General Secretary.
The Evangelical Alliance of Kenya (EAK) brings together most of the main Evangelical churches including AIC, KAG, Redeemed, Deliverance, CITAM, PAG, and several others. EAK is currently led by Bishop David Oginde as Chair and Rev Nelson Makanda as General Secretary. While there are several other Church groupings, these formations represent 80-90 per cent of the Church. Together with others, and as salt and light, these leaders engage governance and politics at the highest level. As salt, we engage mainly behind the scenes with senior government and political leaders. As light, we beam the light into dark corners, respectfully but publicly pointing out ills in the nation.
In an election season, we keep a keen eye on the electoral processes and engage with relevant institutions to ensure free, fair, and peaceful elections. Should things go wrong, these leaders together with other non-state actors, are at hand as mediators to ensure that the nation stays on course.
At this level, Church leaders do not and cannot take partisan positions nor endorse any specific candidate. Instead, we pray for and work with whoever comes to power. That is why we can assure every presidential candidate - Raila Odinga, William Ruto, George Wajackoya, and David Mwaure - that should the mantle fall on you, we shall be at hand to support you. We shall not be seeking favours, nor engaging in acts of sabotage. Instead, when things get tough or if you need objective advice, we will prayerfully share our thoughts. We have done this consistently with previous leaders and we will be honoured to support you. Likewise, if we notice any deviations, we will lovingly and discreetly point these out, in your interest and in the interest of the nation.
Therefore, fellow Kenyans, in the unlikely event that things go wrong during these elections, let us resolve them within the confines of the law. God is on our side. Kenya is ours. Let's build rather than destroy it.
Related Topics