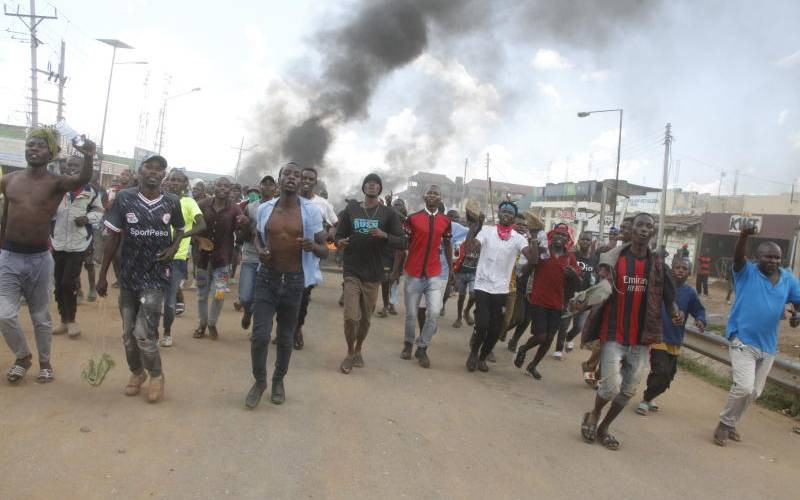 The Independent Policing Oversight Authority (IPOA) has launched investigations into the Isebania Police Station shooting incident where four were killed.
Those killed were part of a group that stormed the police station in Kuria West Sub-County, protesting the rising cases of insecurity.
In a statement released on Saturday, May 27, IPOA said that the investigation will help reveal what really happened and assist in prosecuting anyone found culpable.
"The independent policing oversight authority on Thursday evening learnt of a shooting incident at Isebania police station in Kuria West Sub-County during which six people were reportedly fatally wounded and others injured among them police officers," IPOA said in a statement.
"The incident allegedly occurred as police officers from Isebania police station attempted to restore peace through a public order management operation."
"Section 25(1) of IPOA Act demands that "the Authority shall investigate any death or serious injury including death or serious injury while in police custody, which are the results of police action or were caused by members of the service while on duty," the statement read.
According to IPOA, the number of those killed is six, while others sustained serious injuries after police officers clashed with the protesters.
According to Kuria West OCPD Cleti Kimayio, police were forced to disperse the youths who wanted to torch the police station.
Witnesses told The Standard on Thursday that the unrest began when a group of protestors stormed the station carrying the body of a businessman who was murdered by suspected robbers about a week ago in that area.
IPOA urged the residents to remain peaceful and observe lawfulness as the matter is being investigated.
Related Topics