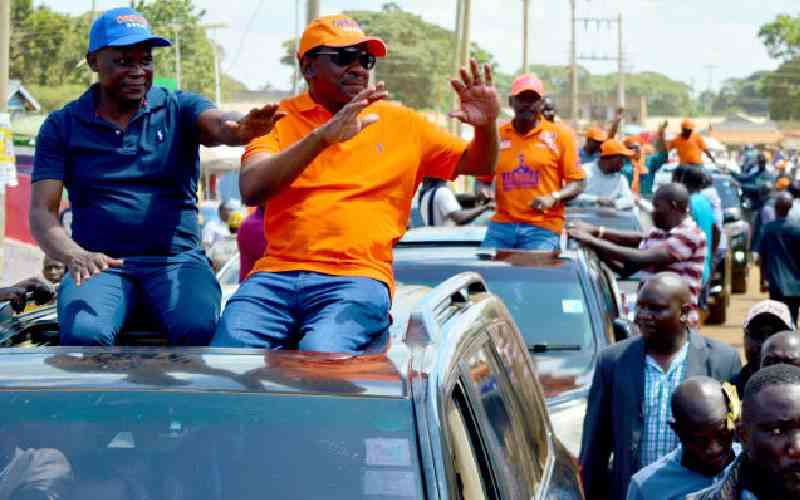 The rift between Siaya Governor Jame Orengo and his Deputy William Oduol is widening after the latter alleged being censored by his boss over his call for transparency on the utilisation of public funds.
Oduol took to his Twitter account to voice his claims of the growing hostility between his office and that of Orengo.
"Despite efforts to silence the truth, my office has remained steadfast in speaking out and demanding accountability. Unfortunately, my efforts to shed light on the matter have been met with frustration and resistance," Oduol said.
The deputy governor also claimed that his scheduled media interview with one of the local TV stations in Siaya had been cancelled at the last minute due to pressure from Orengo's office.
"This is yet another attempt to silence the voice of truth and prevent the public from being fully informed about the state of affairs in Siaya County," he stated.
However, the allegations have been refuted by Orengo who through his Director of Press Unit Ben Agina stated that at no given time has the County boss censored any of his officers.
"In his entire political career, our Governor has been a proponent of the Bill of Rights which allows Kenyans the freedom of speech and access to any information," Agina told the Standard.
"It's ludicrous for someone to claim that the Governor's office made a call to curtail these freedoms."
The development comes a day after Oduol vowed that he will not resign after his critics asked him to quit following the fallout with Orengo over the running of the County government.
Related Topics