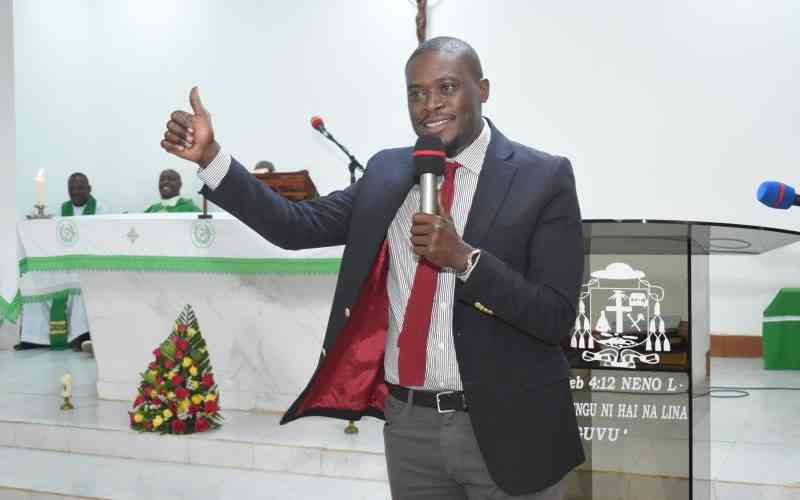 Kenyans have resisted Nairobi Governor Johnson Sakaja's statement suggesting to import of palm trees from Malaysia.
Sakaja made the statement during an inspection tour of Nairobi Central Business District (CBD) on Wednesday, November 16.
In his address, the county boss noted that the imported trees would be planted along Harambee Avenue as part of his city beautification project.
"We are going to bring fully grown trees. We will get palm trees from Malaysia that will be planted at Harambee Avenue and other areas," he said.
His statement elicited mixed reactions from Kenyans on social media.
They have castigated the idea, noting that the decision is 'ill-informed and untimely'.
The following are some of the comments from Kenyans on Twitter:
AndreaBohnstedt, a Twitter user said "Why Governor Sakaja Johnson? Screw up the carbon footprint of actual trees by flying them around? And not putting money into the local economy?"
Another user, Al Kags noted that "I'm not sure why the governor would do this; you can get grown palm trees from Kenya. More importantly, there are other trees that are locally available that would do a lot more for Nairobi's climate action,"
The uproar comes barely a month after yet another backlash from Nairobi residents over the pruning of trees along Kenyatta Avenue by the County government.
Sakaja explained that the pruning was done in response to the pedestrian outcry over the recent Marabou Stork invasion.
In 2019, former Governor Mike Sonko came under sharp criticism after images of a lion statue erected in the city emerged on social media.
The statue reportedly erected on the university way roundabout, elicited laughs and mocking remarks from Kenyans online some of whom even questioned the tendering process and how much the project cost.
According to most Kenyans on Twitter (KOT), the statue of the lion was not properly sculpted and could only serve to bring ridicule to the city instead of beautifying it as presumably intended.
Governor Sonko's government was also mocked after erecting two similar-looking lion statues at either side of the entrance to City Hall.
Sonko's predecessor Evans Kidero was equally criticised after spending Sh40 million to beautify Nairobi in an initiative claimed to be part of the preparations to welcome former US President Barack Obama.
Related Topics