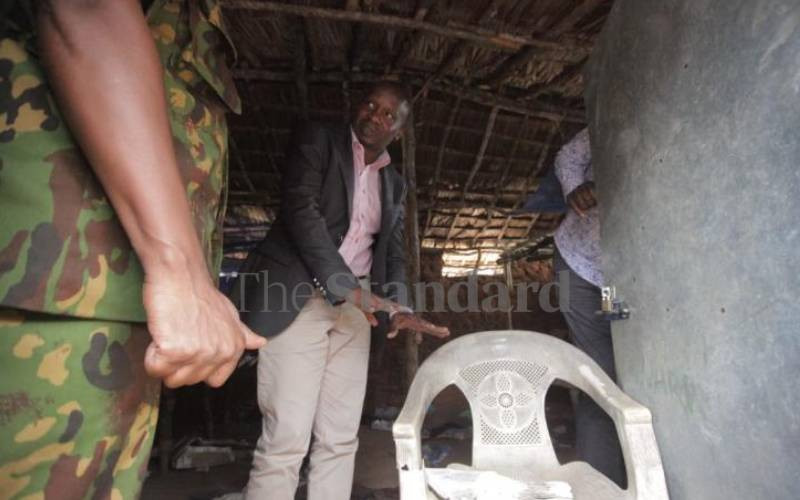 Detectives exhumed seven more bodies from mass graves in Shakahola forest linked to a doomsday cult, bringing the death toll to 257.
The number of missing persons reported to have been members of Good News International church linked to Paul Makenzi is about 613, according to coastal regional commissioner Rhoda Onyanacha.
Government chief pathologist Dr Johansen Oduor previously said most deaths were as a result of either starvation, strangulation or being bludgeoned to death.
The second phase of exhumation started this week after they were suspended due to bad weather.
Authorities fear the worst as more graves are identified in the forest. ''We have made 45 arrests in connection with the cult,'' she said.
Onyancha said 95 people have been rescued while 19 of them have been reunited with their families. At least 93 families have undergone DNA tests, but the families will have to wait for the next two months before the results will be out.
Police clad in overalls have been scouring the site where they have found an increasing number of bodies each day.
Meanwhile, Makenzi has gone on a hunger strike over Interior CS's remarks that he should be handed a life sentence for the massacre of over 250 members of his church in Shakahola.
His lawyer told yesterday Principal Magistrate Yusuf Shikanda, they need assurance from Chief Justice Martha Koome that the courts will not be interfered with by outside forces in seeking the truth and justice.
"We want the CJ to assure us of the independence of the courts in the trial of my client. We do not want the Judiciary to be interfered with. I want justice for my client," the lawyer said when he also announced his client has taken to a hunger strike to protest the CS's remarks and push for fairness in the matter.
He added: "Our clients (Makenzi and co-accused) have embarked on a hunger strike due to continued violations of their rights and will not eat and will further boycott court appearances until their grievances have been addressed."
Makenzi, his wife, Rhoda Maweu and 17 others, are in police custody.
Related Topics