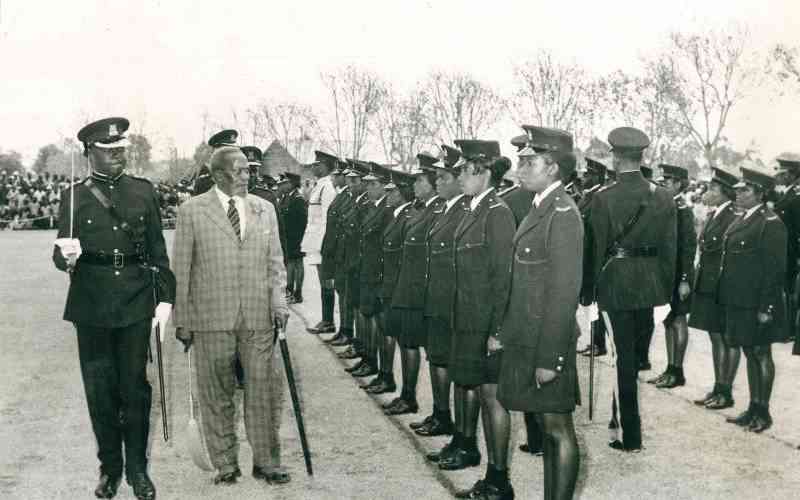 For ages, Lamu County has suffered owing to its distance from Nairobi and Mombasa, which have been at the centre of political and financial power. Long before devolution, this ancient centre of civilisation was treated as an appendage of Mombasa, to the chagrin of locals.
The suffering came to the fore in 1979 when the government readily admitted that it had not employed a single son or daughter from Lamu as an Administration Police officer for three years in a row.
"It is true we have not employed any officer from Lamu since 1976. Most of the time when the recruitment is about to be done, we place advertisements in newspapers and the District Commissioners' offices. Unfortunately, in some places, no recruits turn up because of the cost of transport," Henry Wariithi, an assistant minister in the Office of the President, explained.
Lamu East MP M O Mzamil had demanded to know why the government had not made any effort to recruit APs from Lamu, yet the policy then was each district was allocated a quota in such recruitment. Mzamil further wanted the government to commit to meet transport costs incurred by prospective recruits traveling to Mombasa for recruitment, but always returned home empty-handed as they were never considered.
Wariithi brushed aside suggestions that applicants from Lamu be given money for transport and automatically qualify as long as they had been interviewed, arguing that there were some parameters to be considered before one became a police officer.
"A recruit must have cleared Class 7 in primary school, be over 18, his or her chest must be 32 inches and be at least 5.6 feet tall. At the same time, one had to be physically fit to be recruited," Wariithi argued.
Ironically, as Lamu residents were complaining of being left out, their allotted quota was still intact because, according to Wariithi's calculations by 1979, the county, which at the time was a district, was entitled to 39 slots.
But going by the success rate of the applicants from Lamu, it was apparent that it would take a long time to find sufficient numbers to fill the vacancies. In 1976, only four applicants had qualified, but the number dropped to three the following year, and just two in 1979.
Forty-four years later, Lamu still suffers because of its poor infrastructure. It has been turned into a theatre of operations by security agents who have camped in the area to flush out terrorists from Somalia who have made Boni Forest their second home.
Related Topics