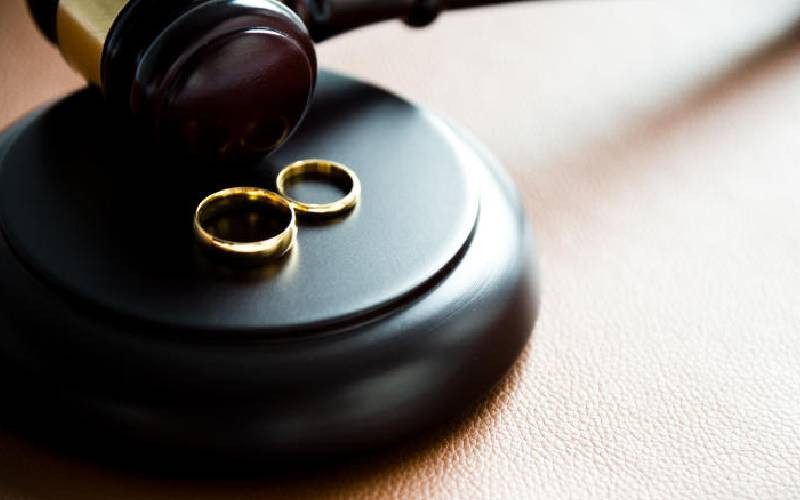 A woman has sued her estranged Danish husband for allegedly locking her out of their Sh12 million matrimonial home in Malindi.
Vivien Nasimiyu Wamalwa's suit against Wesche Simon Enna has added a new twist to the couple's dispute over the home after the man also claimed that it is the woman who wants to disinherit him.
Whereas Ms Nasimiyu claims Enna took advantage while she was away after their break-up to lock her from accessing the house, the Danish national argues it was his estranged wife who took advantage when he travelled out of the country to take possession of the home.
Nasimiyu, through lawyer John Swaka, filed the suit before senior principal magistrate J Ongondo who issued an order stopping Enna from limiting the woman's access to the property.
"The respondent, Wesche Simon Enna, his agents or any person acting on his behalf are hereby restrained from evicting her or interfering with her access to the matrimonial home known as Harbour Cottage pending determination of the dispute," ruled Ongondo.
The magistrate also stopped Enna from selling or disposing of the matrimonial home or altering names of beneficiaries until the suit is determined.
Swaka, in his submissions, told the court that Wamalwa and Enna jointly own the property but after they separated briefly as a result of domestic fights, the man changed all the locks and instructed a security guard not to allow her in.
"He excluded his wife from using and accessing their matrimonial home despite having equally contributed to the purchase of the property," said Swaka.
But Enna, in his statement, accused Wamalwa of tricking him to include her name in the sale agreement when she did not contribute anything towards buying the home.
He said he is the one who paid the Sh10.5 million purchase price and spent an additional Sh2 million on renovation after selling some of his properties in Denmark.
Related Topics