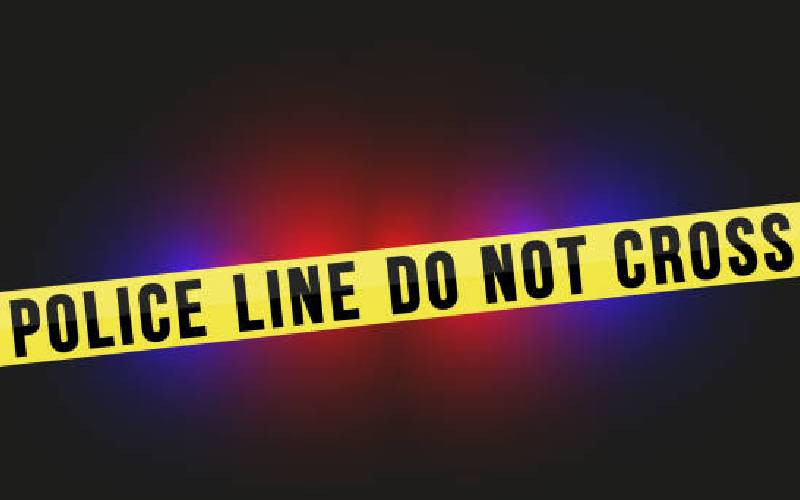 A sleepy village in Kiambu is in mourning after a 16-year-old school girl died by suicide inside a rental house.
The girl from Makutano village in Ndeiya is suspected to have hanged herself using a table cloth. The girl, whose body was found dangling from the roof, was due to join Form Three this year.
The girl's siblings were the first to note something was amiss when they knocked on the door and didn't get a response.
The younger siblings were playing in the compound while the girl prepared lunch for the family.
However, when they went into the house to have lunch, they found the door locked from inside. They called their sister but she didn't respond.
The girls rushed to the nearby Kandumo shopping centre to inform their mother that their sister was not opening the door.
The mother sent a young man to go and check what was happening. When he found that the door had been locked from inside and there was no response to his knocks, he raised an alarm.
The villagers trooped in and forcibly opened the door and found the girl had hanged herself with a table cloth.
Police from the nearby Ndeiya police post were called to the scene.
Mary Njeri, a neigbour, said she had been shocked by the sudden turn of events as the girl looked upbeat the whole of the morning.
"It's shocking that she has taken her own life, and it's painful that we still don't know what could have led her to do that," Ms Njeri said.
Njeri asked young people to share their problems with other people instead of resorting to taking their own lives.
The body was taken to Tigoni hospital mortuary.
Related Topics