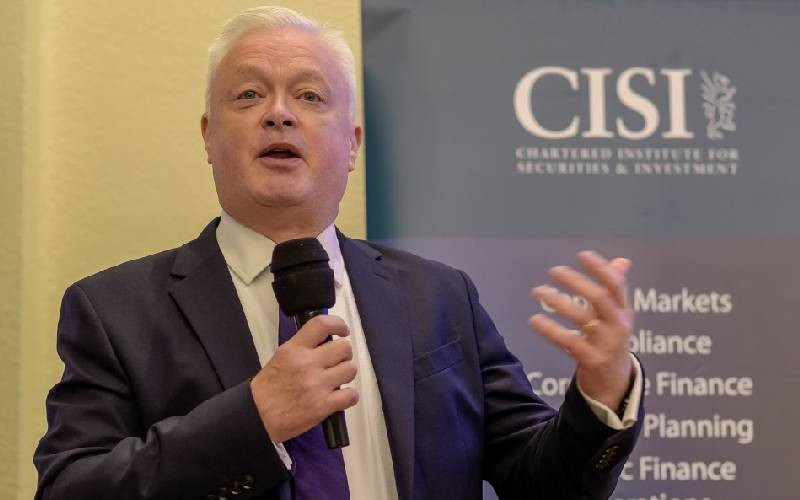 Three global professional bodies have teamed up to roll out a climate risk course targeting workers in the financial services sector.
The sector has become a focal point in Kenya's ambitious march towards attaining zero carbon emissions by 2050.
The Chartered Institute for Securities and Investment (CISI), Chartered Banker Institute (CBI) and Chartered Insurance Institute (CII) say the training is tailored at helping finance professionals identify projects for funding. The course, leading to attainment of Climate Risk Certificate, also equips professionals with skills on reporting and mitigating risks linked to global warming.
Companies are increasingly focusing on transition to a sustainable, low carbon world with pressure coming from policymakers.
This has come at a time Kenya's commercial banks are required to give quarterly progress report on implementation of climate-related risk management strategy under Central Bank of Kenya's rulebook.
Further, banks will be required to link part of staff pay, including bonuses, to climate-related milestones following the adoption of a climate-related financial disclosures template. The guideline — anchored on governance, strategy, risk management, metrics and targets — is aimed at enabling banks report their respective climate-related risks and opportunities appropriately and comprehensively.
In addition to tying staff pay to climate considerations, banks are expected to apportion investments to be deployed toward climate-related risks and opportunities including allocations to portfolios such as electric vehicle manufacturing.
Opportunities arising from climate change include funding projects which support transition to a low-carbon economy like wind and solar power.
Kenya, for example, needs an estimated Sh2.4 trillion to support projects in afforestation, renewable energy, public transport, and waste water treatment to mitigate debilitating effects of climate change and global warming, according to Kenya Green Bond Programme.
The latest edition of the World Economic Forum's Global risks report, which classifies the key threats facing our planet, for example, names "climate action failure" as the most impactful and second most likely to occur over the next decade, calling it an "existential threat to humanity".
"As the international community begins to take action against global warming, rising sea levels, pollution and biodiversity a significant transformation is beginning in the global economy, putting sustainability and stewardship at the heart of finance," says Kevin Moore, director of business development at London-headquartered CISI.
CISI is signatory of the Sustainable Finance Education Charter, which aims to integrate green and sustainable finance principles into the education and training programmes of finance professionals worldwide.
The institute, founded in 1992, has separately developed a short online course focused on sustainable and green investment and other environment, social and governance (ESG) considerations.
Upskilling and reskilling for climate change risk mitigation through funding for organisations and industry-wide initiatives is increasingly becoming a priority policy support agenda.
Related Topics