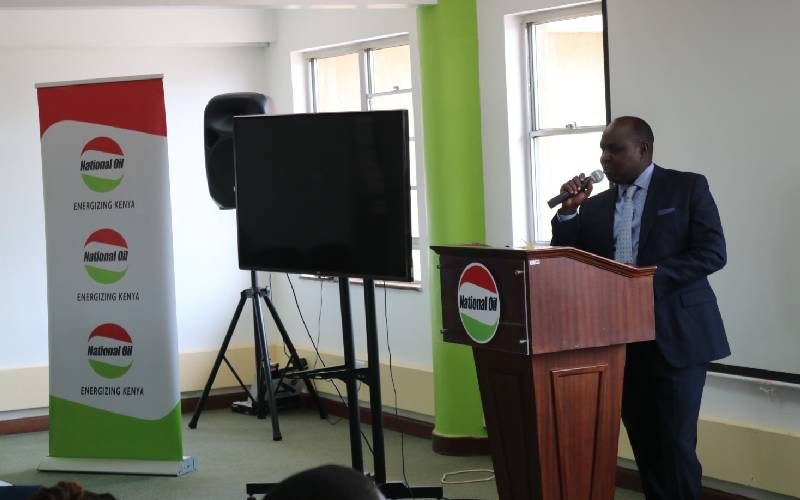 National Oil Corporation of Kenya (NOC) has embarked on countrywide consultations as part of a strategy to revamp the company.
The countrywide public participation follows Cabinet's approval last month that seeks to restructure the State corporation and split it into three subsidiaries, under one holding company.
The Cabinet in August approved a joint memorandum on the revival and commercialisation of NOC including a non-equity strategic partner on a profit-sharing basis, a resolution which has also been ratified by the board.
In the restructuring, there will be three subsidiaries - NOC Upstream Ltd, NOC Downstream Ltd, and NOC Trading Ltd to handle oil and gas exploration, marketing and distribution, and holding strategic stocks of petroleum products for import and export, respectively.
The public participation across the counties commenced in Nairobi, Nakuru, Mombasa, Kisumu, Embu, Nyeri, Garissa and Kisumu.
National Oil is a wholly owned State corporation incorporated in April 1981 under the Companies Act, Cap 486 to represent the government's commercial interests in the oil and gas sector.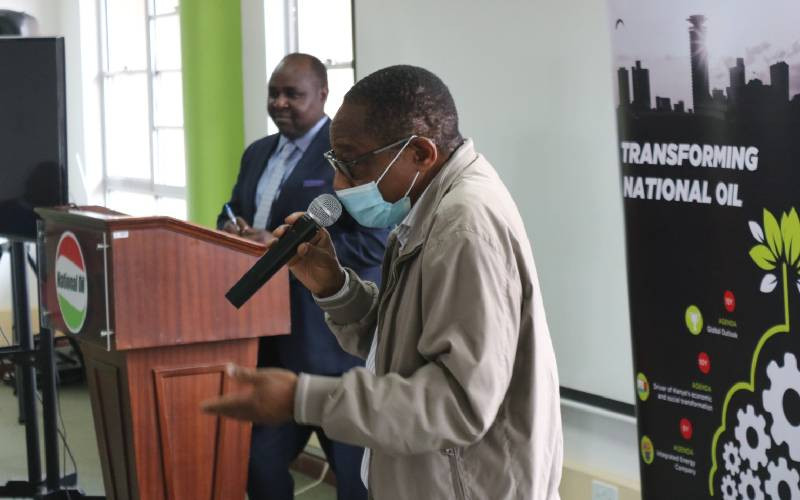 The company's core mandate is to spearhead oil and gas activities, guarantee the security of supply of petroleum products, and stabilise the prices of petroleum products.
The company's management is meeting creditors, suppliers, dealers and the general public to seek views on the planned subsidiarization of the business.
While restructuring only requires public participation, the onboarding of a strategic partner is a matter of public procurement and disposal law.
"NOC has great potential. We want to take it to the level of other national oil companies of the world which are the key cogs in the engines of their countries' development," said NOC Managing Director Leparan Morintat.
The non-equity strategic partner is expected to inject working capital to finance stocks, and capital expenditure for rebranding, renovation and expansion of the retail stations network.
It is also expected to bring capacity and technology transfer, while enhancing efficiency and controls.
Creation of subsidiaries is expected to help de-risk the business, enhance efficiency and lead to internalisation among other benefits.
Last week, the National Assembly's Energy Committee put the government to task over the status of NOC.
Related Topics