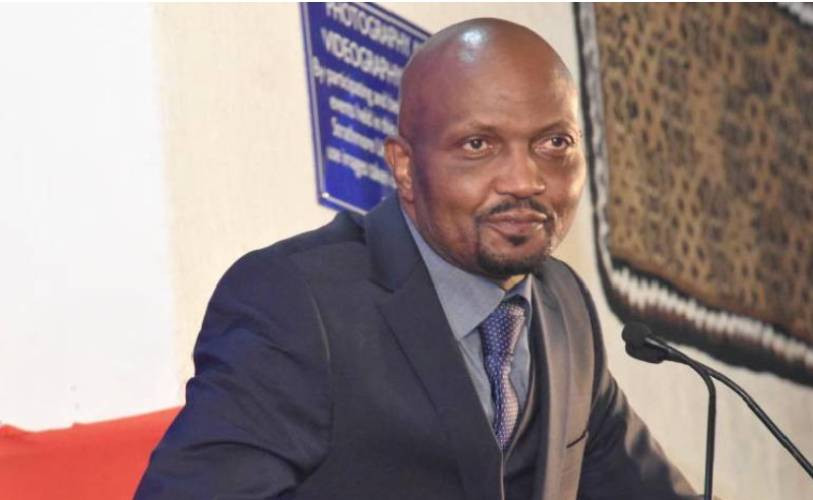 The government has continued to distance itself from the rise in fuel prices in the country despite a push from Kenyans and opposition leaders urging it to control the cost of living.
Speaking in Laikipia County on Monday, August 18, Trade and Industry Cabinet Secretary Moses Kuria insisted that the government does not have the ability to reduce the price of fuel.
He said that the increase in crude oil prices has resulted in economic challenges worldwide and that Kenyans should not cry more than the French people who pay more for fuel.
"Right now in France, one litre of fuel is Sh300, here in Kenya the same is going for Sh200, why are we Kenyans crying more than the French people? Because French people have money," he said.
He added that he was dedicating all his powers to fight poverty and revive local industries so that everyone has money in their pocket.
"God give me the grace and the serenity to accept things that I cannot change. I am dedicating all my powers here in Laikipia to fight poverty and other counties in the country so that everyone has money in the pocket, what I can't is to treat the problem currently in the world on the cost of fuel. That one I cannot. However, in the fight against poverty, you can give me an A and to bring the cost of fuel down an E because fuel comes from Saudi Arabia and Russia with Russia fighting with Ukraine," he said.
Kuria's statement comes after Kakamega Senator Boni Khalwale called for his dismissal along with Energy CS Davis Chirchir and President William Ruto's Chief Economic Adviser David Ndii.
Khalwale said that the three had made public statements that embarrassed the president and showed insensitivity to the plight of Kenyans.
Speaking to mourners at Ilala village in Shinyalu constituency on Saturday, Khalwale demanded their removal and accused them of failing to advise the president on economic matters.
"They have embarrassed our president by saying that Kenyans should drill their own oil wells that they should not complain about high electricity bills because they have TVs and fridges, and that they should not expect free laptops because they have smartphones. These are people who do not understand the suffering of Kenyans and they should be sacked," he said.
Related Topics