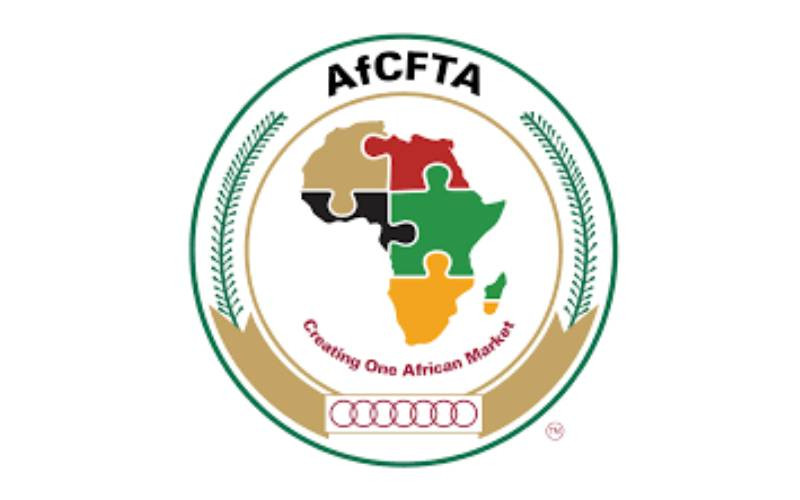 The annual celebration of Africa Day commemorates the founding of the Organisation of African Unity (OAU) in 1963, now known as the African Union. As the OAU reaches its diamond jubilee in 2023, representing 55 member states of the African Continent, the focus of this year's celebration under the theme "Our Africa, Our Future" lies on the vision and implementation of the African Continental Free Trade Area (AfCFTA).
With the African Union's theme for this year being the Acceleration of AfCFTA Implementation, the significance of this trade pact cannot be overstated.
This trade pact aims to create the world's largest free trade area, deepening economic integration within the continent and unleashing its vast economic potential. Currently, intra-African trade accounts for only 14 per cent of total trade in Africa, lagging behind other regions. To address this disparity, AfCFTA aims to eliminate trade barriers, harmonize trade rules, and foster synergies among African nations.
According to George Asamani, MD, Sub Saharan Africa, PMI, "Infrastructure is among the key elements essential to making AfCFTA work effectively. The development and improvement of power, transport, and communications infrastructure and the establishment of efficient road, air, port, and rail networks are crucial for enabling seamless trade facilitation and promoting economic integration."
Recognising this need, the Kenyan government has allocated a substantial budget for road projects and initiatives to enhance transportation systems and foster sustainable growth. For example, Kenya has secured funding to construct the first dedicated electric bus rapid lane in East Africa, in collaboration with the European Commission. Kenya is also participating in AfCFTA's Guided Trade Initiative (GTI) to facilitate meaningful trading and test the operational environment under the trade agreement.
Asamani emphasises the importance of infrastructure development, stating that "increasing intra-African trade will bring numerous benefits to the continent," including industrialisation, economic diversification, and the development of natural resources, commodities, and agricultural produce.
However, this growth will put a significant burden on infrastructure such as roads, railways, power, ports, and telecommunications. The African Development Bank estimates that Africa needs annual infrastructure financing of $130-170 billion to meet the demands of its rapid population growth and urbanization.
To ensure the successful execution of infrastructure projects, Asamani highlights the need for competent and qualified project managers. He states, "There is a pressing need for competent and qualified project managers to deliver projects to a high standard, as efficiently and effectively as possible."
Effective project management practices, as highlighted in research conducted by the Project Management Institute (PMI), significantly improve project success rates and play a vital role in navigating complexities, mitigating risks, and seizing opportunities.
The PMI Africa Conference, scheduled from September 10-12 in Nairobi, Kenya, aims to address these challenges.
Jeane Mathenge, President of the PMI Kenya Chapter, states, "At the PMI Africa Conference in Kenya, we are bringing together industry experts and stakeholders to share their views and insights on building a skills base that is equipped to execute on the significant opportunities presented by the pact."
The conference will focus on skills transformation, youth empowerment, women in project management, and accelerating Africa's infrastructure development, ultimately contributing to the acceleration of AfCFTA by facilitating smoother trade flows, enhancing connectivity, and driving economic growth across the continent.
Related Topics