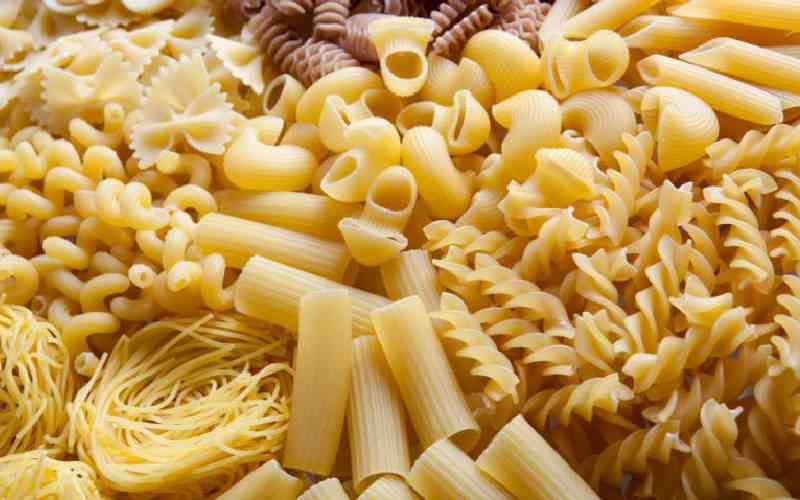 The proposed introduction of a 20 per cent excise duty on locally manufactured pasta is set to reduce Kenya's global competitiveness and dent import substitution efforts, an industry lobby group has warned.
The Kenya Association of Manufacturers (KAM) explained that the new tax will hurt local production due to higher compliance and operational costs, consequently raising the prospect of company shutdowns and job losses.
In the Finance Bill 2023, the National Treasury has proposed the taxation of Semolina, which is imported raw materials for making pasta as well as finished pasta products like noodles. Others targeted include spaghetti, macaroni, lasagna, gnocchi, couscous, ravioli and cannelloni.
KAM warned that an application of the new taxes will make the locally manufactured goods cost 6 per cent to 12 per cent more than the imported products on the shelves, effectively making the local product unattractive to potential buyers and kill the local manufacturing sector.
"It is not a good idea. The whole rationale for introducing excise duty on imported pasta was to enable local manufacturers to grow. It was trying to correct a distortion in the duty structure whereby the raw material used to make pasta which is wheat attracts a 10 per cent duty, whereas ready-made pasta from Egypt was coming in duty-free under The Common Market for Eastern and Southern Africa (Comesa)," said KAM chairman Rajan Shah.
"This proposed introduction of excise duty on locally produced pasta shall now remove that protection and it shall therefore not be competitive to produce locally. As KAM, we do not support this excise duty proposal."
Kenya through successive governments has been encouraging local manufacturing of pasta and other rising staples to boost food security.
But the manufacturers reckon the proposed excise duty will stop them from buying from local millers as importing the spaghetti will be more viable than producing it in Kenya.
Other sectors expected to be hit by the multiplier effect include the packaging materials industry, logistics and distribution providers and briquettes suppliers for boilers.
Shah said there is a need to remove all export duties, levies, and charges, provide more tax concessions and operationalise existing trade agreements that provide export opportunities.
A look at shelves in retail stores reveals an array of imported pasta products except for a couple of locally manufactured ones like Spago.
Kenya's pasta market is valued at Sh4 billion with statistics indicating it could grow to Sh13.5 billion by 2030, according to a report titled Investment opportunities in pasta manufacturing in Kenya produced by Great for Growth, a UKaid-funded programme.
In 2021, the top export destinations of pasta from Kenya whether cooked or not or stuffed with meat or other substances were Uganda (65 per cent), Rwanda (15.3 per cent) and Tanzania (11.4 per cent). Kenya imports all of its pasta, of which over 60 per cent is from Egypt.
Related Topics