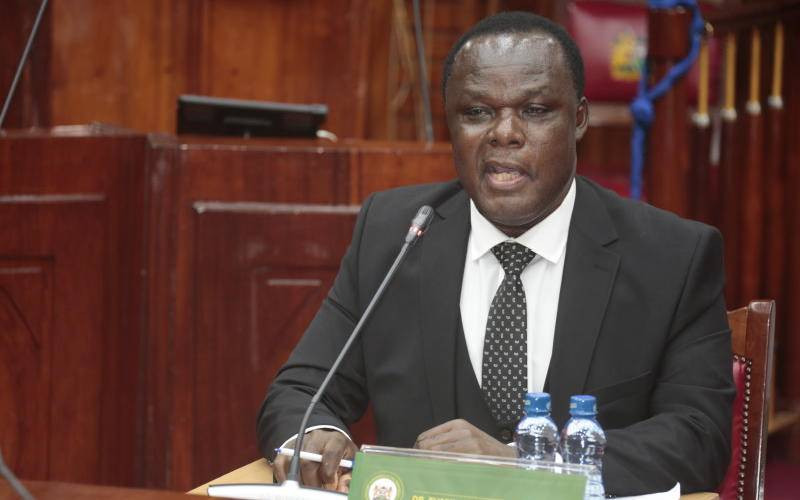 The Ministry of Investments, Trade, and Industry (MITI) is at an advanced stage of rolling out county industrial parks to promote manufacturing.
Speaking when he addressed members of the Kenya Association of Manufacturers at a Nairobi hotel, the Principal Secretary, State Department for Industry, Dr Juma Mukhwana, said that the National Government has budgeted Sh4.7 billion during the financial year 2023-2024 to establish and implement county industrial parks in all counties in Kenya.
A similar amount of money will be paid by the County Governments towards the project.
Through the project, the National Government is partnering with County Governments to construct industrial sheds in counties.
''The sheds will be provided with common three-phase electricity, water, effluent management, internet; security, and common transport. County Governments will also be supporting the project with an additional Sh4.7 billion (with each country contributing Sh250 million) to match the National Government funding,'' said Dr Mukhwana.
According to the PS, the parks will also be provided with an online portal through which they will sell their products locally and internationally.
''The project will be implemented in two phases with 24 counties earmarked in Phase I and others in Phase II which begins in the year 2025. Once the parks are constructed the government has agreed with Equity Bank who have promised Sh250 billion to support the purchase of manufacturing equipment for industries willing to invest in the parks,'' he said.
Through a support project being implemented through the State Department for Industry dubbed 'Viwanda Mashinani', the government, he said is also establishing a fund to give Micro, Small, and Medium Enterprises (MSMEs) and young people equipment worth Sh6 million each to commence manufacturing activities.
The fund will eventually be developed into an industrialisation fund to support continuous improvement and support to manufacturing.
Related Topics