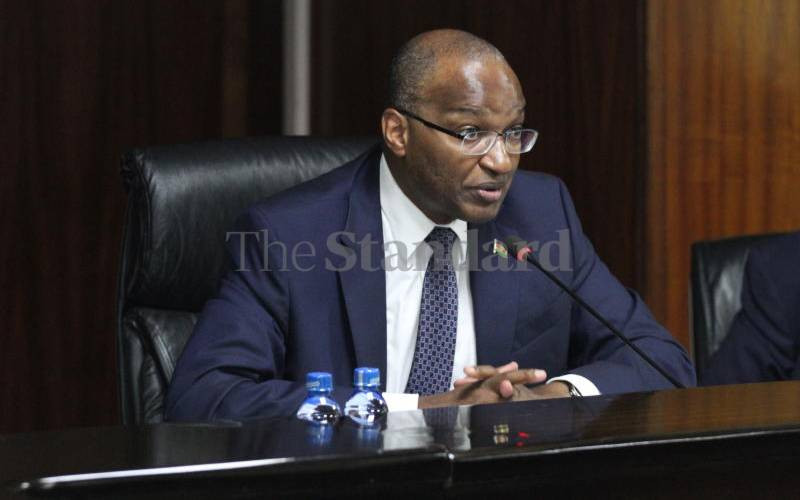 The Central Bank of Kenya's (CBK) top decision-making organ will tomorrow hold its second monetary policy meeting this year, with how to wrestle down rising inflation and the raging currency crisis set to top its agenda.
The Monetary Policy Committee (MPC) will decide whether to hold or increase its benchmark lending rate in the face of high inflation and a weakening shilling.
CBK in January retained the base lending rate at 8.75 per cent, shrugging off rising concerns over inflation. This spared borrowers any increases in the cost of loans from February after the MPC sent its signal to banks to hold interest rates steady.
The continued weakening of the local currency has set up the country for an economic crisis, which is squeezing consumers hard, posing an economic and political problem for President William Ruto's new administration.
The prices of key food items have climbed significantly over the past couple of months, adding pressure on cash-starved households that are still reeling from the economic hit of the Covid 19 pandemic. The shilling slumped to an all-time low against the dollar on Monday on increased demand for the greenback, traders said.
CBK data showed the shilling exchanged at an average of 131.3971 against the dollar – a new historic low for the official banking regulator's printed rate.
The depreciation of the shilling continues to set up the country for a higher cost of electricity and debt servicing distress. This comes as global central banks continue raising interest rates, following in the footsteps of the United States Federal Reserve in a fight against inflation that is sending shockwaves through global financial markets.
Related Topics