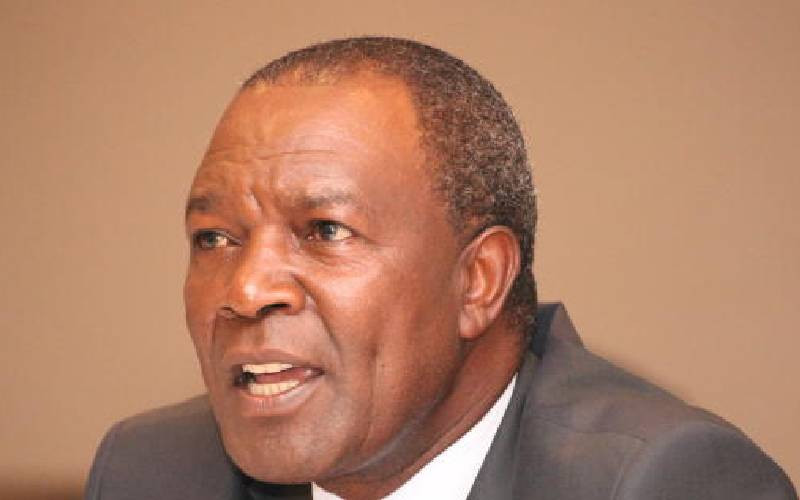 Kenya has backed calls for the reform of the global credit rating system, joining a growing chorus of regional countries and global bodies agitating for the overhaul of the global credit market.
The move, they argue, would boost accurate assessments of African countries.
This comes at a time Kenya is expected to come under more scrutiny from the credit rating agencies amid the risk of economic slowdown and mounting political uncertainty.
A sovereign rating is used to assess a country's creditworthiness when it borrows from the domestic and international financial markets. It has an influence on the cost of borrowing.
Treasury Cabinet Secretary Njuguna Ndung'u says regional countries are often adjudged wrongly by credit rating systems and agencies.
The global credit rating system is dominated by three major US-based credit agencies - Fitch Ratings, Moody's Investors Service and Standard & Poor's.
The big-three agencies have recently issued assessments on Kenya's credit rating.
"We are all coordinated and, should I say, harassed within the same framework without actually any resort to what needs to be done," says Prof Ndung'u, alluding to the gaps in the global credit rating system.
"Why do MDAs (Multilateral Development Agencies) follow those ratings? Are they giving them a tick?" he posed.
The UN Economic Commission for Africa (UNECA) has been pushing for reforms in the global credit rating system as part of a complete overhaul of the global financial architecture.
African governments have often claimed that funds are loaned to regional countries at a higher rate of interest than other comparable countries.
Their creditworthiness also hinges on the decisions of opaque credit ratings agencies, some countries claim.
"There is an urgent need to reform the global financial architecture to level the playing field for developing countries," said acting Executive Secretary of the UN Economic Commission for Africa Antonio Pedro earlier.
Improving and maintaining good sovereign ratings is, therefore, seen as essential for managing public debt and attracting investors.
The dominant global rating agencies have in the recent past slashed Kenya's credit ratings outlook, dimming the country's chances of tapping cheap credit in the international financial market.
The Standard could not immediately reach the rating agencies.
A rating downgrade is significant because it may influence a country's cost of borrowing in the international financial markets.
Standard and Poor (S&P) last month cut Kenya's rating outlook from stable to negative on concerns about the country's debt servicing capacity due to constrained international market access and underperforming domestic bond issuances.
The agency's stance reflected a growing concern that developing nations that have high exposure to external debt will struggle to refinance maturing issuances due to the high-interest rate demands being put forward by potential lenders.
Related Topics